Someday
When the
Last of Giants
Has laid down its
Ancient
Weary
Head
//
Maybe then
Just maybe
We will see the beauty that has been
Destroyed
And be ashamed.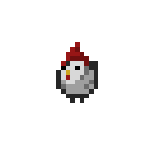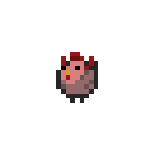 -----------You enter a world full of lions-----------
Fortunately for you, foolish mortal who dares enter lion territory without extra backup, these lions have better things to do than bicker over who gets to eat the juicy bits of human. You live another day. So you spend your time wandering the plains until you find your own pride, a pride that is accepting of your human quirks. Eventually you die, and your soul flies into a newly-born cub's body. You'll eventually make a pride of your own. And if you come across difficulty in your travels, that's okay, too. Because lions are far stronger than your former human skin, and you'll always be able to tough it out.
-----------What are you waiting for? LIVE A LION LIFE-----------


Please Don't Bully

That "gay boy" you punched in the hall today? He just committed suicide.
The girl you laughed at because she had no hair? She survived cancer and will always be stronger than you.
That boy you called lame? He has to work every night to support his family.
That girl you pushed down the stairs? She's abused enough at home.
The old man you made fun of because of the ugly scars? He fought for his country.
The girl you called fat? She's starving herself.
The boy you made fun of for crying? His mother just died.
The girl you called ugly? She hopes beyond hope that people will like her.
You think you know these people, but you freaking don't. Re-post this if you are against bullying. I bet 99% of you won't, but the 1% with a heart will.

This is an anti-bullying statement. Please remember the message it carries.


Art Box
Made by Xerxes #33800
Made by EntityofSilo #107570
Made by BlockedRelic06 #124168
Notes to Self
#1: Check your stud requests, gosh dang it
#2: Send NCLs to Ladwick
#3: ----
Goals
[ ] Breed a lethal
[ ] Breed a hybrid (1st gen)
[ ] Get a hybrid (2nd gen+)
[ ] Continue the Piebald(bisected) legacy project
The Collector of Bells Will See You Now....
This territory has 5 lion(s) that may leave soon due to their low moods or starvation!