This is a multiple Ip address.

Update: We be back later. Participating in a brunch party in the village I'm living in.

When one of the previous kings of this pride, Aldarion, still lived and while it was during one of the poaching seasons. Aldarion had found a safe refuge for the pride, it was a strange ruin with concentric circles surrounding the mostly intact centre which was a keep. The rest of the ruins were encrypted by runes describing the history of this place.
The pride still splits its time between the strange ruin which is on the border of a desert and the grasslands nearby so welcome to the Pellinor Pride. They have yet to find a pride member willing to try and translate the runes. (The name Pellinor comes from the Pellinor Chronicles by Alison Croggon so I make no claim on it just using this name for an unusual backstory with the encrypted runes for my virtual pride).

The current rulers of this pride, is King Lythonion and is due to retire in 7 weeks Therefore he won't choose a Queen.
As visitors pass by they see lots of cubs playing in the grass and trying to be shepherded in a nearby circle of small bushes and trees to be guarded by a few lionesses while the rest of the pride take hunting shifts.
When other lions travel a bit further into the pride's territory, they can see in the distance a small hill with a large rock where the King Lythonion overlooks and guards them, occasionally going off to patrol the outskirts of his territory.
Submales:
Aytharadien~Next king



Cub sales
Most male cubs will be up for trade at 5 months old.
Pm me with an offer to reserve cubs younger than 5 months old.
About me.
I'm Kala, I love reading anything from fantasy, mysteries to crime thrillers. Will occasionally read historical fiction but am quite hesitant in reading books in the 1rst person perspective. If not drawn in straight away, I will usually end up reading another book and then might end up coming back to a novel written in 1rst person point of view a year or two later and sometimes end up finishing it. (Strange how that sometimes happens). I also love horse ridding even though I haven't been on a horse for a while, (had a small ridding accident when I was a bit younger). If I get another opportunity I would love to try ridding again.
I'm also refreshing my French as I can understand it more than I can speak it. My comprehension of spoken French= extremely well, my spoken French=Good & my written French= passably. I'm also trying to learn other languages out of interest and a few others out of pure curiosity to see how hard or how difficult they are to learn. The languages I'm most interested in learning are Italian, Irish, Welsh (because of a fantasy book) and Spanish as I missed out on learning Spanish at an international school because I chose not to take the class then as I was struggling a bit.
The other languages I'm interested in learning out of pure curiosity are Irish (partly because of a teacher I had in Australia), Greek (because of my old school friend), German (because of a sort of family friend).
If I'm walking around somewhere I come across a person speaking a different language looking for directions and if I can understand that person, then I would consider all my language learning good.
I'm might see if in the future I can learn all the language courses the site I use has.

Current goals:
~Get or breed a leopon.
-Get or breed a Tigon
~Breed a mutated cub. Get or breed a smilus, ferus. Get or breed a double Uterus cub or female.

Feel free to attack my den, I will probably end up return the favour if I can.
Any friend requests will always be accepted.
This is my main account.
Side Account is Kaliathra#32381
http://www.lioden.com/territory.php?id=32381

This territory has 1 lion(s) that may leave soon due to their low moods or starvation!

0 Pregnant Lionesses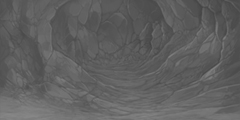 Empty Cave Slot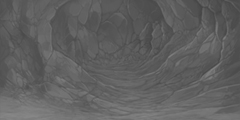 Empty Cave Slot