Please do not transfer lions to me unprompted! I usually do not have the territory to spare.
If I buy out a mispriced trade/branch listing, I'll contact you to return it!



Evre | ♠ | cat person | sorta a furry

I'm an aesthetics-targeted breeder & fan of Golden bases. I love naturals!!
also breed various combos & occasionally have them up for sale

stud requests ▶▶▶ | Lion Sales thread ▶▶▶


my other account (Soul):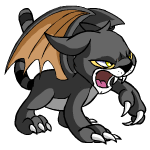 This territory has 68 lion(s) that may leave soon due to their low moods or starvation!