HAPPY PRIDE MONTH!

You are trudging through some very unpleasant-looking mud when you think,
What am I doing here? You are about to turn around and go back, confused, when you hear something up ahead.
"EWWWWW I GOT MUD IN MY MANE." someone shouts.
"Well, it wasn't MY idea to go patrolling around here," a deep voice, belonging to Jasiri, replies. "And you don't even have a mane yet."
You poke your head through a patch of ferns to see a Nguvu trying to paw a clump of dirt from his scarce mane, which only made it dirtier. Standing not far away, Jasiri watches with great amusement. He shakes his head as Nguvu continues to smear dirt through his mane and looks in your direction.
"You know, you really need to work on your stealth skills," he comments, picking his way toward you through the mud. "I mean, we could literally hear you from a mile away."
You step out from your hiding place as Jasiri approaches.
"Oh!" he brightens. "It's you! Come along, we can't have you wallowing out here in the swamp all day."
Nguvu follows you back to the camp, shaking his head in a feeble attempt to remove the filth.
As soon as you emerge from the murky marshes into the clearing, an angry-looking Maharagwe storms toward you.
"KIONGOZI NGUVU!" she snarls at the young lion. "Why are you covered in mud?"
"I... was... on patrol?" he says hesitantly. "And fell? In a pond?"
"I can't have you looking like a rogue when we have visitors! How are you doing?" she smiles sweetly at you before turning back to her adopted son. "COME WITH ME."
Jasiri stiffles a snort of amusement as Maharagwe begins furiously grooming the spiky fur on Nguvu's neck.
"Ah, I see a visitor!" a voice behind you makes you turn around. A rather plain-looking light brown lion stands near a clump of dried bushes with a slender, mottled black lioness by his side. A small cub that looks virtually identical to the lioness is perched on his back, trying to gnaw on his ears.





0 Pregnant Lionesses
View First Cave

LV
Stats
Name
Age
Status
1
1299
Kiongozi Nguvu

2 years old
1
78
Mrithi Jasiri

6 years, 7 months old
LV
Stats
Name
Age
Status
5
142
Maharagwe
Fringe, 34%
3 years, 6 months old
1
36
Mwanamke Akaondoka

3 years, 4 months old
1
55
Mwanamke Dhoruba

5 years, 11 months old
*
7
76
Mwanamke Dunia

10 years, 2 months old
7
72
Mwanamke Mto

6 years, 6 months old

6d

6
90
Mwanamke Wawindaji
Primal, 1%- use boosters
12 years, 10 months old
1
485
→ Cub

0 months old
LV
Stats
Name
Age
Status
1
62
Cub

5 months old
1
30
Mwanamke Jua

1 year, 4 months old
View Unsorted Lions

LV
Stats
Name
Age
Status
No sub males!
LV
Stats
Name
Age
Status
No pride members!
LV
Stats
Name
Age
Status
No independent cubs or adolescents!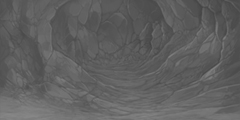 Empty Cave Slot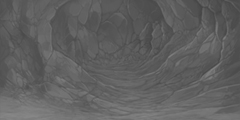 Empty Cave Slot