𝓗𝓮𝓵𝓵𝓸 ! 𝓶𝔂 𝓷𝓪𝓶𝓮 𝓲𝓼 𝓘𝓶𝓪𝓻𝓲𝓸 𝓪𝓷𝓭 𝔀𝓮𝓵𝓬𝓸𝓶𝓮 𝓽𝓸 𝓶𝔂 𝓹𝓻𝓲𝓭𝓮 ! 𝓘𝓷 𝓽𝓱𝓲𝓼 𝓹𝓻𝓲𝓭𝓮 𝔀𝓮 𝓼𝓹𝓮𝓬𝓲𝓪𝓵𝓲𝔃𝓮 𝓲𝓷 𝓻𝓮𝓭 𝓫𝓪𝓼𝓮𝓼 , 𝓿𝓲𝓽𝓲𝓵𝓲𝓰𝓸 𝓬𝓾𝓫𝓼 𝓪𝓷𝓭 𝓶𝓾𝓽𝓲𝓮𝓼 ! 𝓚𝓲𝓷𝓰 𝓛𝓲𝓸𝓷 𝓘𝓶𝓪𝓻𝓲𝓸 .


~ 𝓥𝓲𝓬𝓽𝓸𝓻𝓲𝓪~ 𝓗𝓮𝓵𝓵𝓸 𝓪𝓷𝓭 𝔀𝓮𝓵𝓬𝓸𝓶𝓮 !!! 𝓘 𝓪𝓶 𝓪𝓬𝓽𝓲𝓿𝓮 𝓸𝓷 𝓛𝓲𝓸𝓭𝓮𝓷 𝓮𝓿𝓮𝓻𝔂 𝓷𝓲𝓰𝓱𝓽 𝓪𝓻𝓸𝓾𝓷𝓭 11 𝓟𝓜 𝓟𝓢𝓣, 𝓼𝓸 𝓲𝓯 𝔂𝓸𝓾 𝓱𝓪𝓿𝓮 𝓪𝓷𝔂 𝓼𝓽𝓾𝓭𝓲𝓷𝓰/ 𝓗𝓮𝓪𝓽 𝓸𝓻 𝓼𝓪𝓵𝓮 𝓺𝓾𝓮𝓼𝓽𝓲𝓸𝓷𝓼 𝓯𝓮𝓮𝓵 𝓯𝓻𝓮𝓮 𝓽𝓸 𝓲𝓷𝓫𝓸𝔁 𝓶𝓮 𝓪𝓷𝓭 𝓘'𝓵𝓵 𝓰𝓮𝓽 𝓫𝓪𝓬𝓴 𝓽𝓸 𝔂𝓸𝓾 𝓐𝓢𝓐𝓟!!! 𝓣𝓱𝓪𝓷𝓴 𝔂𝓸𝓾 (:

This territory has 1 lion(s) that may leave soon due to their low moods or starvation!

2 Pregnant Lionesses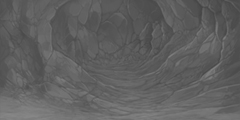 Empty Cave Slot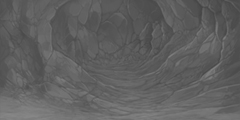 Empty Cave Slot