Wish list: Toys and nesting materials, please!

Welcome to my kingdom of Evil. Watch your step when you enter here.
My other account - Starblazer (#51170)

King Starwatcher

Previous Kings:
Starblazer, Burnblast, Jetphase, Swiftblast, Crashcourse, Starwatcher, Smilus, Teeth, Fireblaze

Mutations bred - Achromia, Blind, Mane Ruffled, Mane Silky, Melanism, Mane Whiskered, Polycaudal, Tailless, Folded Ears, Bobbed Tail, Primal, Mane Shaggy, Piebald, Smilus, Felis, Dwarf, Overgrown Teeth, Mane Fluffy, Mane Feathery, Mane Scruffy, Clawless, Mane Fuzzy, Overgrown Fur, Overgrown Claws, B&W Patches, Mane Frizzy, Mane Succubus, Overgrown Tongue

Mutations needed - Eyeless, Toothless, Deaf, Maneless, Mane Imperial, Mane Villous, Double Uterus, Cylcopia, Harlequin Ichtyosis, Conjoined, Two Heads, Lipomatosis, Sirenomelia, Extra Limbs, Leopon, Tigons, Dorsal Fur

This territory has 26 lion(s) that may leave soon due to their low moods or starvation!

13 Pregnant Lionesses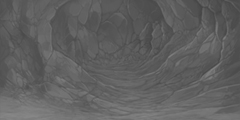 Empty Cave Slot