Not much to see here.
Chickensmoothie
Main account
Deviantart
Virtual Pet click sites i'm on:
Magistream
Dragcave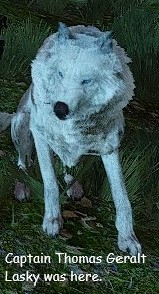 Artwork of my ponyta oc Audhumbla from pokemon mystery universe made by Angeluci a friend and artist I paid to do the artwork. Do not use this image or my avatar for your own use this is a personal image made for me not for you if I catch anyone using it as their avatar I will report it. So please don't put it in your den or as your avatar.
Quotes from around the lioden chat aka the wall of shame but not really cause this is meant for laughs not shaming.
"I like alligators."
By MODERATOR TEAM @ 2018-06-21 20:49:51
"I got nothing after the picklebutt dingleberries"
By Captain Thomas Lasky (#56198) @ 2018-09-20 23:00:09
"unpopular opinion but blue bases suck and you can quote me on that" By oleander; [sepia|corrupt] (#61988) @ 2019-03-18 15:02:15
"I've got a good system with my friends, I send them feathers and bees and they send me rocks xD" by Parker (#53817) @ 2019-03-18 22:04:32
"i like ur wall of quotes potooto" by Athena(Patchyxforlife) (#163435) @ 2019-03-18 22:13:32
[link] < you like 'em big? you like 'em chonky? so does your ladies By Ella (#139110) @ 2019-03-18 22:14:24