About Me
My name is Katlyn, but I please ask that you call me either Mana or lcy. As you can see, my birthday is on September 8th, 1994. I have it set this way so that I am not having to constantly update my profile with how old I am. I have two children- a son and a daughter- and two cats.
My son was born in May of 2014 and my daughter was born in February of 2019. In addition to them, I have had one other pregnancy that resulted in a miscarriage in 2016. My daughter is my rainbow baby and I am very glad to have her, despite having had a pregnancy filled with back pain. Unknown to my family, I suffered my miscarriage in silence and put a front that I was fine and that the pregnancy didn't mean anything to me because I was only 6 weeks along when I lost her/him and had not yet heard the heartbeat.
As I said, I have two cats. The first cat is a Tortoiseshell tabby she-cat who is named Smokey and is 12 to 14 years old. Most of the time, she is a bitch and really only lets my son and a few select others pet her. The rest of the time she just avoids everyone else unless she is hungry/thirsty or wants something from someone. The second cat is a gray ticked tabby tom who is named Thor and is about 2 to 2 1/2 years old. Thor is the complete opposite of Smokey-- he is cuddly, kind and gentle.
Before I get into what kind of art I do and what programs and tools I use, I want to let everyone know a little bit more about myself. As I've said before, I was born in September of 1994. I suffer from several different disorders such as Social Anxiety, Depression, Mixed Receptive Expressive Language Disorder and several different personality disorder traits. My (social) anxiety tends to prevent me from working outside of my house, but I have and am trying to get a job somewhere. I have had depression for pretty much my entire life and have really only started talking about and publicly accepting it within the last year to year and a half. In December of 2017, I was diagnosed with MERLD and the personality disorder traits. My language disorder prevents me from understanding things such as sarcasm sometimes. I don't have the paperwork in front of me so I can't tell you exactly which personality disorder traits I have, but I know that I do not have enough of one specific personality disorder type to be diagnosed with one specific PDT. Due to all of my disabilities, I please ask that you be patient with me when it comes to talking to me and ordering things from me. If I do not understand something, I will tell you and I just ask that you try to explain it again to the best of your ability.
Art Tools & Programs
XP-Pen Artist 15.6 Pro Graphic Display Tablet
HP 15-f272wm Laptop (desperately need a new one lmao)
Paint Tool SAI
FireAlpaca
Icon lineart (c) Peachilyy @ dA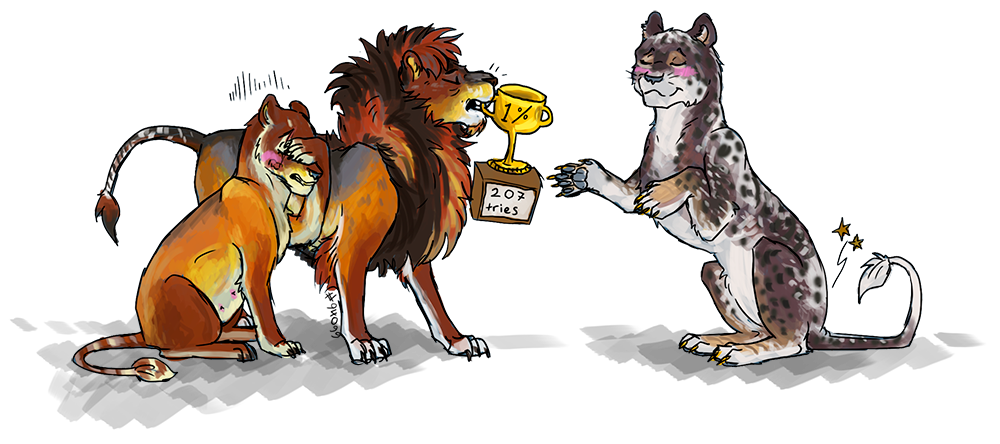 Art by
Chryseis (#94099)