I'll start this off, that this idea was based off of chimera mutations, but I think they might be a bit too hard to pull off. So instead, why not have a "Geneless" or "Blotchy" mutation? (I dunno how I'd call it)
Basically, this is the idea:
A lion would show parts of her base coat underneath, where genes just don't apply. There could be one or two templates to make the blotches different. Of course, it still would take some work to implement, but it would probably be easier than chimera.
Here some visuals:
My Lioness Blueflame as she is: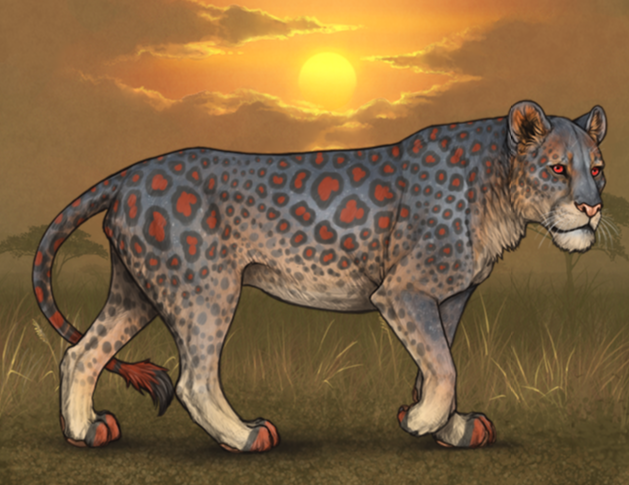 Blueflame but with blotchy mutation: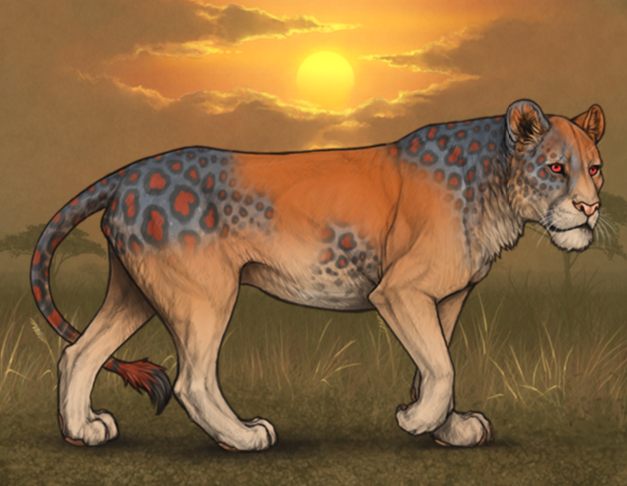 As some lions have so many markings that can cover most of the base, it can create some really neat looking lions by turning them "off".