Community Update:
As we mentioned before, aside from event news and the 2nd Friday of the month being focused on coding/art updates all at once, all other Fridays are centered around the community!



Official Lioden Raffle
LINK
- this is our Official Lioden Raffle. Everyone gets a chance to win a rare prize + something extra for runner ups. It's a very minimal ticket price, 1 ticket per account to make it fair!

Good luck!
This raffle will automatically end on 2018-11-23 00:00:00.

Art Bug Fixes
* White Ends marking on Royal mane shape - marking was showing the wrong image on portrait pictures
* Primal (Smilus) eyes not showing on portrait pictures
* Missing Clawless lineart for Adult Males
* Pixelisation on Evil Female pose lineart
* Locust Quagga markings being swapped on pregnant poses
* Markings showing Bobbed Tail stage on Maneless Teen Males
* Fuchsia base showing Bobbed Tail stage on Folded Ears Teen Females
* Underbelly, Undersides, Undertone, and Under 8 markings on Bobbed Tail Adult Male were not adjusted properly
* Erased toes on all Male versions of Patches (Dense) to match Patches (Dense) on other stages
* Battle portraits had flipped markings for Primal (Felis) Teen Females
* Madagascar base missing a tail on Polycaudal Adult Females
* Jewelry: Sparkling Opal Diadem was missing on Lioness stages
Art Files Updated
* Polycaudal Teen Female
Bug Fixes
* Tigon manes not working in the Lion Wardrobe
Note: Remember to hard-refresh if your browser still displays the old art!
Important Reminder: Before you report issues to the Art Bugs forum
, please note that the
"NOT BUGS"
thread has a list of decors that are pending updates. Anything not on this list would be something to report to the Art Bugs forum.

Raffle Lioness
Congrats Ryz (#118465)! You have won last week's Haze raffle lady, with the very first Lake Nakaru background!
A new Fiery lady with Steele Panther and the first Mount Kilimanjaro background is up for impressing in the Special Lioness area in Crossroads, or in the NEWS section under the News Post list!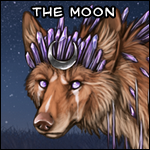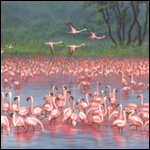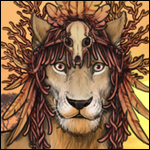 Tags!
Shad has added new tags this week in the
Appreciation
,
Arcane
,
Miscellaneous
, and
November
categories!
Poll:
Thanks all for your feedback on mask decors - it's been noted for the future!
LINK
- New poll! Do you have a preference for the special lioness designs released weekly, or do you just want that ever-elusive achievement?


Next Big Update: December 14th!
Friday goofy doodle comic:


1 week, guys!