BLACK FRIDAY - CYBER MONDAY WEEKEND SALE

Starting on 23rd Friday 00:00am LDT up until 26th Monday 23:59pm LDT
, our Black Friday - Cyber Monday weekend sale will begin!

Every purchase will grant you an extra 10% GB based on the default purchase price. New prices are as follows:
$10 - 22 GB
$20 - 44 GB
$25 - 55 GB
$50 - 115 GB
$75 - 176 GB
$100 - 242 GB
As usual, every $20 gets a decor. With higher tier purchases, you receive free gift items from us!
$10 - no decor
$20 - 1 decor, 40% chance for older decors
$25 - 1 decor, 30% chance for older decors
$50 - 2 decors, 1 new applicator, 30% chance for older decors
$75 - 3 decors, 1 new applicator, 30% chance for older decors
$100 - 5 decors, 1 new applicator, 30% chance for older decors, 1 extra rare item from this list:
* Instant Cub Delivery
* Energy Boost
* Giant Tortoise
* Roasted Vulture
* Shamanic Stew
* Black Stallion
* Egg Yolk
* Jellyfish
* Meat Pie
* Grain of Paradise
* Lion Meat
* GMO Cow
* Yohimbe Bark
* Buffalo Scrotum
* Ochre Gnawrock
* Lion Scrotum
* Crunchy Worm
* Mutie On Demand: Piebald
* Mutie On Demand: B&W Patches (new!)
* Shadow of Death (new!)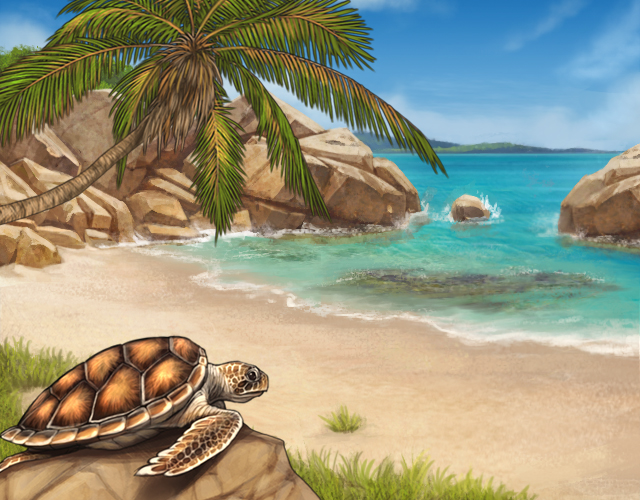 New in 2018
- 3 new unique decors and 1 new background to get!
- You will no longer receive duplicates of the same decor in a single purchase!
- We have introduced 6 separate applicators instead of 1 with 6 random patches/piebald.
- The applicator you get is still randomly chosen by a script out of 6 possible.
- We have removed Human Liver, RMA, and Dove Feast from the rare item pool, and added two new items.
- New decor - Cougar Head & Bodywear will be available in the Oasis during the sale, just like the Snow Leopard pattern from last year! Enjoy these exotic designs!

We hope that by separating new mutations into their own applicators, you will have a great time trading for specific designs or planning your heirs and breeders!
Free item mechanics work just like last year!
If you want to check out the item pool, here's a
Wiki Link!

NOW WHAT ARE THE NEW THINGS?!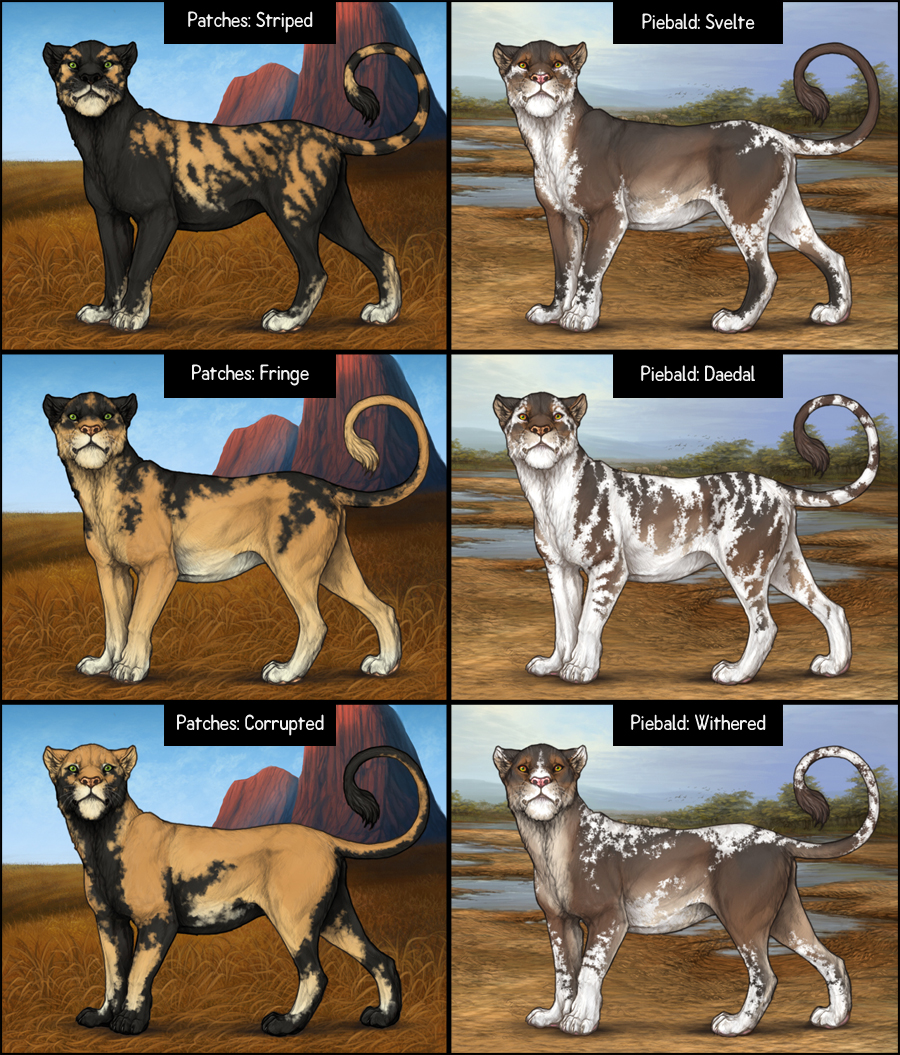 6 New Applicators
- these will let you apply the chosen Patches/Piebald to one specific lion that does not have any mutation yet. The pattern is shown in the applicator and when applied, for example, will show up as: Piebald (Svelte).
Remember that you only get 1 applicator for each qualifying purchase.
New Patterns
Patches (Corrupted)
Patches (Fringe)
Patches (Striped)
Piebald (Daedal)
Piebald (Svelte)
Piebald (Withered)
Patches and Piebald, just like Overgrown Fur, have a small chance of passing (for both parents each!). It will always try to pass the parent's pattern - but in a case of both parents having different Patches/Piebald patterns, it will be an equal chance for either of them to pass separately.
We hope you will have fun with this new edition of Black Friday - Cyber Monday sale, and enjoy Lioden for years to come! We thank you very much for supporting us by purchasing GB!

New free decors that come with the purchases this month are:
Rose Bush, Sea Turtle, Leaning Palm Tree and Seychelles BG
!
Yay! Enjoy the tropical breeze - we hope it will inspire you to warm up and relax during the upcoming chilly month of giving!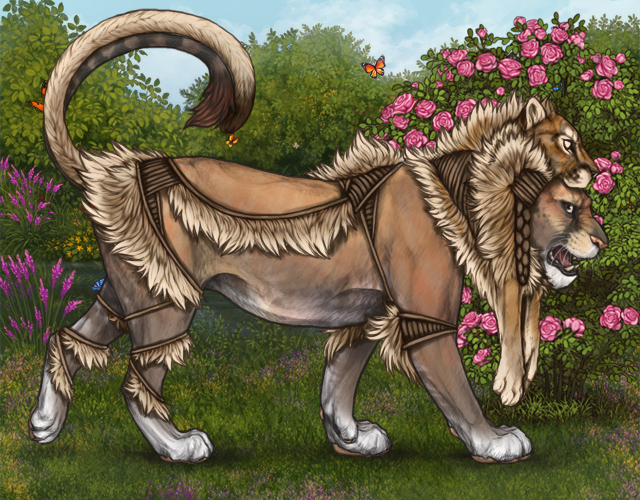 Friday Update:
There will be no poll, community raffle or doodle this week! IT'S THE BLACK FRIDAY WEEKEND, BABY (also, Happy Gravy Day to the guys over there somewhere behind the ocean, I dunno man I am from Europe what do I know)
Raffle Lioness
Congrats Symonet (#110582)! You have won last week's Fiery raffle lady, with the very first Mount Kilimanjaro background!
A new Maroon lady with Feline 3 Gold, Feline 8 Silky, and the first Sunset Over The Serengeti background is up for impressing in the Special Lioness area in Crossroads, or in the NEWS section under the News Post list!
Extra:
Bug fixes: Tigon mane markings on lion scene now work properly
Art bug fix: Empress bodywear on Kind pose clipping issue
Small update to ToS not requiring re-reading: we've updated our office address as we've moved recently