Ok so I may get some flack for this, but the sheer amount of "Gift/Poop the person above you!" posts has gotten RIDICULOUS. It's to the point where things like auctions, sales, stud threads, etc are getting bumped out of recent activity by 5-8 of these at once. Hell, some of them are even named the exact same thing! I would consider them spam at this point.
I get having fun, and I get wanting to participate, which is why I propose that there be ONE official "poop the person above" thread and ONE official "gift the person above" thread, just to clean things up and let threads other than gift/poop threads to be seen, since this is surely only going to become more prominent as december goes on.
This shouldn't affect the "Poop/gift for a raffle" threads, just the "___ on the user above you" threads.
In case you somehow don't know what I'm talking about, have an explanation: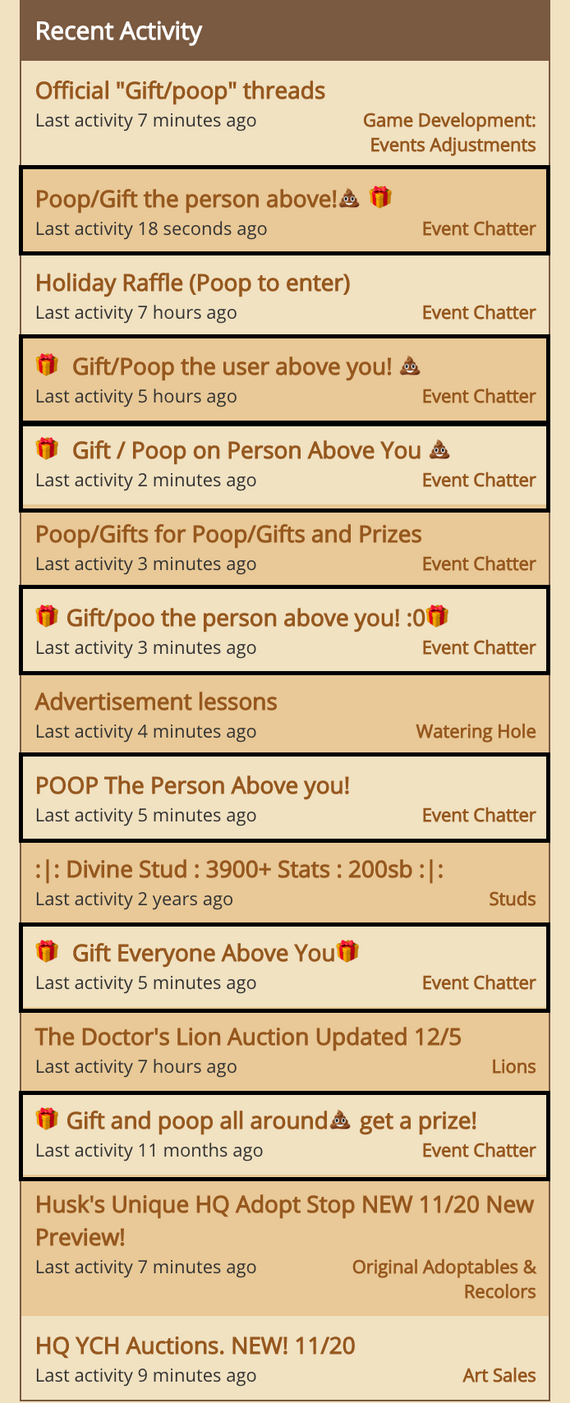 That's 7/15 recent threads, all just for gifting and pooping on the person/people above you.