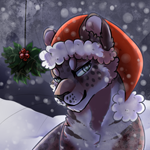 Telephone

(#51014)





Hateful


View Forum Posts




Posted on
2018-12-12 18:54:33
I would like to suggest an addition to our ToS and CoC about CSS that might cause Epilepsy to be triggered.

Currently the ToS and CoC only says "Do not use bright or light font colors which do not show up in contrast to the background of the site." This unfortunately only states stuff about font colors and not background CSS that may change colors quickly or have a strobe light affect.

For those that don't know what Epilepsy is, it is a neurological disorder that causes seizures in the victim. It can be caused by various things but fast changes in light sources and colors can cause these seizures. It is very common, the fourth most common neurological disorder, 50 million people worldwide can have it.

You might not have this problem but there are many users in this game that do, I would like you to think about them and not just your own personal experiences before supporting or not!

If you have any questions, comments, or concerns please comment below.