Community Update:
As we mentioned before, aside from event news and the 2nd Friday of the month being focused on coding/art updates all at once, all other Fridays are centered around the community!



Official Lioden Raffle
LINK
- this is our Official Lioden Raffle. Everyone gets a chance to win a rare prize + something extra for runner ups. It's a very minimal ticket price, 1 ticket per account to make it fair!

Good luck!
This raffle will automatically end on 2019-01-25 00:00:00.

Art Bug Fixes
* Fixed Hyena Fur Collar [Striped] displaying the incorrect image on Snarky lionesses
* Fixed image issues with Royal mane shape for Bobbed Tail mutations
Bug Fixes
* January's Marabou Storks battle now properly registers their soft skin attribute, and counts them towards bird quests for the quest snake
* Donations to the Food Pit occasionally were not registering properly, but should now be functioning as intended
* Raffles should now properly award prizes in both Standard and One Winner Takes All modes
* Raffles should now notify all participants when a raffle ends, whether the participants win a prize or not
* Raffles should no longer become stuck or fail to award all prizes within the raffle
* Raffles with less than 5 participants will now cancel automatically as intended
* Raffles with lion prizes will now cancel automatically if the lion becomes unavailable (e.g. dies of old age, abandoned, chased, killed, nature reserved, ran off, etc.)
* User log entries for raffles have been updated to provide more useful information

Raffle Lioness
Congrats Peter (#151764)! You have won last week's Lilac lady, woo!
A new Pearl lady with Feline 1 Silky, Marigold Crackle, and the third Mount Kilimanjaro background is up for impressing in the Special Lioness area in Crossroads, or in the NEWS section under the News Post list!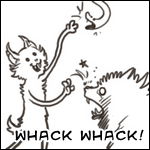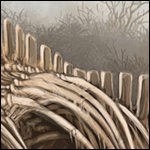 Tags!
Shad has added new tags this week in the
Appreciation
,
Doodles
,
January
, and
Miscellaneous
categories!
Poll:
Looks like the majority has decided they'd like to see a refreshed Wenet that matches her novel version a bit more!
LINK
- New poll! Are you a fan of the classic Day layout, the sleek and eye-friendly Night layout, or the newer neutral-toned Desert layout?

Next Big Update: February 8th!
Friday goofy doodle comic: