Community Update:
As we mentioned before, aside from event news and the 2nd Friday of the month being focused on coding/art updates all at once, all other Fridays are centered around the community!



Official Lioden Raffle
LINK
- this is our Official Lioden Raffle. Everyone gets a chance to win a rare prize + something extra for runner ups. It's a very minimal ticket price, 1 ticket per account to make it fair!

Good luck!
This raffle will automatically end on 2019-02-01 00:00:00.

Special Announcement
Today, we want to present to you our newest toy.. errr, our newest Admin,
Vix (#5)!
They're a fresh face, so you might not have seen their name before - but we assure you they're a big fluffy and kind person.
Just like Katze and Baroness, Vix will be a Community Manager and has been training bravely to help out players, staff, and the game itself! We all know beginnings are hard, so let's throw confetti and cheer for our newest member of the Admin Team!
Vix will be doing a lot of the things that Katze and Baroness are in charge of, because as things grow, duties become hectic! It'll also help the development team to focus tons more on... development.
If you're excited about our new Admin, as much as Vix is excited to work with the community, you can start with a warm welcome and design for Vix in our newest contest!
LINK
Also, along with this new change, we've moved Baroness to account #6! All Admins should now have top numbers and be easily recognisable.

Bug Fixes
* Lion prizes in raffles are now clickable again

Raffle Lioness
Congrats Jenah (#127771)! You have won last week's Pearl lady, woo!
A new Orchid lady with Coral Soft Unders, Dim Red, and the third Sunset Over The Serengeti background is up for impressing in the Special Lioness area in Crossroads, or in the NEWS section under the News Post list!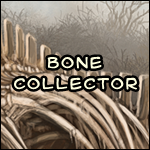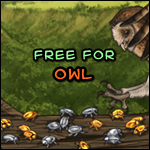 Tags!
Shad has added new tags this week in the
Appreciation
,
January
, and
Miscellaneous
categories!
Poll:
As we expected, LD's Night layout absolutely decimated Day and Desert!
LINK
- New poll! What sorts of decors would you guys like to see more of during March's event?

Next Big Update: February 8th!
Friday goofy doodle comic: