Check Out the March Event News Post!


Community Update:
As we mentioned before, aside from event news and the 2nd Friday of the month being focused on coding/art updates all at once, all other Fridays are centered around the community!



Official Lioden Raffle
LINK
- this is our Official Lioden Raffle. Everyone gets a chance to win a rare prize + something extra for runner ups. It's a very minimal ticket price, 1 ticket per account to make it fair!

Good luck!
This raffle will automatically end on 2019-03-08 00:00:00.

Ticket Reviews Update
For those who may have not seen
last week's community update
, we've added in the ability to review your Modbox tickets. This system has been in place for a week now, and we're incredibly proud of our staff for how well they've all done since its implementation!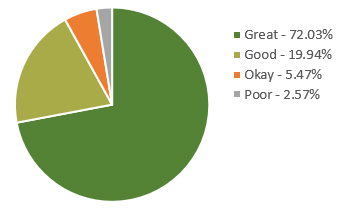 Clearly there is some room for improvement, but we're looking at tickets which have been rated as "Poor" and "Okay", and seeing how we can review our policies as well as improve moderating as a whole, for both staff and players alike.
We'd like to say a big thank you to all players who have taken the time to review us thus far, and of course, a big thank you to our hard-working staff as well!

Let's hope that the rest of 2019 can follow this trend.

Last Week's Art Bugs Fixed
* Chital decor overlaying teen males
* Leafy Sarong decor displaying teen female art on teen males
* Clipped Resurrection decor (and recolours) on teen males
* Resurrection decor (and recolours) displaying incorrect mane lines on adult male Heavy, Normal, Razor, Regal, and Royal mane shapes
* Dioptase eyes now show in Explore

Raffle Lioness
Congrats Shinkaroo (#1936)! You have won last week's Temporal lady, woo!
A new Cinnabar lady with Dim White, Red Panther, and the fourth The Drakensberg background is up for impressing in the Special Lioness area in Crossroads, or in the NEWS section under the News Post list!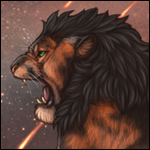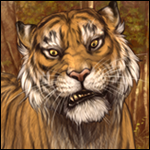 Tags!
Shad has added new tags this week in the
Appreciation
,
February
, and
Miscellaneous
categories!
Poll Results
- Looks like the Vertical design barely surpassed Curved.. good choice!

We'll consider Curved for 2020 as it was such a close vote.
NEW POLL
- What should our artists focus their efforts on most for May event decors? War paints, battle masks, armours, pelts, etc.?

Next Big Update: March 8th!
Friday goofy doodle comic: