Community Update:
As we mentioned before, aside from event news and the 2nd Friday of the month being focused on coding/art updates all at once, all other Fridays are centered around the community!



Official Lioden Raffle
LINK
- This is our Official Lioden Raffle. Everyone gets a chance to win a rare prize, plus something extra for any runner ups. These raffles have a very minimal ticket price, and there is a limit of 1 ticket per account to make it fair!

Good luck!
This raffle will automatically end on 2019-04-26 00:00:00.

Privacy Announcement
This is a short reminder to inform everyone that you should avoid providing us with any personal information for your account
unless it has specifically been requested first by a staff member
. If you're having account troubles, please use the
Contact Us
link at the bottom of each page, or directly email our Support Team at
support@lioden.com
. Account issues (such as lost accounts, retrieving account information, and so on) are best taken to our Support Team rather than the Modbox; however, if you do decide to reach out to the Modbox, you should never post your username, password, and/or email address in your initial ticket submission.
Fixes
* Lycoreus corpulentus beetles will no longer drop Lycus trabeatus corpse items when dying
* Any previously invisible Lycus trabeatus beetles should now properly show their images

Raffle Lioness
Congrats Azure (#164589)! You have won last week's Pearl lady, woo!
A new Ebony lady with Coral Soft Unders, Chert Margay, and the sixth Sunset Over The Serengeti background is up for impressing in the Special Lioness area in Crossroads, or in the NEWS section under the News Post list!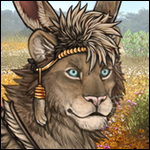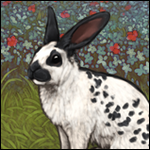 Tags!
Shad has added new tags this week in the
Appreciation
and
April
categories!
Poll Results
- Ornament seems to be the clear leader here, impressive!

As stated, we'll be introducing the other two bases in future years.
NEW POLL
- The Primordial Spring is something we all seem to look forward to each April! Which option do you find yourself using?

Next Big Update: May 10th!
Friday goofy doodle comic: