Community Update:
As we mentioned before, aside from event news and the 2nd Friday of the month being focused on coding/art updates all at once, all other Fridays are centered around the community!



Official Lioden Raffle
LINK
- This is our Official Lioden Raffle. Everyone gets a chance to win a rare prize, plus something extra for any runner ups. These raffles have a very minimal ticket price, and there is a limit of 1 ticket per account to make it fair!

Good luck!
This raffle will automatically end on 2019-05-03 00:00:00.

Feed All, Play All Adjustment
The Feed All, Play All tool has been tweaked. When using the Feed All portion, it will now tell you if there are more lions to feed, as well as providing you a link to jump down to Feed All again.
Announcement Regarding Loans
Lately, we've seen quite a bit of discussion in regards to the prospect of loans on Lioden. We can appreciate that it's an interesting idea, however it's a complex issue for our staff to moderate. In real life, people are put under thorough financial checks to test whether they can pay back a loan. As this is impossible to do on Lioden, there is no way to tell who is genuinely able to pay you back or not. With that being said, we would like to formally announce that we do not support loans whatsoever, nor do we allow them on Lioden.

Raffle Lioness
Congrats Natalie (#170529)! You have won last week's Ebony lady, woo!
A new Sepia lady with Dark Brown Crackle, Bone Rims, and the sixth The Drakensberg background is up for impressing in the
Special Lioness area linked here
!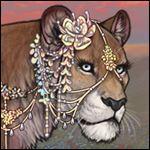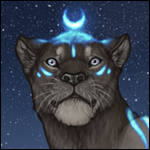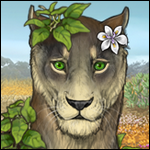 Tags!
Shad has added new tags this week in the
April
and
Miscellaneous
categories!
Poll Results
- The results for Springing Forward and Falling Back were close, but it looks like more of you tend to Fall Back! Is it the nostalgic attachment to your kings, or something else?

NEW POLL
- Do you use the Decor Crafting area under Monkey Business?

Next Big Update: May 10th!
Friday goofy doodle comic: