because there's no other way gameplay-wise I can think of to implement body types without way too much extra coding work, I think having fat lions would be a cute mutation to breed for. Perhaps a less-rare mutation, or still rare but passable, as obesity is a genetic predisposition.
chunky lions wouldn't feel like hunting, and, if it wouldn't be too much of a pain in the ass to implement, lose hunger double as fast as vanilla lions.
Perhaps in lionesses it looks a little bit like the pregnant pose, or just use the pregnant pose outright if Xylax doesn't feel like drawing a new one lmao. For males, it'd be neat to have an actual sitting pose. Adding some heft to the current models would be okay too, but not ideal as Xylax's new stuff is much, much better.
a little exaggerated cause my drawings bad atm, but you get the idea for males :)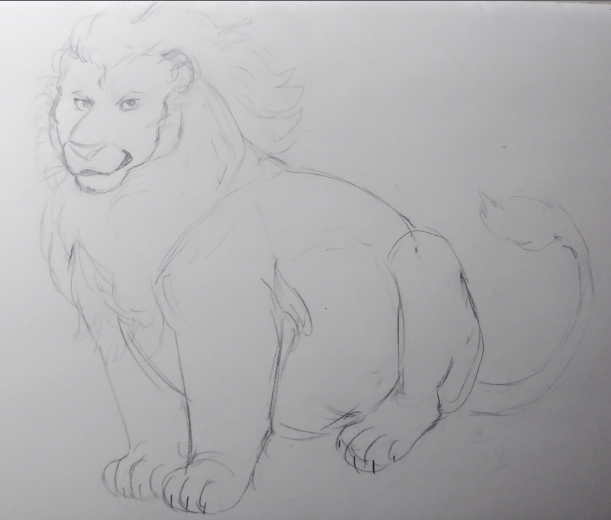 let me know what you guys think or what you would do with a hefty lion! I would make a Danny DeLeo.