Community Update:
As we mentioned before, aside from event news and the 2nd Friday of the month being focused on coding/art updates all at once, all other Fridays are centered around the community!



Official Lioden Raffle
LINK
- This is our Official Lioden Raffle. Everyone gets a chance to win a rare prize, plus something extra for any runner ups. These raffles have a very minimal ticket price, and there is a limit of 1 ticket per account to make it fair!

Good luck!
This raffle will automatically end on 2019-06-14 00:00:00.

Code of Conduct Adjustment
We have adjusted our CoC to have numbered points, much like our ToS. This should make it easy to refer back to specific points if necessary.
We have also added a few points to our "Accounts and Trading" section.
"
Users may own up to two Lioden accounts.
Our staff use IP addresses to check for violations of this rule. If other members of your household wish to play, please message a moderator as soon as possible to avoid penalty which may include a permanent ban.
*
There cannot be more than four accounts linked to users in the same household.
* We do not grant exceptions to households which already have four or more accounts.
* If there are up to four people who wish to play in the same household, they may each hold one account.
* Should we discover more than four accounts in the household, we may impose an embargo on all accounts in that household to stop trading.
"
Everything that is
italicised
is new as of today's update. This change should not affect the average player's experience on Lioden.
Clarification Edit: We want to be clear that any preexisting households with 5+ accounts are "grandfathered in" and not affected by the 4 account limit. We will not be deleting accounts so that a household will fall into this limit; however, we will place embargoes between accounts within households to abide by the points in our CoC.

Additionally, this change only affects households, not mobile, public, or school IPs.

Limited Time Decor Notice
Just a friendly heads up that on June 11th starting at 00:00am LDT, the
African Blue Daisy
will be available to purchase for 350 SB from the Monkey Business shop! It will stay in the shop until 11:59pm LDT.


Raffle Lioness
Congrats Paigie(Heritageless) (#125626)! You have won last week's Citrine lady, woo!
A new Orchid male with Bone Soft Unders, Silky Lace, a Double Rainbow decor and the Flowering Fields background is up for impressing in the
Special Lioness area linked here
!
Keep in mind that the raffle lion is a male lion - he is not a female with a Lab Test Frog equipped. Make sure you have an available submale slot once it gets closer to June 14th!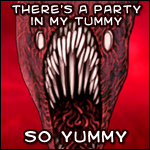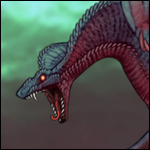 Tags!
Shad has added new tags this week in the
Appreciation
and
June
categories!
Poll Results
- Looks like everyone was super eager for a male raffle lion this week. This is something we may go back to for future years to celebrate June being Pride Month!
NEW POLL
- We'd like to adjust the "Spirit of Goetia: Amdusias" decor. Please give us your input on which version you prefer!

Next Big Update: June 14th!
Friday goofy doodle comic: