Community Update:
As we mentioned before, aside from event news and the 2nd Friday of the month being focused on coding/art updates all at once, all other Fridays are centered around the community!



Official Lioden Raffle
LINK
- This is our Official Lioden Raffle. Everyone gets a chance to win a rare prize, plus something extra for any runner ups. These raffles have a very minimal ticket price, and there is a limit of 1 ticket per account to make it fair!

Good luck!
This raffle will automatically end on 2019-08-09 00:00:00.

Input Needed Regarding Possible New Official Systems: Art Sales and Reverse Breedings
We are still looking for your valuable input on implementing official art sale and reverse breeding systems!
These threads will stay up until August 9th 2019.
Official Thread for Art Sale System
- please post there with your ideas, input, and opinions on an official art sale system.
Official Thread for Reverse Breeding System
- please post there with your ideas, input, and opinions on an official reverse breeding system.
Please be aware that these are both major updates. If the general feedback is positive and our coders can figure out a system that works well, they will take some time to implement.
These threads do not mean that they will be implemented; if we cannot come to a conclusion or the majority of the feedback seems to be against these systems, they may not be implemented at all.

Raffle Lioness
Congrats Kara|6k Sha Primal (#151095)! You have won last week's Cocoa lady, woo!
A new Sepia lady with Dim Mahogany, Marigold Rims, and the tenth Lake Nakuru background is up for impressing in the
Special Lioness area linked here
!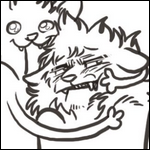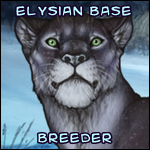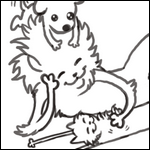 Tags!
Shad has added new tags this week in the
Breeding
and
Doodles
categories!
Poll Results
- Thanks to all of you that voted last week regarding removing the minimum stud fee! We'll take the results into consideration.

NEW POLL
- 🔥 FIRE ESCAPE 🔥 !! Some of you hate it, some of you love it. What are your personal feelings on Fire Escape?


Next Big Update: August 9th!
Friday goofy doodle comic:

Thank you Mok (#175512) for the comic idea