Community Update:
As we mentioned before, aside from event news and the 2nd Friday of the month being focused on coding/art updates all at once, all other Fridays are centered around the community!



Official Lioden Raffle
LINK
- This is our Official Lioden Raffle. Everyone gets a chance to win a rare prize, plus something extra for any runner ups. These raffles have a very minimal ticket price, and there is a limit of 1 ticket per account to make it fair!

Good luck!
This raffle will automatically end on 2019-08-23 00:00:00.

Code of Conduct Adjustment
A minor adjustment has been made to point 1.2 of the Code of Conduct.
"i) Excessively advertising in chat, e.g. posting ads for the same asset or service more than once per 10 minutes"
Starting today, we want to request that advertisements for the same asset or service, no matter how they are worded, should be spaced at least 10 minutes apart. Players are permitted to post more than one advertisement within this 10 minute period, so long as they are advertisements for
different assets or services
. If you post an advertisement for the same asset or service again before the 10 minute wait time is up, this is considered to be spamming and your account may receive an action from a staff member.

Permanent Moderator Applications Reminder
We'd like to take a moment to remind everyone that our voluntary moderator applications are permanently open and can be found at the bottom of the Modbox, or through this direct link:
Moderator Application Form
If you're the type that strives to better your community and you want to help Lioden be the best site it can be, we'd love for you to apply!

Keep in mind that you must be at least 18 years of age and have played Lioden for at least 6 months in order for us to consider your application.

Raffle Lioness
Congrats Leigh (Clean Kimanjano Ferus) (#98070)! You have won last week's Citrine lady, woo!
A new Ebony lady with Feline 3 Silver, Steele Pelage, and the tenth Sunset Over The Serengeti background is up for impressing in the
Special Lioness area linked here
!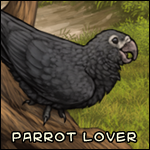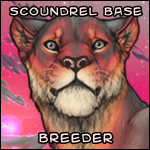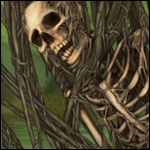 Tags!
Shad has added new tags this week in the
Appreciation
,
Breeding
, and
Miscellaneous
categories!
Poll Results
- Quite a few of you voted that onyx is a tad bit too light for your tastes. Our artists have whipped something up for the new poll linked below - check it out!
NEW POLL
- We have an idea of what the new dark shade would look like. Now we need a name! Which of the three proposed names do you like best?


Next Big Update: September 13th!
Friday goofy doodle comic: