Community Update:
As we mentioned before, aside from event news and the 2nd Friday of the month being focused on coding/art updates all at once, all other Fridays are centered around the community!



Official Lioden Raffle
LINK
- This is our Official Lioden Raffle. Everyone gets a chance to win a rare prize, plus something extra for any runner ups. These raffles have a very minimal ticket price, and there is a limit of 1 ticket per account to make it fair!

Good luck!
This raffle will automatically end on 2019-10-25 00:00:00.

Today may not be a big update, but our artists are always hard at work on the Art Bugs subforum!

Art Bugs Fixed
* Horns of Valor decor was missing for Adult Male Katanga manes
* Protective Piebald Pal decor was missing for Adult Female Kind pose
* Fixed a shadow on Navfire and Soulfire decors for Adult Male lions
* Fixed Henna Cowl and Silky Back Hair not matching the mane shape for Adult Male Royal mane battle portraits
* Fixed Heavenly base file showing a tail for Adult Male Bobbed Tail stage
* Rainforest Shrubs [Left] was missing for Adult Male lions and cropped on Adult Female Jolly pose

Permanent Moderator Applications Reminder
We'd like to take a moment to remind everyone that our voluntary moderator applications are permanently open and can be found at the bottom of the Modbox, or through this direct link:
Moderator Application Form
If you're the type that strives to better your community and you want to help Lioden be the best site it can be, we'd love for you to apply!

Keep in mind that you must be at least 18 years of age and have played Lioden for at least 6 months in order for us to consider your application.

Raffle Lioness
Congrats Kat<3 (#158510)! You have won last week's Haze lady, woo!
A new Temporal lady with
Feline 1 Noctis
,
Feline 3 Noctis
, and the second Dindefelo Falls background is up for impressing in the
Special Lioness area linked here
!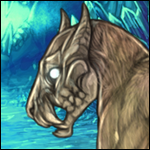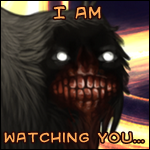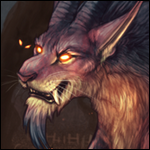 Tags!
Shad has added new tags this week in the
Miscellaneous
and
October
categories!
Poll Results
- Wooooo Halloweeny Spooptober! Thanks for voting on last week's fluff poll.

NEW POLL
- The Demiurge was a brand new NPC introduced specifically for July's epic questline. What NPC should appear within March's epic questline for the ever-elusive Mukombero item? Be sure to vote!


Next Big Update: November 8th!
Friday goofy doodle comic: