Community Update:
As we mentioned before, aside from event news and the 2nd Friday of the month being focused on coding/art updates all at once, all other Fridays are centered around the community!



Official Lioden Raffle
LINK
- This is our Official Lioden Raffle. Everyone gets a chance to win a rare prize, plus something extra for any runner ups. These raffles have a very minimal ticket price, and there is a limit of 1 ticket per account to make it fair!

Good luck!
This raffle will automatically end on 2019-11-08 00:00:00.

Art Bugs Fixed
* Grace of the Lich decor now displays for Adult Male Incubus Mane
* Leonid base file is now properly uploaded for Adult Male Leopon stage
Coding Bugs Fixed
* Paying 100 SB to Ahihia will now complete your Shaman Quest as intended
* Tending wounds to the injured lioness in Explore will now count towards your Shaman Quest and no longer redirect you back to Explore
Coding Adjustment
* Completing and skipping all Shaman Quests now log properly in user logs

Minor News Announcement
This is just a heads up that we've shifted around the big update's release! It will now be released on November 15th rather than November 8th, due to November having five total Fridays.

That's a lot of Fridays, wow!

Raffle Lioness
Congrats Niel (#123080)! You have won last week's Soul lady, woo!
A new Noctis lady with
Feline 4 Noctis
,
Tangor Rogue
, and the second The Serengeti background is up for impressing in the
Special Lioness area linked here
!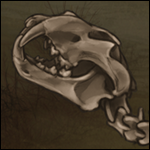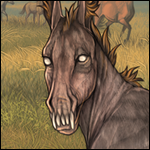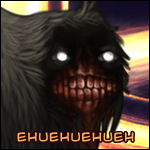 Tags!
Shad has added new tags this week in the
October
category!
Poll Results
- Looks like Frostbitten won the poll! We agree with player comments that Snowflake is a very pretty base and we'd like to add it in as a combo base in the very near future. As for Frost, considering it has so many supports within its thread, it may end up being added as something else further down the line.

NEW POLL
- If you're not the wintery blue base type, what alternative base would you prefer to see in December?
Keep in mind that the earning methods for these bases are just a concept!

Next Big Update: November 15th!
Friday goofy doodle comic: