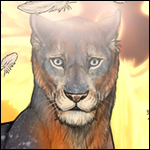 Roxas [Smilus King]

(#115507)



Good Natured


View Forum Posts




Posted on
2020-07-09 22:45:31


LION SALES

WELCOME TRAVELER

Here you will find a list of lions, and cubbins I have up for sale. I will always try and keep this as updated as possible to avoid any confusion.

I have:
MUTATIONS
ELYSIAN
ROSETTE
4+MARKINGS
AND MORE!

If a lion is too YOUNG to be put up for trade you can PM ME with the title/name of the cub and I will reserve it for you both in my den and on this forum page.

Once the cub come of age I will then set up a private trade for you to buy them.

I will only allow trade to be pending for 72 hours.

If you have not bought the lion by the 3rd day the trade will then be cancelled and the lion will be marked FOR SELL again.

If however you come back after the third day and still wish to buy the lion, PM ME and I will set up the trade as soon as I can after recieving your message and we can do anything 72 hours.

I have it set up like this that way I can sell all lions as soon as possible and make room for more to come in, or be born.

FIRST COME FIRST SERVE

I hope you find what you are looking for!



MUTIES

Karma
Timid(snarky)
PRIMAL




Base Interstellar (Black Skin)
Slot 4: Ice Glaze (26%)
Slot 6: White Mottled Fissures (100%)
Slot 10: White Inverted Brawl (100%)


This lion has 3 markings hidden on the following slots:
11, 13, 15
Genetics Black Dark Solid Special
Eyes Blue
Mane Type Thick
Mane Color Celestial
Mutation Primal
Marking Slots 10

OFFER

Cub 1
Humble (good)
PRIMAL FANGS

Normal opacity


Full opacity



Base Rust (Red Skin)
Slot 1: Gold Cheetah Heavy (53%)
Slot 2: White Ringed (42%)
Slot 6: Noctis Paw Carving (100%)
Slot 8: Feline 4 Elysian (19%)
Genetics Red Medium Countershaded Common
Eyes Crimson
Mane Type Barbary
Mane Color Astral
Mutation Primal Fangs
Marking Slots 10
700sb
buy me

Foldie
Warm (kind)

Normal opacity


Full opacity



Base Silver (Marbled Skin)
Slot 3: Under Golden 5 (68%)
Slot 5: Ardor Inverted Brindle (59%)
Slot 7: White Mottled Fissures (99%)
Genetics Black Medium Solid Common
Eyes Black
Mane Type Normal
Mane Color Rosy Brown
Mutation Folded Ears
Marking Slots 10

1100sb
buy me


COMMON

Pace
Trusting (good)

Normal opacity


Full opacity



Base Saffron (Tawny Skin)
Slot 1: Bloodbourne Siamese (67%)
Slot 2: Noctis Cheetah Heavy (59%)
Slot 8: Onyx Siamese (30%)
Slot 9: Vitiligo 4 (12%)
Slot 10: Vitiligo 3 (25%)
Genetics Golden Medium Countershaded Common
Eyes Blue
Mane Type Normal
Mane Color Onyx
Mutation None
Marking Slots 10

200sb
buy me

Indri
Warm (kind)

Normal opacity


Full opacity



Base Jacinthe (Fallow Skin)
Slot 3: White Strokes (70%)
Slot 4: Blazing Coat (56%)
Slot 5: Ivory Lace (100%)
Slot 8: Dark Brown Cheetah Royal (95%)
Slot 10: Ivory Bottom (44%)
Genetics Golden Dark Countershaded Common
Eyes Green
Mane Type Normal
Mane Color Fossil
Mutation None
Marking Slots 10

300sb
buy me

Kaser
Loud(snarky)

Normal opacity


Full opacity



Base Sorrel (Pink Skin)
Slot 2: White Belly (40%)
Slot 3: Feline 6 Ebony (88%)
Slot 10: White Tip Toe (55%)

This lion has 2 markings hidden on the following slots: 11, 12
Genetics Red Light Countershaded Common Eyes Blue
Mane Type Heavy
Mane Color Cloudburst
Mutation None
Marking Slots 10

150sb
buy me
K- cub 1
Stubborn (snarky)

Normal opacity


Full opacity



Base Sterling (Gray Skin)
Slot 1: Cherry Reverse Vitiligo Mash (21%)
Slot 3: Feline 7 Ebony (55%)
Slot 9: White Underfur (21%)
Slot 10: White Inverted Brawl (72%)

This lion has 3 markings hidden on the following slots:
11, 14, 15
Genetics Black Medium Countershaded Common
Eyes Blue
Mane Type Thick
Mane Color Celestial
Mutation None
Marking Slots 10

100sb
buy me

K- cub2
Vain (snarky)

Normal opacity


Full opacity



Base Steele (Gray Skin)
Slot 1: Cherry Reverse Vitiligo Mash (13%)
Slot 2: Fiery Undercover (21%)
Slot 3: Feline 7 Ebony (41%)
Slot 5: Fiery Belly (50%)

This lion has 2 markings hidden on the following slots: 14, 15
Genetics Black Medium Countershaded Common
Eyes Sinoper
Mane Type Normal
Mane Color Sidereal
Mutation None
Marking Slots 10

200sb
buy me


D-2
Humerous (neutral)

Normal opacity


full opacity



Base Zarin (Marbled Skin)
Slot 1: Quartz Belly (41%)
Slot 2: Chatoyant Feline (34%)
Slot 5: Brown Brindle (28%)
Slot 8: Bone Undercover (17%)
Slot 9: Feline 7 Auburn (18%)
Slot 10: Bone Luster (48%)
Genetics Golden Medium Solid Common
Eyes Ice
Mane Type Thick
Mane Color Sienna
Mutation None
Marking Slots 10

100sb
This lion is nursing! I will set up a trade once she is old enough.

D-1
Modest (neutral)

Normal opacity


Full opacity



Base Silver (White Skin)
Slot 2: Dark Brown Shroud (53%)
Slot 3: Chatoyant Margay (82%)
Slot 4: White Eyebrows (45%)
Slot 6: Chocolate Wavelet (52%)
Slot 7: Dark Brown Chest (40%)
Slot 9: Feline 7 Auburn (34%)
Slot 10: Bone Luster (51%)
Genetics Black Medium Solid Common
Eyes Mist
Mane Type Thick
Mane Color Auburn
Mutation None
Marking Slots 10

100sb
This lion is still nursing! I will set up a trade when shes old enough.

Opal
Emotional (kind)

Normal opacity


Full opacity



Base Sterling (Gray Skin)
Slot 1: Cherry Reverse Vitiligo Mash (88%)
Slot 7: Blue Ticked (53%)
Slot 8: Maofelis Onyx (79%)

This lion has 1 marking hidden on the following slot: 11
Genetics Black Medium Countershaded Common
Eyes Yellow
Mane Type Regent
Mane Color Angelic
Mutation None
Marking Slots 10

300sb
buy me


D-3
Laidback (neutral)

Normal opacity


Full opacity



Base Isabel (White Skin)
Slot 1: Quartz Belly (72%)
Slot 2: Chatoyant Feline (64%)
Slot 3: Chatoyant Margay (70%)
Genetics Black Light Solid Common
Eyes Ice
Mane Type Crested
Mane Color Ice
Mutation None
Marking Slots 10

200sb
This lion is still nursing! I will set up a trade when she is old enough

D-5
Lazy (snarky)

Normal + full opacity



Base Silver Gray (Black Skin)
Slot 2: Steele Shroud (78%)
Genetics Black Light Countershaded Common
Eyes Aqua
Mane Type Crested
Mane Color Auburn
Mutation None
Marking Slots 10

100sb
This lion is still nursing! I will set up a trade once she is old enough.

Rose
Evasive (neutral)
ROSETTE

Normal opacity


Full opacity



Base Silver (Dark Brown Skin)
Slot 1: Henna Low Flow (77%)
Slot 3: Frostbitten Coat (22%)
Slot 4: Frostbitten Dapple (31%)
Slot 6: Ginger Rosette (83%)
Slot 7: Onyx Cheetah Royal (40%)
Slot 9: Blue Sable (20%)
Slot 10: White Unders (45%)
Genetics Black Medium Solid Common
Eyes Mist
Mane Type Scarce
Mane Color Rosy Brown
Mutation None
Marking Slots 10

2gb OR 2000 SB
This lion is still nursing! I will set up a trade when shes old enough.

D-6
Needy (snarky)

Normal opacity


Full opacity



Base Cream Darker (White Skin)
Slot 3: Aufeis Maofelis (70%)
Slot 7: White Inverted Quagga (2%)
Slot 9: White Unders (44%)
Genetics Cream Medium Solid Common
Eyes Amethyst
Mane Type Barbary
Mane Color Penumbra
Mutation None
Marking Slots 10

100sb
This lion is still nursing! I will set up a trade when she is old enough.

Elysian
Sinister (evil)
ELYSIAN

Normal opacity


Full opacity



Base Caramel (Brown Skin)
Slot 1: Hyena Stripes Scarce Black (29%)
Slot 2: Darken Scoria (11%)
Slot 7: White Inverted Quagga (8%)
Slot 10: Feline 7 Elysian (30%)
Genetics Cream Dark Solid Common
Eyes White
Mane Type Thick
Mane Color Penumbra
Mutation None
Marking Slots 10

400sb
This lion is still nursing! I will set up a trade once she is old enough

Cub
Gracious (good)
ELYSIAN

Normal opacity


Full opacity



Base Rust (Dark Brown Skin)
Slot 1: White Ends (66%)
Slot 7: White Mottled Fissures (57%)
Slot 8: Feline 4 Elysian (10%)

This lion has 1 marking hidden on the following slot: 11
Genetics Red Medium Countershaded Common
Eyes Blue
Mane Type Scarce
Mane Color Astral
Mutation None
Marking Slots 10

100sb
buy me

Curry
Wary (kind)

Normal opacity


Full opacity



Base Vandal (Dark Brown Skin)
Slot 1: Steele Shroud (34%)
Slot 3: Leg Spotting Strong Onyx (12%)
Slot 7: Noctis Points (65%)
Slot 8: Blue Ringed (65%)
Slot 9: Onyx Rugged Face (48%)
Slot 10: White Luster (88%)
Genetics Black Dark Countershaded Common
Eyes Peach
Mane Type Blade
Mane Color Nuummite
Mutation None
Marking Slots 10

300sb
buy me

Cute
Calm (kind)
ELYSIAN

Normal opacity


Full opacity



Base Pewter (Gray Skin)
Slot 1: Sunset Lace (47%)
Slot 2: Ardor Shepherd (47%)
Slot 4: Onyx Hair Band (44%)
Slot 6: Hyena Spots Scarce White (31%)
Slot 7: Feline 7 Elysian (41%)
Genetics Black Dark Countershaded Common
Eyes Brown
Mane Type Normal
Mane Color Mongoose
Mutation None
Marking Slots 10

200sb
buy me



UNCOMMON

Keep? (Not really)
Harsh (evil)

Normal opacity


Full opacity



Base Maltese (Dark Brown Skin)
Slot 1: White Low Flow (46%)
Slot 3: Marigold Undersides (74%)
Slot 6: Frostbitten Inverted Quagga (24%)
Slot 9: Blue Sable (15%)
Slot 10: White Unders (59%)
Genetics Black Medium Countershaded Uncommon
Eyes Aqua
Mane Type Thick
Mane Color Light Cream
Mutation None
Marking Slots 10

300sb
This lion is still nursing! I will make a trade when she is old enough.

Rhubarb
Romantic(good)

Normal opacity


Full opacity



Base Rhubarb (Dudley Skin)
Slot 3: Feline 6 Ebony (24%)

This lion has 2 markings hidden on the following slots: 11, 12
Genetics Red Medium Countershaded Uncommon
Eyes Blue
Mane Type Wavy
Mane Color Astral
Mutation None
Marking Slots 10

600sb
buy me

Arima
Sinister(evil)
DARK COTTON CANDY??

Normal opacity


Full opacity



Base Rhubarb (Dudley Skin)
Slot 1: Cherry Reverse Vitiligo Mash (70%)
Slot 2: Blue Reverse Vitiligo Mash (44%)
Slot 5: Vitiligo 5 (60%)
Genetics Red Medium Countershaded Uncommon
Eyes Dawn
Mane Type Royal
Mane Color Orchid
Mutation None
Marking Slots 10
300sb
buy me



RARE

D-4
Evasive (neutral)

Normal opacity


Full opacity



Base Chartreux (White Skin)
Slot 4: White Eyebrows (48%)
Slot 7: Dark Brown Chest (55%)
Slot 8: Bone Undercover (4%)
Slot 10: Bone Luster (48%)
Genetics Black Light Countershaded Rare
Eyes Peach
Mane Type Crested
Mane Color Cream Darker
MutationNone
Marking Slots 10

250sb
This lion is still nursing! I will set up a trade once she is old enough.

Teardrop
Harsh(evil)

Normal opacity


Full opacity



Base Teardrop (Pink Skin)
Slot 2: Unholy Brindle (51%)
Slot 3: Onyx Quagga (87%)
Slot 7: Ivory Lace (58%)
Slot 9: Darken Black (59%)
Genetics Cream Light Solid Rare
Eyes Celestite
Mane Type Normal
Mane Color Astral
Mutation None
Marking Slots 10

300sb
buy me

Goridhe
Vain (snarky)

Normal opacity


Full opacity



Base Goridhe (Tawny Skin)
Slot 3: Guardian Inverted Quagga (17%)
Slot 4: Black Puma (50%)
Slot 5: Under White 7 (28%)
Slot 8: Black Vesture (41%)
Genetics Golden Medium Countershaded Rare
Eyes Brown
Mane Type Thick
Mane Color Rough Ruby
Mutation None
Marking Slots 10

700sb
buy me

Udara
Romantic (good)

Normal opacity


Full opacity



Base Udara (Dudley Skin)
Slot 2: Ardor Shepherd (63%)
Slot 4: Blazing Coat (54%)
Slot 5: Ivory Lace (100%)
Slot 6: Clay Zebra (73%)
Slot 7: Ardor Feline (79%)
Slot 8: Dark Brown Cheetah Royal (94%)
Slot 10: Ivory Bottom (48%)
Genetics Golden Dark Solid Rare
Eyes Green
Mane Type Scarce
Mane Color Fossil
Mutation None
Marking Slots 10

400sb
buy me


Kitty
Romantic (good)
ELYSIAN

Normal opacity


Full opacity



Base Prune (Red Skin)
Slot 2: White Belly (56%)
Slot 3: Hyena Blots Scarce Noctis (83%)
Slot 4: Cream Shimmer (7%)
Slot 6: Feline 8 Ebony (91%)
Slot 7: Feline 7 Onyx (52%)
Slot 8: Feline 4 Elysian (18%)
Slot 9: Kimanjano Maofelis (73%)
Slot 10: Noctis Brindle (57%)


This lion has 2 markings hidden on the following slots: 11, 12
Genetics Red Dark Countershaded Rare
Eyes Blue
Mane Type Barbary
Mane Color Cloudburst
Mutation None
Marking Slots 10

500sb
buy me

html layout by honey (#32043). do not remove credit.

crow pixels by I-crows-I on deviantart.





Edited on 05/08/20 @ 23:34:36 by Roxas [Smilus King] (#115507)