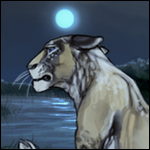 🌸 Flareon 🌸

(#17896)



King of the Jungle


View Forum Posts




Posted on
2014-06-10 07:30:29
In response to some uncertainty and 'is this allowed' on the new rule, I've constructed an FAQ that will hopefully answer any questions you may have!


Q. With the new rule change, am I allowed to have [Den Clearout] in my name?
A. I am afraid you are not, as this is still advertising a sale/giveaway. :(
Q. Am I allowed to advertise my stud in my name, such as [Slate stud]?
A. Unfortunately, no, as this is still advertisement. Regardless of how handsome your boy is, you'll have to advertise him in sales/forums!
Q. Am I allowed to advertise my Roleplay/Idea Suggestion/Contest topic in my name?
A. In the case of roleplay advertisement in name, that is not allowed as we do have a roleplay chat for advertisement. :) Idea Suggestion advertisement in your name is also more than welcome! However, contests are considered sales and, as such, are not allowed in your name. This includes both giveaways as well as raffles.
Q. Well, sales aren't allowed... What about [Accepting Art Commissions] or something art commission-related?
A. Unfortunately, this too is disallowed for the same reasons as all other types of sales. While not currency or items or lions, it is all the same a type of transaction and thus not allowed.
Q. Can I have [GB for trade], [Selling GB], [Buying Decors] or anything like that in my name?
A. No, as this is in violation of the rules. Whether you are buying, selling, or trading, this is still now allowed in names. It is considered advertisement all the same, regardless of what you're selling/buying/trading. :)
Q. What about families or clubs? Can I still have those in my name?
A. You are more than welcome to keep those in your name! This rule has changed nothing in terms of showing your club/family allegiance(s). :)
Q. Well... If I don't chat in chat, can I still advertise in my name?
A. Rules are not written for just one group of people or one person - rules are one size fits all. So even if you don't chat in chat, you're still not allowed to advertise in your name. So please keep your name just as rule-abiding as anyone else's! :)
Q. If I can't advertise these things in my name, where am I supposed to advertise them? :(
A. I can understand your frustration but we have a plethora of available options!

If you're wanting to buy or sell items, lions, or currency swap (GB>SB, SB>GB) then you can use our Stockpile forum. If you're wanting to advertise or search for a stud, our Stud forum is a very good idea! Giving away items/lions/currency? You can stash that in our Stockpile as well. Contests belong in our Contest forum, same as raffles. :)

And for all of the above, you can advertise them in our 'Sales' chat channel! Everyone who frequents that chat is looking for/selling items/lions/currency as well so there's a good chance you'll get a bite there! In the event you're wanting to advertise a roleplay, we do have a 'Roleplay' chat channel as well.





Edited on 10/06/14 by Flareon (#17896)