Hello! We have a "streamlining Lioden" update for you today with a few handy tweaks and fixes to certain things.
Inbox Notifications
Notifications for inboxes have now been paginated, which means if you end up with 100s of notifications the page won't lag out as it will be narrowed down to 50 per page. This should make management of your notifications easier, too!

Shrike Implosion
The infamous and ever popular Shrike encounter has now been moved into a rarer tier, to help keep you from drowning in shrike feathers.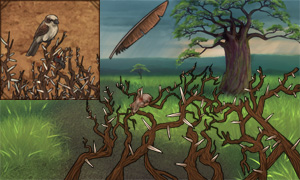 Stud Racing
Stud Racing should now become a thing of the past, as lionesses will now only be able to have one stud request at a time. This should end the practice whereby a user would send multiple stud requests out for the same lioness and just breed with whoever was the fastest to respond.
Suggestion.
Heritage Names
It looked like there was a bug where updating a lioness' name wouldn't update her heritage records. This should now be fixed - so if you just rename her (and then rename her back to what you wanted her to), her heritage records should update accordingly.
Securing and Early Retiring Lionesses
As inspired by this
suggestion
, retiring lions early is now protected under the 'Secure Lion' option. If a lion is secured, the early retirement button will no longer appear and they won't be able to be early retired until they are unsecured.
Dove Feast
Dove Feasts are now limited to 50 uses per day per account. These will reset on rollover, or retiring your adult lion.

Feed All, Play All
We recently made an adjustment to the warning in your dens about the number of lions that may leave soon due to mood and hunger. Previously it would include pregnant lionesses and cubs (which will not run away). This number did not match that in the reminder notification about lions that would run away the next day.
Due to this adjustment, using the Feed All tool would not always reduce the number of lions "that may leave soon", as some were cubs and pregnant.
To account for this, the Feed All tool has been updated to better prioritize feeding those lions that will actually run away due to hunger.
Adolescent Patrolling
As adolescent males tag along with submales when patrolling, it was decided that they should have the same patrol cooldowns the adult males they patrol with get applied, to prevent users from sending the same adolescent across accounts to patrol indefinitely. Nothing should really change for most users here.

Mane Shape Genetics
Based on the last poll, and huge community feedback, we've decided to add some more complex genetics to mane passing system.
How it works:
Usually it's a 50/50 chance for mom or dad for offspring to inherit their mane. Then, when the mane passes, the genetics would tigger, like eyes do - there's a high chance of actual mane passing, but there's a small chance the mane would "fail" into a similar shape. We won't reveal exactly which mane fails into what so you guys can enjoy the surprise, with event manes having the biggest chance of successful pass.
Ochre Saltlick will work the usual way, of course, and will overwrite any genetics.
Example:
Mom is Katanga, dad is Crested. During breeding, the cub has inherited Crested genetics, however it failed into Regent. The other two cubs from the litter managed to succeed and have Crested mane!

Special:
With mane genetics come special manes. We're introducing Royal mane shape which can be only obtained via breeding certain manes together (and it can pass to other cubs of course). We won't reveal which ones, just like with combo bases, we hope you guys will discover that on your own! Obviously the mane shape is a good clue to start with! You can check it out in wardrobe!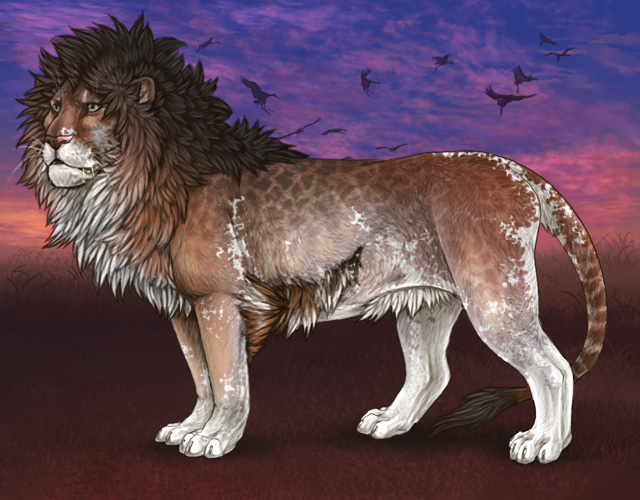 Most muties should work, although Poly and Foldie are missing - they should be updated fairly soon!
All decors should work fine but if you notice anything missing, don't hesitate to report to Art Bugs, we'll gladly tackle some next week!
We're happy to say this might not be the only mane introduced this way, for future updates


Shad has updated avatar tags in Misc. and February!
Raffle Lioness
Congrats Killakee Cat (#133360)! You have won the last raffle lady!
New lady with the Rwenzori BG is up for impressing in Special Lioness area in Explore or in NEWS section under News Post List!
Polls and dev notes
LINK
- New poll! Future combo bases - more specific combos or more variety combos?
To explain:
* New Specific Combos for example, Ice x Ebony bases would produce unique combo base, and it cannot come from any other mix.
* More Variety Combos - Just like now, Madgascar can be achieved from dozens of combinations, and future combo bases would work in same fashion.
Let us know what you think!