Lion .psd
Lioness .psd
Snarky .psd
With these, you can use our official templates to suggest bases (or markings, or anything else) with clarity and proper clipping. You can show off your base suggestion with and without lineart. Lineless version is great for me as it shows off how the base is made exactly. A few basic colour drop areas are also useful. This is an example of a good lineless version: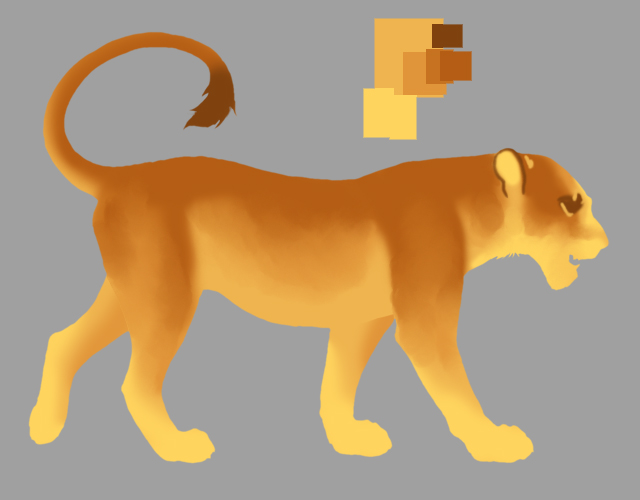 How do I use the .psd's?
Each .psd comes with a white base, clipped flat colour, a selection for tricky leg work that helps you draw within the lineart's details, and of course the lineart.
Using selection layer with selection tool is quite easy: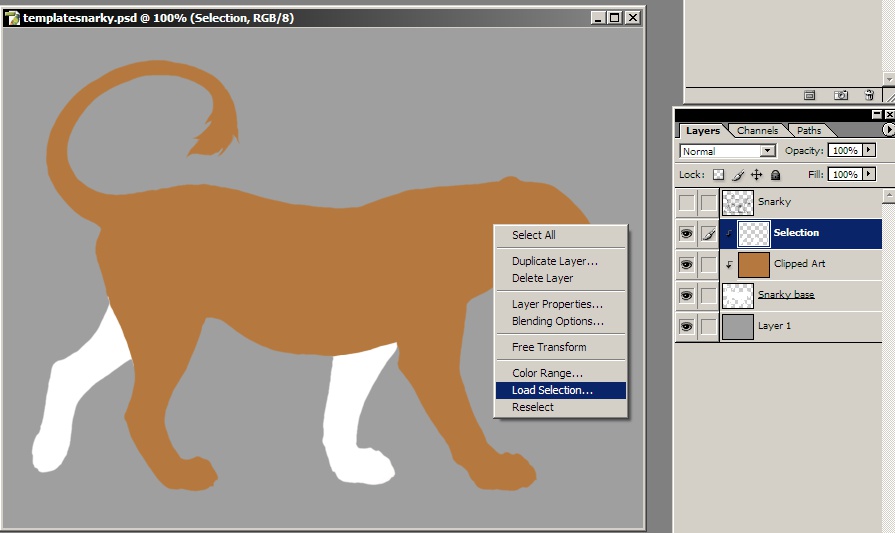 Click on the selection layer and right click on the image. You will see an option "Load Selection". Click that and just hit enter when it prompts you how. It should default to Alpha Selection which is basically the program selecting the existing visible pixels of that layer.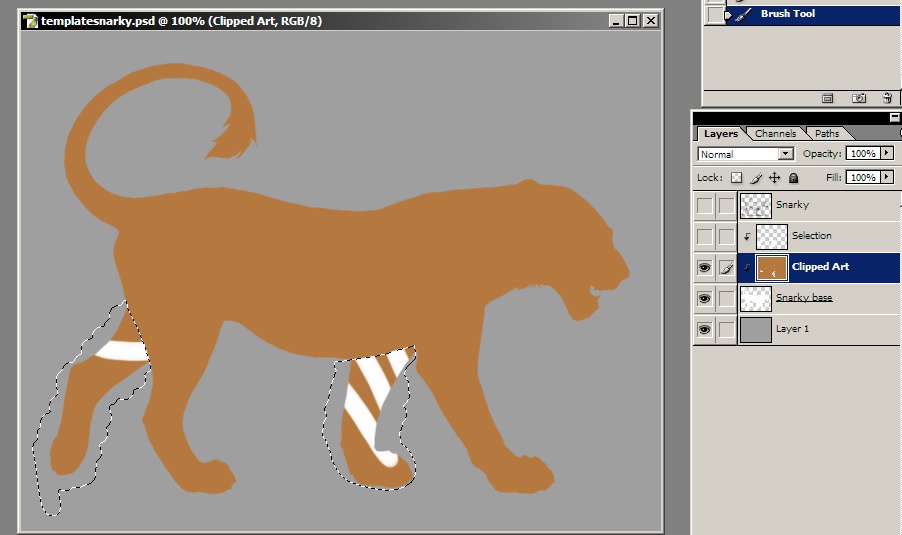 As you can see, the selection is now separating the legs in the back. When you go to another layer, new one or the flat colour, and draw inside it, your art will be only drawn within the selection. This makes all the hassle of staying inside the lines to not cross onto belly much easier!
With the lioness .psd it's a bit more tricky because of her belly and elbows - you can just reverse a lot to cover the whole thing properly.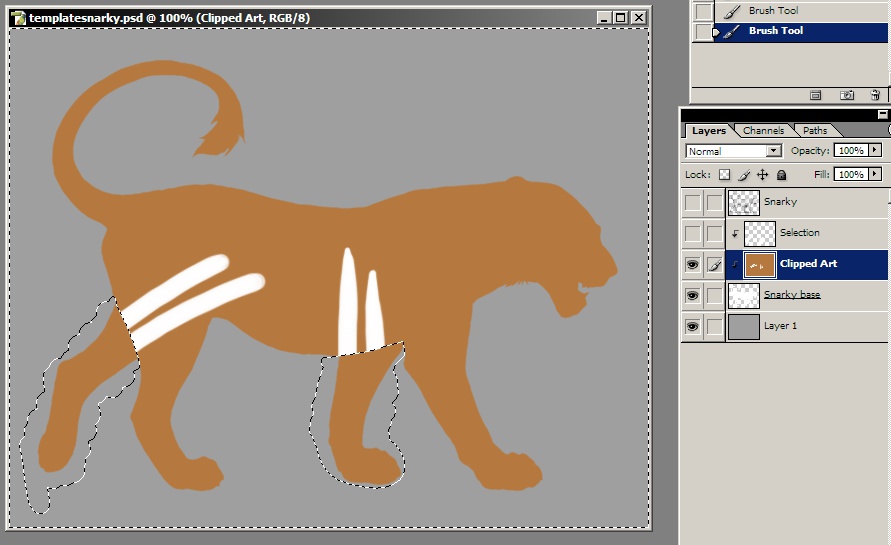 When you right click with selection tool on the picture, there will be an option to "Select inverse". Now you inverted the selection and can draw on the front area of the lion, like belly and legs in the front, and not creep onto the legs in the back. Easy!