I just had this encounter.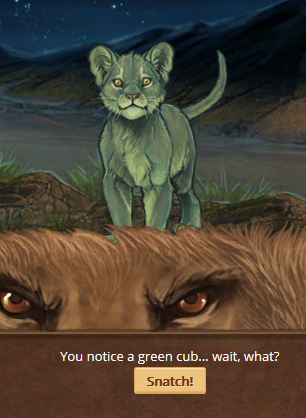 Which ended with

BUT WHAT IS THIS?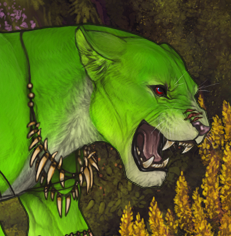 Shed, the conspiracy bringer!
What does lioden not want us to know? Are green lions being held in area 420, so they don't contact us?
Interviews with my green lioness Shed have proven inconclusive so far.
Are green lions from outer space? A government experiment by crossbreeding green snakes with lions?
Prepare your tinfoil hats...