This is a tiny request but it's been driving me crazy ever since I noticed it.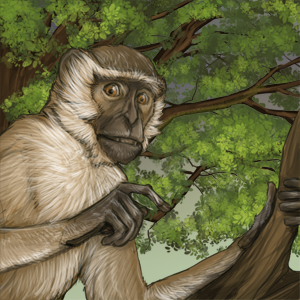 I always thought the monkey in the Giving Tree art was holding a twig, or maybe a stick insect between finger and thumb. It was only looking more closely that I realised it's caused by a tangent between the monkey's fingers and a branch in the background. Now every time I look at the image it leaps out at me.
Could the artwork possibly be tweaked to fix the tangent / clarify the pose? Even adjusting the colouring to push the branch further into the background might do it.
Here are a couple of quick and dirty adjustments to show you what I mean:
Fingers extended to break the tangent.
Branch colours adjusted to recede.
Both adjustments.
It's a tiny thing, but I'm sure others have noticed it and it would only take a minute to fix.

Thanks for considering it!
testimonial: