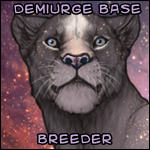 lily the lily

(#177850)



Punk


View Forum Posts




Posted on
2020-04-02 06:47:57
Okay so I was looking through some lion information when i happened to stumble upon the Asiatic lion. So first of all, lets get this straight, it is still a lion with some noticeable differences. Number one, the males have a smaller, less developed mane. Number two, they live in packs of separate genders, and only come together for a few days to mate. Also, Asiatic lions do not roam wild in Asia, but live on a certain preserve in Asia.
The Asiatic lion is a Panthera leo leo population in India. Its range is restricted to the Gir National Park and environs in the Indian state of Gujarat. So basically, that means there are only lions in a small part of India. In August 2017, surveyors estimated that about 650 lions live there.
Some visible differences between the Asiatic lion and regular lions are a smaller, less developed mane, a larger tail tuft and a prominent fold of skin on the abdomen, along with being smaller in size.
So what exactly am i proposing?
I've gotten off track! I should have stated this at the beginning. So I am proposing a kind of mane type, a Asiatic lion wispy mane. I know that some of you are screaming right now " What do you mean! " My thought is that it would be a little bit like a tsavo mane with but a little bit larger.
As for mane design, I would think it would be larger than tsavo, but not as large as some of the other manes. It would also include a very large, puffy tail tip. It's mane would also not be as puffy as any of the other manes and would be sparser than most other manes.
Feel free to tell me suggestions and please, explain to me ( if you click no ) why you didn't like this idea.