I have a beautiful Leonid stud available, Seyahr.
He was the first Leonid with Arid eyes, now one of two;
he is also the only Leonid Croupe king in-game!
He is gen 4 with 1431 stats.
The fee is currently set at 400

or 1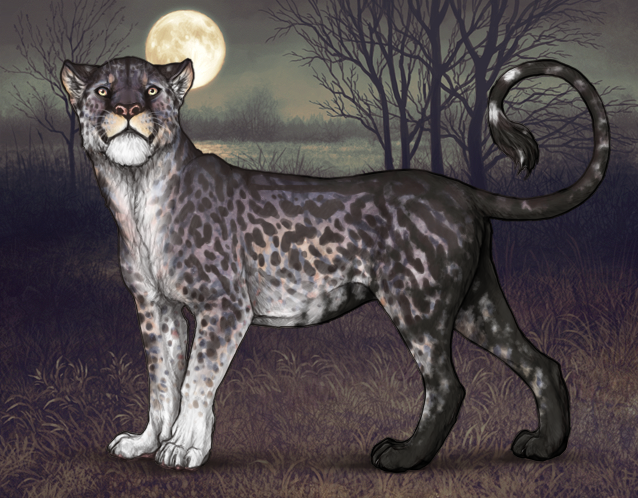 The picture will take you to his page!

Appearance
Base (Skin): Leonid (Butterfly)
Genetics: Black Medium Countershaded Special
Eyes: Arid
Mane Type: Diabolic
Mane Color: Angelic
Mutation: Patches (Croupe)

Markings
Slot 1: Immolation Coat (10%)
Slot 2: Sunset Siamese (48%)
Slot 3: Feline 3 Ebony (23%)
Slot 4: Cherry Reverse Vitiligo Mash (50%)
Slot 5: Sunrise Feline Unders (100%)
Slot 7: White Hyena Unders (13%)
Slot 8: White Panther (100%)
Slot 9: Feline 9 Elysian (100%)
Slot 10: White Cobweb (8%)
Slot 11: Noctis Cheetah Royal (100%)
Slot 12: White Inverted Cheetah (100%)
Slot 13: Frostbitten Dapple (15%)


Slots
12/15
Updated every day at roughly 12:00pm Lioden time.


Rules

• He is VLF friendly
• VLF needs to be revealed
•

is required for <15%
• If

is used for 15% and above you get 3 refunded studdings!
• I will give any lioness 50 tries before asking for some help
• I do not wish to participate in stud racing


Alternate Payment

I accept items as payment!
Here is a list of things that I am currently accepting.
However feel free to message me to ask about other items, as well!

Currency exchange rate
1200

= 1


Hover over the item to check what I value them at.











Traditional Studding

If I am out of slots for the week, I also offer traditional studding!
Due to lack of space I will accept 3 traditional slots every 3 days.
I will supply the nesting material & keep your lioness fed/happy.
The cost is 500

or 1


Please make sure that you read the rules as they apply the same.

Slot 1: [OPEN]
Slot 2: [OPEN]
Slot 3: [OPEN]

PM me for more details!