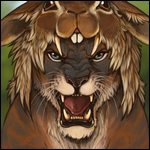 Scout the Arsonist

(#158691)



Lone Wanderer


View Forum Posts




Posted on
2020-10-05 07:48:03
I want some overall pointers, critique, and maybe even ideas and characters to add on my story idea!

It starts in a land where mythical creatures exist (think Onward). Every myth can turn into a human, and powers are mostly based on your soul's reflection rather than heredity. We focus on a faun character, named Aris. Her mom is a carefree warrior manticore named Kimani and her dad a stern father figure phoenix named Gianjo. Every equinox, all summer and winter creatures share equal power and celebrate all life. Summer solstice is when summer creatures give up their power and winter solstice is the same for winter creatures. Two deer rule over both summer and winter, the winter deer having a snow leopard friend named Haunani.

One human named Ernaline craves to have all the power of winter, so she kills the deer of winter and wears his skull on her head, turning her into a wendigo. She also captures Haunani with the help of her saber tooth tiger henchman, Shao. During the battle, Kimani tries to defend the deer of winter but dies in battle. Aris leaves her home after 3 years of training herself to battle and makes an adventure to Skullstar Mountain (part of the Mountain Trio), where she meets a Basilisk named Karma. From there, Karma leads her to The Cave of Skullmane Mountain that Ernaline dwells in.

When Aris arrives, Ernaline threatens Aris with death. Haunani leaps to Aris' defense and refuses to fight with Aris. While Haunani was captured, Shao fell in love with her because she showed him what love was and what it's like to be free, so he comes to her defense and goes against his wendigo owner. Angered by this, Ernaline grows into her final form and attacks all three. Aris defeats her by piercing the top of the skull, causing it to shatter and release the soul of the winter deer and Ernaline to lose her powers. She is then killed off with Shao throwing her off the mountain with a swipe of his claw.

In the end, Haunani takes the place as winter queen with Shao by her side, and Aris takes over the deer of summer's powers so that the deer of summer can go to heaven with her husband. In the sequel, Aris will get a husband and adopt a kid, Shao and Haunani will have cute cubs, and a new villain rises from the legend of Ernaline.