Community Update
As we mentioned before, aside from event news and the 2nd Friday of the month being focused on coding/art updates all at once, all other Fridays are centered around the community!




Official Lioden Raffle
LINK
- This is our Official Lioden Raffle. Everyone gets a chance to win a rare prize, plus something extra for any runner ups. These raffles have a very minimal ticket price, and there is a limit of 1 ticket per account to make it fair!

Good luck!
This raffle will automatically end on 2021-06-11 00:00:00.

Announcement Regarding July's Development Update
Usually, our development updates are done on the 2nd Friday of each month. As you all are used to this routine, we would like to inform everyone in advance that the
development update for July
will be taking place on
Thursday, 8th July, 2021
. Unless otherwise stated, all other updates will proceed as normal, including June's, which will be posted next week on the 11th!


Official Lioden Wiki Reminder
Many of you may be familiar with the official Lioden Wiki. This resource is linked at the top of each page, as well as within each monthly event's news post. The Lioden Wiki is a valuable resource filled with a variety of content to make your gameplay easier and to answer your everyday questions. From time to time, you may come across a page or bit of information that seems to be incorrect, out-of-date, or might be missing altogether! To ensure the Wiki is the best resource that it can be, the Wiki Team wanted to highlight the very handy "Report" option on every page (available on desktop and mobile).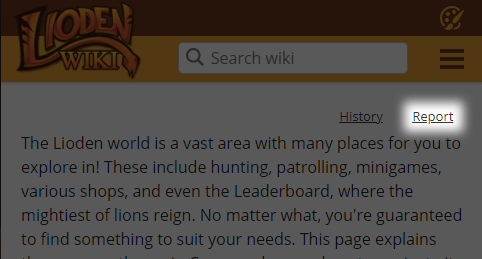 There is also a
"Contact Us"
link in the footer of every page.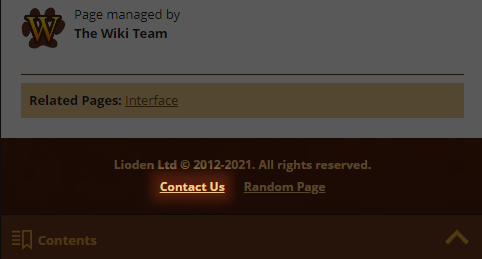 Either of these links will allow you to quickly and easily report any errors or issues you may come across, so that they can be updated as necessary. If you don't have an issue with any existing content, but you would like to make a suggestion, you can do this as well through both links!
Please keep in mind that any issues or suggestions for the Lioden Wiki
should not
be conducted through Lioden's Bug Board, Modbox, or Game Development forums. The Wiki Team diligently checks for reports on a daily basis and will be happy to tend to any incorrect or missing information as soon as possible! We hope that those of you who peruse the Wiki will take advantage of the "Report"/"Contact Us" options.
The Wiki Team extends a huge "thank you" to all players that utilise this resource and to those of you that have already made reports.


Raffle Lioness
Congrats
Lunna (#107500)
! You have won last week's Damu lady, woo!
A new Hoarfrost lady with
Blue Crackle (NEW!)
,
Blue Dorsal Line (NEW!)
,
Blue Margay (NEW!)
, and the twelfth Lake Tanganyika background is up for impressing in the
Special Lioness area linked here
!
Marking Note: Brown Dorsal Line is now possible to apply via RMAs/Total Shuffle!

Poll Results
- Lots of votes for more breed-only eye variety (and many of you who just want new eyeballs)! The results of this poll lead us to...
NEW POLL
- ...The next poll, where we'd like to ask what your preferred new breed-only Hetero eye colour set is! We have provided a mockup of potential Hetero eye colours below and within the poll. Please let us know your preference!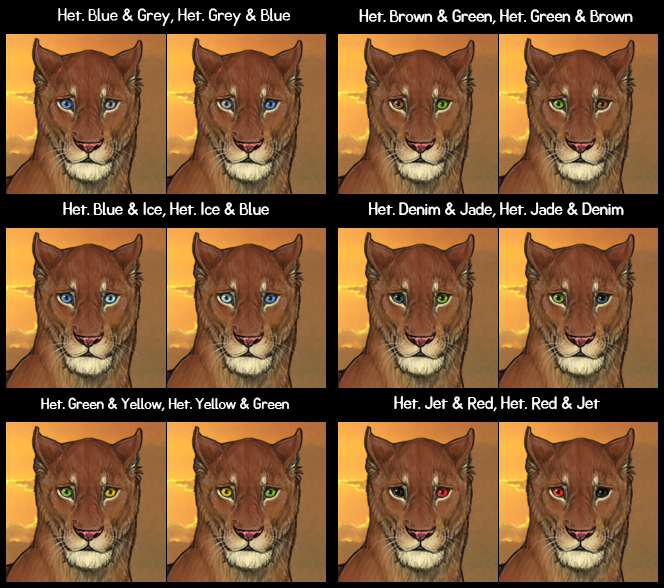 Next Development Update: June 11th!
Friday goofy doodle comic: