Community Update
As we mentioned before, aside from event news and the 2nd Friday of the month being focused on coding/art updates all at once, all other Fridays are centered around the community!




Official Lioden Raffle
LINK
- This is our official community update raffle. Everyone gets a chance to win a rare prize, plus something extra for any runner ups. These raffles have a very minimal ticket price, and there is a limit of 1 ticket per account to make it fair!

Good luck!
This raffle will automatically end on 2021-07-23 00:00:00.

Survey Results
Some of you were interested in seeing the results of the July event survey we published in
last week's Community Update
, and we're happy to share the feedback we've received!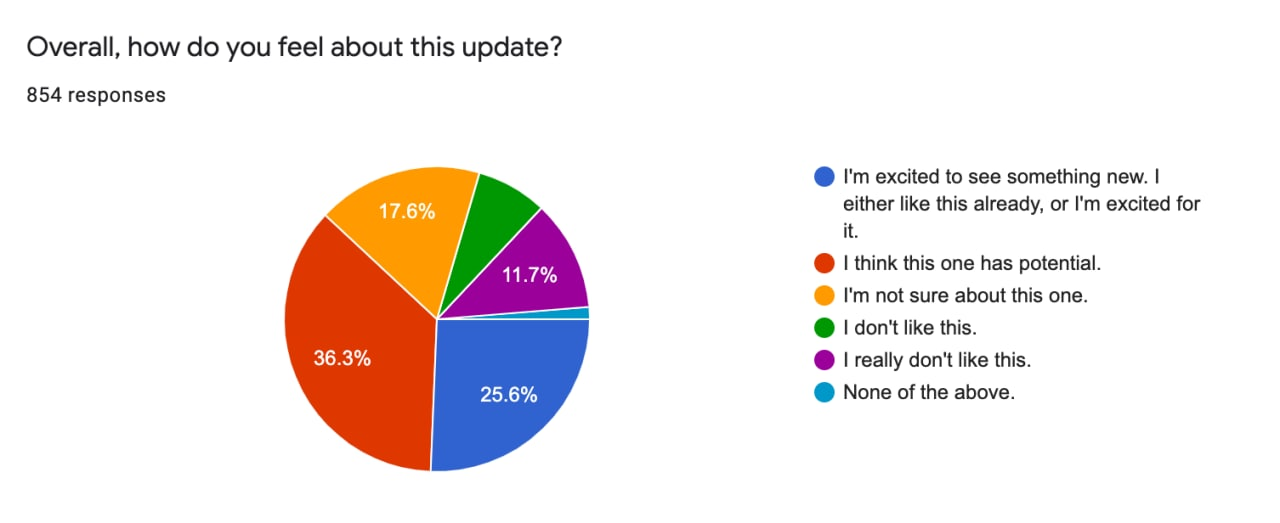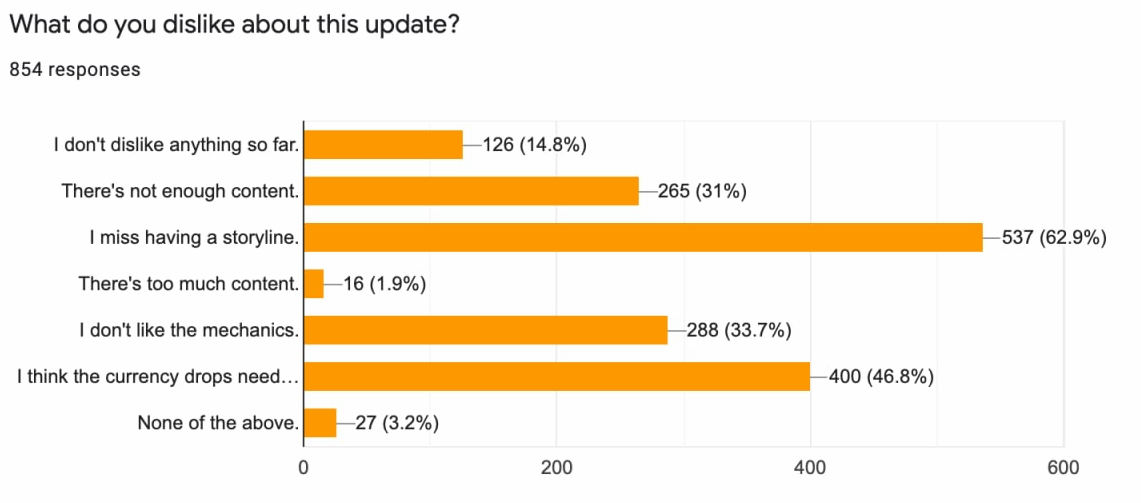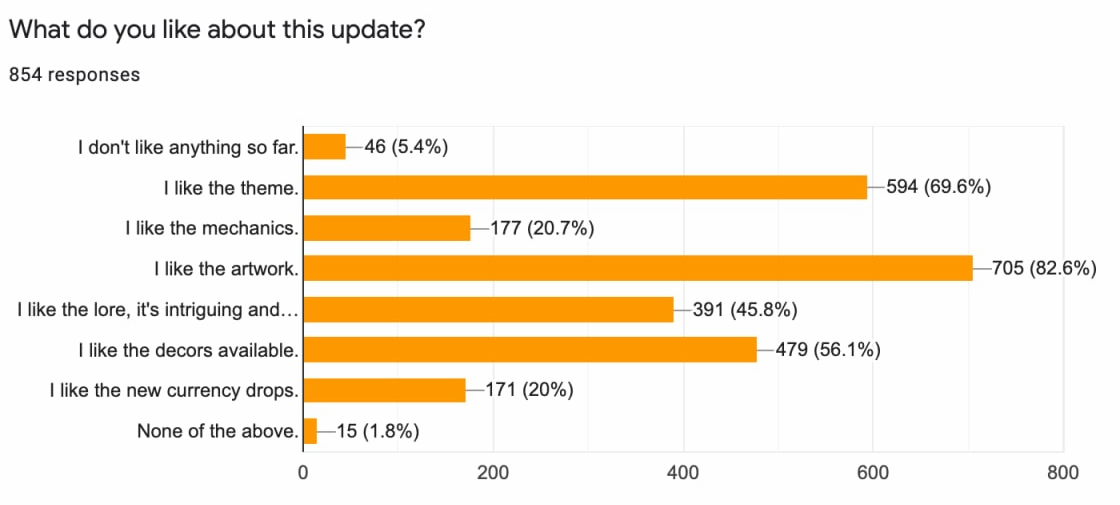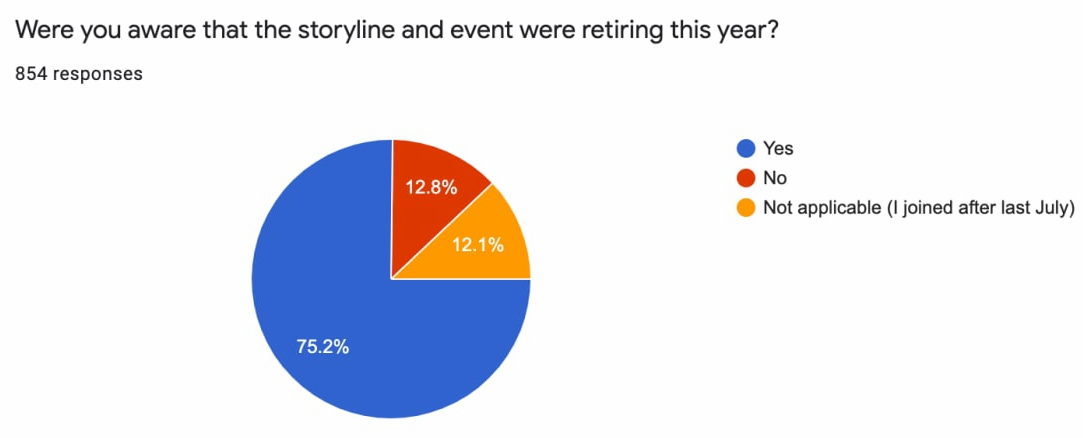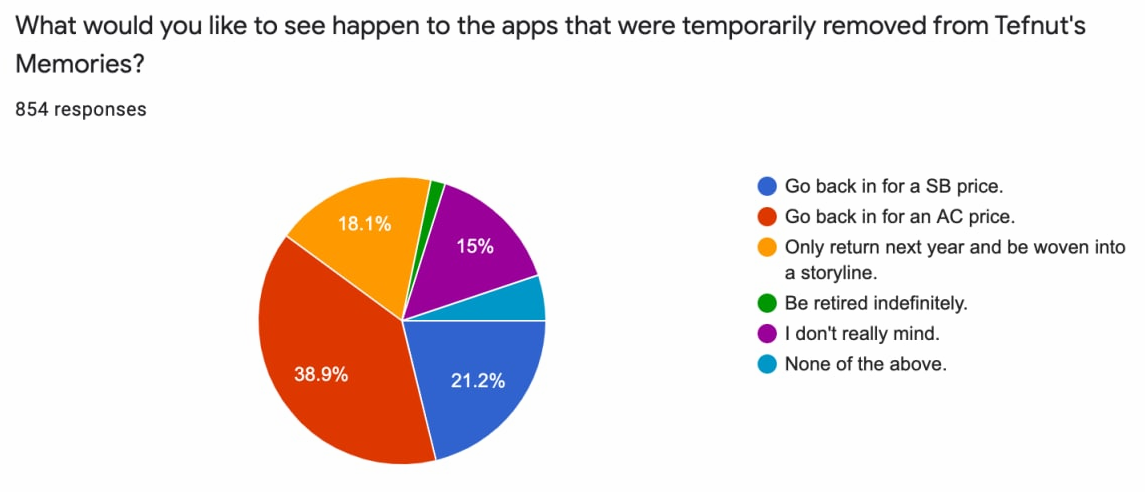 From the results shown above, we can see that launching without a storyline for July was unfortunate. We have always planned to have one, and it will be coming next year. We have decided to make a small link between the previous storyline and the new one after many of you have expressed that you're sad to see the old characters go. Whilst we won't be seeing the old characters again, there will be something that links them, so 'homage' will be paid. It was absolutely time for the previous July event to be retired. Rewriting the storyline wouldn't have erased how existing players felt about the characters from playing the storyline as it was, and it was just time for it to come to a close. This new event is still based on the existing celestial theme and does fit within the lore of the previous event. There is unfortunately not enough time for us to release the full storyline this year that will better explain things.
We think the storyline and coming expansion next year will really tie it all together and make it make sense. We're very sorry it's not ready now.
We really appreciate all of the useful feedback so many of you have given and will take this into account to make sure it delivers as well as possible next year!
* Per the feedback and survey results, the base, mane colour, and marking applicators are now available to purchase for Axion Cores within the Draco Demiurge Exchange.
* We have added in a 'Firefly to Silver Beetle' exchange tool within Tefnut's Memories. If you have Fireflies available on your account, you can exchange them for Silver Beetles at a rate of 1 Firefly to 5 Silver Beetles.

Raffle Lioness
Congrats
debris2 (#140481)
! You have won last week's Madagascar lady, woo!
A new Pulsar lady with
Stratosphere Undertone
,
White Indri (NEW!)
, and the fourteenth Lake Tanganyika background is up for impressing in the
Special Lioness area linked here
!
Marking Note: Clay Indri is now possible to apply via RMAs/Total Shuffle!

Tags!
Shad has added 36 new tags this month in the
Breeding
and
Event ➜ July
categories! Most older July tags have been relocated to the new
Retired
category.
Poll Results
- A poll was not published last week, so no results are in!
NEW POLL
- There are eight genetics categories that do not currently have a combo base. Which genetics category should we focus on for our next combo base?

Next Development Update: August 13th!
Friday goofy doodle comic: