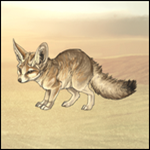 Before

(#25066)



Lone Wanderer


View Forum Posts




Posted on
2021-07-17 07:54:14
I've had this idea for a while(like, since the June Flood event was replaced with the Egypt one), but I decided not to post it originally since I figured new events wouldn't be on the table until after all the existing ones got storylines. But here we are in July with a theming adjustment and story replacement.

Basically: When the devs decide to introduce a new event (like the June Egypt event) or dramatically alter an existing event(like the July Celestial Family->Constellations/space), instead of removing the original event, rotate it with the new event.

Current problems that this could potentially solve:

1. As seen with the current July event, people don't like known characters being retired for good. Having them come back on a set rotation would mitigate bad feelings while still allowing new themes to pop up.

2. Some events have multiple themes and are getting overcrowded. That was one of the stated reasons July got changed in the first place, and I could see October following in its footsteps with how segregated the Rabies and the Heaven/Hell themes are. Being able to split these into events of their own without losing the other theme completely might make them feel less all-over-the-place.

3. The natural/fantasy split. As it is, the year is pretty natural-heavy until June, at which point it's fantasy-heavy for the rest of the year (minus August). Some players like natural events better, some like fantasy events better, and this would open up the opportunity to alternate the natural/fantasy focus every month.

4. Site artists/content creators wouldn't have to be stuck with the same group of themes year after year.

Potential Downsides:

1. Players may prefer one over the other and have to wait longer for their favorite. (It's still better than removing the old event entirely, though.)

2. Devs might feel pressure to make extra events every month, which is a lot of work, especially when there's so much in the plans for already-existing events. (But they don't have to.)

Alternate Implementations

- Have players choose which event they want to play at the beginning of the month rather than rotate them for everybody. This would require balancing unlocks, though, or making the events reskins of each other, which could stifle creativity.

EDIT: Made it sound less like staff needs to make 12 new events to fill out a yearly rotation.