WELCOME
(sorry the images are super big idk how to fix that ueueue)
Hi all!
My name is Ruggie and I'm taking commissions (queue the crowd going wild)
I do commissions for things like paypal, gift cards, nitro and OF COURSE currency onsite!
I do the 1 usd dollar -> 1 gb -> 1k sb thing but am also willing to accept:
LIONS
DECOR
APPLICANTS (PLEASE)
I DUNNO OFFER
My prices are in this image: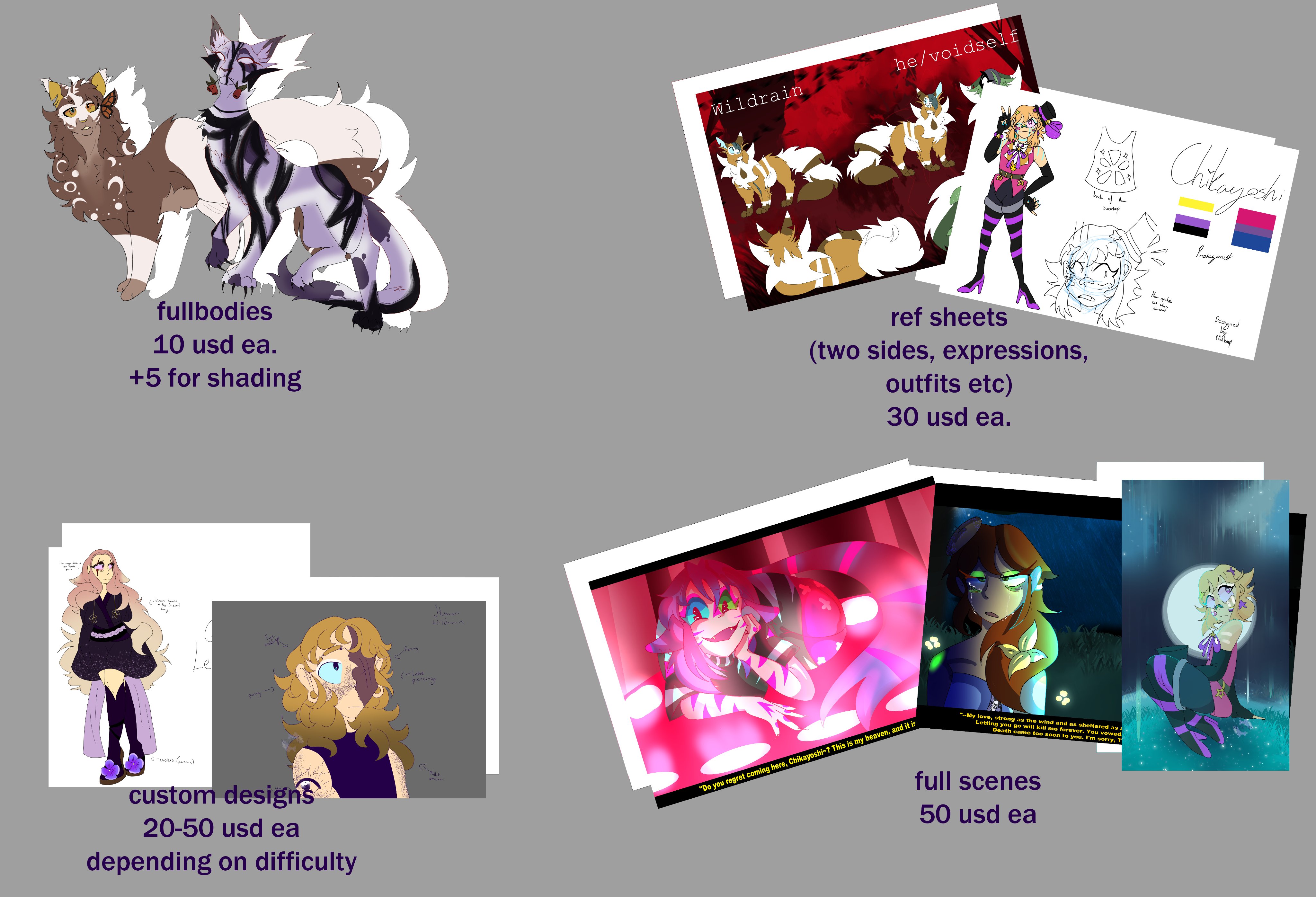 HOWEVER i can also do icons for 2gb/2 dollars and anything else is really just pwyw or offer :)
I CAN ALSO DO CUSTOM DECOR FOR 20GB EACH!
some examples:
ty~