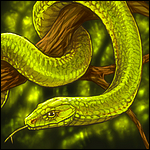 Logan

(#226814)





Incredible


View Forum Posts




Posted on
2022-01-11 10:03:41
I'm starting out as a colorbomb breeder, so I'm using this to keep track of how many colorbombs I get that fit my qualifications in order to be a colorbomb and be sold as one.

My qualifications:

-Must have at least five markings*
-Must be clean

*Less markings are okay if the cub is born with a mutation, unique base, or high stats (over 200+)

They do NOT have to look aesthetically pleasing. Green, purple, blue, etc, all in one is perfectly fine.

The ultimate goal would be a cub born with 10 unique, colorful markings.