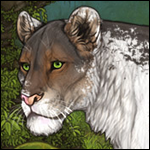 PiscestheFish

(#65128)



Renowned


View Forum Posts




Posted on
2022-01-14 21:22:24

Kindly return her to #65128 upon her 14th birthday.

Rules


Before the Journey


Waitlist
*Do check this to find out who the next person in line is to receive her*

Currently Staying with Clementine

If you would like to receive her please let me know on this thread! Once you do receive her, read what I have written in her bio before you send her to anyone else!

Have fun and thank you! This was inspired by this thread created by New Year, New Egg! Be sure to check out their traveling lioness as well!


Edited on 19/01/22 @ 10:29:35 by PiscestheFish (#65128)