In times past this pride was home to many lions, the title of king going from father to son for generations. The pride was strong, healthy, and had been granted favor by even the Celestial lions who watched over them all. During some time in his life, each king faced a test of some kind. And for generations each king,noble and selfless, passed the test. But there came a day when one king could not pass the test set before him.

With the death of King Assana the Wise his son, Assana, became king. But young Assana was not wise like his father before him, but selfish, motivated by greed and his own desires.
He had ruled the pride for only a short time when one day three strange lionesses showed up, begging for shelter and food.
Each was so pretty that even the sun and moon seemed to shrink back in shame at the sight of their beauty.
Assana agreed to let them stay and they promised his goodness would be rewarded, anything he wished except one thing.
He asked what that one thing was and they refused to tell him.
All they would say was that they'd stay for three days, then he had to promise to let them go.
The young king agreed.
But as those days flew by Assana became enchanted with them. They were beautiful, and seemed to posses a great wisdom.
His desire to keep them for his pride only grew. At midnight of the third day they announced their departure, and said they would give Assana the promised reward.
Thinking himself very clever he said the only reward he wanted was for them to stay in his pride.
As soon as he made his request a strong wind swept in, pulling his mane in every direction. His lionesses began to wail and shriek, only the three visitors seemed untouched .
They spoke in turns, telling him that the reward had been a test, but that because he'd broken his promise, and used his wish selfishly his reign over the pride was ended.

The lionesses, Alcyone, Merope, and Electra were daughters of the Celestial lions who guided the prides. With the permission of Alnitak, the king of the Celestial lions, they went out in search of a new heir.

After a year of searching they chose a young lion called Draco, who had the blood of Celestial lions in his veins. They also bestowed on him a new title, Alpha.
They hoped his Celestial heritage might make him less prone to the weaknesses of his mortal predecessors.
He returned to the pride, taking over what was left of Assana's lionesses and laying down new laws and systems within the pride.
Though Alcyone, Merope, and Electra were supposed to return to their home at this point, they were finding they enjoyed their mortal forms and the things that they could do in the mortal world.
So they defied their king and decided to stay in that world a little longer. But Alnitak was not a forgiving king. He cursed them to remain forever in their mortal forms, their powers barely half what they once were.
In vengeance the lionesses banded together with Draco and led the pride their way. They began to take over other territories rapidly, showing little mercy and allowing only the strongest to join them.
Instead of being a guardian pride as they had been before, they became a terror, a shadow spreading over the plains and swallowing everything in its path.
The chaos below sent even the Celestial lions into war, some siding with Draco and the cursed Celestial lionesses, others with Alnitak who wanted to destroy them.
After the end of a great fight between Draco's pride, and the Celestials who sided with him against King Alnitak and his warriors, the Celestials who had defied the king were sent to live trapped in mortal form.
But, even Alnitak could not withdraw all of their powers, and as they mixed with mortals some of the cubs inherited the powers of their Celestial ancestors.
Now Alnitak has turned a blind eye to the goings on in Draco's pride, doing his best to protect the innocent but unable to do much more.
By the time Alnitak would've been able to do something the Celestia's blood would be so mixed with that of the mortals that he'd have to destroy half the population to try to get rid of them all.

Ranks:
King/Alpha:
Alpha is a title given to kings during the reign of Draco. Not all king's will choose to use alpha as their title.

High Queen:
The rank given to the lioness the king chooses to be queen over the rest. She keeps this rank until her death or demotion.

Prince:
A title bestowed on all blood sons of the king and the heir, regardless of his parentage.

Princess:
A title bestowed on any daughter of the king unless he chooses for some reason to withhold it.

Lady/queen:
Both titles are given to a member of the King's harem, the title queen being more popular among the lionesses of better blood who prefer to refer to the lower ranking lionesses as 'Lady' so they don't forget their place.

Elder Lady/queen:
Any harem member who is no longer able or no longer wishes to perform her duties as queen/Lady or raise cubs.

Elder King:
The title of any retired king.





3 Pregnant Lionesses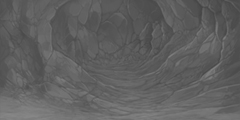 Empty Cave Slot
Prince Draco II's Clan Memberships
None Joined