This lion has 26 happy thoughts, 25 awkward thoughts, and 24 frivolous thoughts!


This account is home to a statter, Akatosh. To preserve his lifespan, this account will only every other week on THURSDAY! Thus, no stud requests, trades or messages will be seen unless it's the right THURSDAY. To reach me, please PM
#70050!
#Goals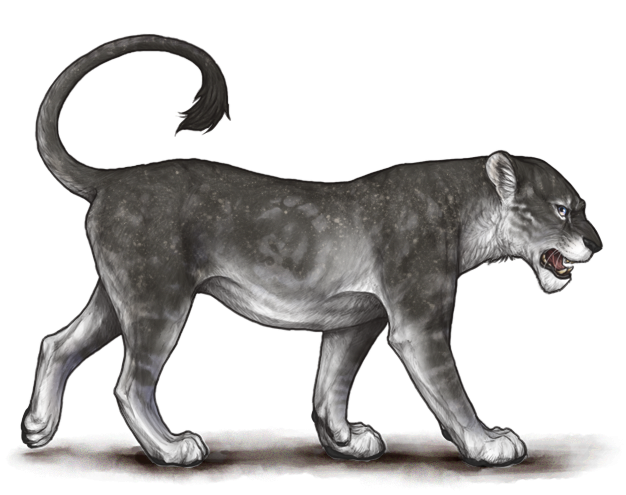 Clicky Clicky!
Pixel by Plumbeck on DA
Tag by me! yea!
Running pagedoll by arukanoda on DA
Animated pagedoll by Teelia on DA
CCS by Katie #106445
Hi yes I'm a damn meme, pleased to meet you
Yo, Aggy, you're a cool cat. ~Skelly
View | Aetherius |

LV
Stats
Name
Age
Status
No sub males!
LV
Stats
Name
Age
Status
8
149
! Dearest


G1 Leopon | Mott. R | CLEAN

12 years, 8 months old
n/a
n/a
, Lorkhan ,
Two Heads!!
n/a
4
485
, Talos ,
Eb REb EHR ESR Consort
5 years, 5 months old
1
341
. Stendarr
Nct NSR NHR Mtt Consort
4 years, 3 months old
1
85
→ Cub

4 months old
1
85
→ Cub

4 months old
1
93
→ Cub

4 months old
1
1076
.. Caretaker Reculer ..
BDC C4I2F7 Mi A
8 years, 6 months old
*
1
84
.. Caretaker Trainee ..
BDS C2L WIZ !
6 years, 2 months old
*
1
875
.. change Nurturing ..
BDC C2I3 XA EbO
13 years, 1 month old
1
462
.. KEEP F7S ...

7 years, 5 months old
1
48
.. L'Eraflure ..
Eb OCra+F8O
6 years, 6 months old
*
1
1301
→ Cub

4 months old
1
225
.. Wrathion ..

9 years, 9 months old
4
1146
... Ondoyer ...
Ce C1I1 Sg XA
10 years, 10 months old
*
7
728
... Rembrunir ...
BDC C3FS De !
8 years, 3 months old
5
323
... Vaincre ...
Ce I St RB
13 years, 7 months old
1
947
84746 Onduler ...
Ce C1 Sg XA
13 years, 2 months old
1
445
Aggy
Ebony C4F7 ST
6 years, 2 months old
1
1460
→ Cub

4 months old
1
1424
→ Cub

4 months old
1
369
Divine 4xCel Dawn Slate

6 years, 9 months old
1
824
DOUBLE UTERUS

7 years, 4 months old
1
67
Eb 3xCel eb

4 years, 8 months old
1
1391
→ Cub

2 months old
1
1562
→ Cub

2 months old
1
1405
→ Ebony 1.4k stats

2 months old
1
50
Ebony 3xCel s9 2xSt s7 sav

3 years old
1
1568
→ Cub

2 months old
1
1506
→ Cub

2 months old
1
1478
→ Elysian s9 Specks StM 4El

2 months old
1
60
Ebony 3xCel Stp s7 SavSlt Dawn

5 years old
1
27
Ebony 4xcel licrumb

2 years, 1 month old

7d

1
92
Ebony disappointment

5 years, 1 month old
1
146
Ebony F7Silv Cel WIZ SavSlt

5 years, 1 month old
1
149
Ely mane S9v9 stm BIZ WL

2 years, 6 months old
1
63
KEEP AMIR BABY

4 years, 1 month old
1
717
_ #1 C3 StM Dawn A ICE??

8 years, 8 months old
1
167
_ Eb 5x Cel V3


8,10

10 years, 3 months old
1
1572
→ Cub

1 month old
1
446
_ Ice 4x 2xCel F7O Dawn

7 years, 3 months old
1
475
_ Ice 4x 2xCel StM F7O Eb Dawn

5 years, 1 month old
1
1655
→ Cub

1 month old
1
1683
→ Cub

1 month old
1
276
_ Ice 7x 3xCel StM F7O Slt VLF

7 years, 6 months old
1
407
_ Pass OCra + 3xCel + Eb

7 years, 10 months old
1
1704
→ Cub

1 month old
1
1589
→ Ebony 1.5k+

1 month old
1
640
_ PROJECT ICE C2F7 St SavEb VL

10 years, 4 months old
LV
Stats
Name
Age
Status
1
186
, Dibella ,
Eb REb EHR ESR Consort
1 year, 1 month old
1
74
, Kynareth ,
Ely Mott 7BO Consort
1 year, 11 months old
1
5491
.. backup statty

1 year, 8 months old
1
1458
Divine 2xCel dawn 1.4k

8 months old
1
30
Ebony 2xSt WMV C Li

10 months old
1
33
Ebony 3xC 2xSt WMV mane

1 year, 9 months old
1
80
Ebony 3xCel 2xSt WMV Mane

1 year, 6 months old
1
54
Ebony 3xcel st slt

1 year, 1 month old
1
243
Ebony 4xCel WMV

10 months old
1
91
Nacarat NHR 2XSU Cld Dra Fulv

11 months old
1
155
_ Pass 3xCel S9 SavEb

1 year, 6 months old
1
1744
_ Pass DSilv s4 1xCel Slate

1 year, 4 months old
1
146
_ Pass OCra + 2xCel s9 SavSlt

1 year, 8 months old
1
112
_ SavEb 3xCel Onyx

1 year, 2 months old
View | Mundus |

LV
Stats
Name
Age
Status
No sub males!
LV
Stats
Name
Age
Status
1
222
freeze pls

6 years, 3 months old

5d

1
204
Poussière's gr8 son


4xCel s9 2xMar F8S Dawn Sav

2 years old

8d

1
189
S1 Celestial Specks Royal

5 years, 10 months old
1
140
S1 CSpk s8 F8S s3 F7O SavSlt


Cspk1 F7O3 F8S8 XA

7 years, 2 months old
1
160
S1 NoctCra + 3xDim

6 years, 1 month old
1
369
S10 Celestial Agouti 4xCel slt

2 years, 10 months old

7d

1
182
S10 F7O

8 years, 6 months old
1
130
S10: Fulvous Glaze (88%)

11 years, 11 months old
1
280
S2 v5


s2 Vitiligo 5

5 years, 10 months old
1
88
→ Cub

1 month old
1
96
→ Cub

1 month old
1
94
→ S2 V5 Royal

1 month old
1
321
s2f7go

5 years, 4 months old
1
92
S3 F2Silky V5 F6Silv WIZ 4 REL

2 years, 5 months old

3d

1
105
S3 Lilac Margay

4 years, 8 months old
1
220
S3 RufP s7 RufF s8 WU

2 years, 4 months old

4d

1
332
S4 Specks


G4

5 years, 5 months old
1
352
S5 F7Silv Amber SavLil

2 years, 7 months old

1d

1
210
S6 V9 + spks dawn orchid


#4673 wants V9+Dwn+Spk

4 years old
1
314
S7 Chert Margay 3xCel StP Eb

3 years, 11 months old
1
110
S7 ChertMar StP WIZ Dawn Eb

3 years, 11 months old
1
485
S7 Feline 8 Silver


Pass all three marks + more

10 years, 11 months old
1
96
s7 SPECKS! Ag F2O Slt

3 years, 5 months old
1
96
s7 SPECKS! Potato

3 years, 5 months old
1
514
S7: Steele Margay (23%)

2 years, 5 months old
1
96
S8 BONE LACE


MIRACLE CHILD @ AGGY

2 years, 2 months old

3d

1
27
S8 Steele Mar

3 years, 5 months old
1
302
S9 F8Ging PariahEb


thought you were gonna die

2 years, 1 month old

4d

1
67
S9 Steele Pelage

2 years, 6 months old

2d

1
343
S9 Vit 9 2xCel F7O StM DwnSlt

3 years, 11 months old
1
260
S9: Feline 8 Silver (74%)

3 years, 10 months old
1
78
ST Pelage - 1 mark/shape

2 years, 9 months old
1
80
STEELE PELAGE SLOT 2


Groupie

8 years, 5 months old
1
162
STEELE PELAGE SLOT 9

5 years, 10 months old
1
147
STEELE ROGUE SLOT 10

9 years, 8 months old
1
76
TMada 2xMar


OBS Tsavo-Mada

3 years, 1 month old
5
121
Vitiligo 6 Slot 1

9 years, 1 month old
1
60
W Cuz 2xDim 2xSiam Mosaic

5 years, 7 months old
1
70
W Cuz 2xDim OMar Mozaic

10 years, 1 month old

7d

1
376
_ Pass DSilv s4 4xCel StP

4 years, 5 months old
1
121
_ Pass S4 F4Silv 8LMar 10LPoin

2 years, 9 months old
1
68
_ Pass s8 V5

9 years, 4 months old
1
36
→ 4xCel 2xSky StM

1 month old
1
34
→ Cub

1 month old
1
34
→ S8 V5 2xSt 2xCel

1 month old
1
154
_ Pass StPelage s2

5 years, 4 months old
1
58
_ Pass StPelage s2 2xCel Slt

2 years, 8 months old
1
84
_ Pass StPelage s2 S9Spks Sav

3 years, 4 months old
1
90
_ Pass StRogue + 2xCel StM

3 years, 3 months old
1
214
_ Pass StRogue + 3xCel

5 years, 3 months old
1
72
_ Pass V5 s8 2xCel StP Chat

4 years, 1 month old
1
209
_ Pass WSU s2 + WU s10

5 years, 3 months old
1
207
_ Pass WU + OPan +StM Slt

7 years, 9 months old
1
150
_ S7 Ag + s10 BRims 1

5 years, 1 month old
1
132
_ S7 Ag + s10 BRims 2

5 years, 1 month old
LV
Stats
Name
Age
Status
1
100
** Kiman Breeder King

11 months old
1
97
** Tsavo Mada AHR s10 MNcts

1 year, 1 month old
1
160
4/5 + V8 SavEb

1 year old
1
98
4/5 +V47

1 year old
1
58
ACHRO Shed 3xCels9 2xSt Slt

1 year old
1
55
ACHRO Slt 2xCels9 Stm Li Slt

1 year old
1
75
ChM 3xCel WIZ SavEb

1 year, 2 months old
1
1707
Clace Dsilv 2Cel

1 year, 4 months old
1
1453
Dawn Savage Dsilv

1 year, 4 months old
1
1621
GRos Dawn Savage DSilv

1 year, 4 months old
1
95
Keep nice flint

1 year old
1
114
LiCru Clone

1 year old
1
113
LILAC LiMar F8O OPan Eb

1 year, 4 months old
1
290
s2f7go wiz sav

1 year, 6 months old
1
271
s3 Feline 8 Gold wiz sav/nac

1 year, 6 months old
1
47
S3 LM s7 StP s8 StM s9 Spk

1 year old
1
160
S4 F4Blk s1 LiPo S2 DSilv

1 year, 4 months old
1
137
S4 SPECKS Ebomy 3xCel StM

1 year old
1
251
S4 Steele Mar Chatreux!!

1 year, 4 months old
1
140
S4 STM Royal !!

1 year, 4 months old
1
135
S5 DSilv WMV RoyEb

1 year, 10 months old
1
303
S6 F4Ging TPearl +3xrare Felin

11 months old
1
132
S6 V1

9 months old
1
133
S7 CelAg s10BRims adol

1 year, 8 months old
1
160
S7 SPECKS! F2O +1xCel

1 year, 8 months old
1
74
S8 STP + STM +9SPK+2LI NOCTIS

7 months old
1
87
_ 10m BO 2xF8 2xSt 2xMar 3xCel

1 year, 10 months old
1
75
_ Pass s10 V6 StP Sav

1 year, 8 months old
1
95
_ Pass StPelage s2 1xCel Mane

1 year, 8 months old
1
92
_ Pass STPelage s2 2xcel stm S

9 months old
1
109
_ Pass StRogue + 2xCel StM Sav

1 year, 7 months old
1
111
_ Pass StRogue + St Cel Mane

1 year, 7 months old
1
109
_ Pass WU Stm Mane

1 year, 3 months old
1
63
_ S7 Ag + s10 BRims 3

6 months old
1
59
_ S7 Ag + s10 BRims 4

6 months old
1
51
_ S7 Specks v9

6 months old
1
1469
~$ 1.4k+ 3xIce Dawn EbMane

1 year, 4 months old
1
1330
~$ Onyx Rost Dawn 1.3k+ 6mrks

1 year, 4 months old
View | Oblivion |

LV
Stats
Name
Age
Status
1
144
3623 SC BIG BABY PROJECT


MSU MC DW DDB S8SP

2 years, 9 months old
1
2615
Freeze and king later147671

14 years, 9 months old
LV
Stats
Name
Age
Status
1
100
#22185/22017 ** Astra **
DU
8 years, 8 months old
1
17
#22185/22017 ** Flowers **
what is LOVE
12 years, 3 months old
1
254
→ #22185/22017 - RLCC


Keep? LSi F7N NIZ BR BU

3 months old
1
242
→ #22185/22017 - RLSC

3 months old
1
212
→ #22185/22017 - RLSC

3 months old
1
233
→ #22185/22017 - RMSC

3 months old
1
93
#22185/22017 ** Peggy **
DU
12 years, 1 month old
4
952
.. Consort Miracle ...
Ce F7 St RA
9 years, 4 months old
*
1
69
152364 / 158935 du bab

3 years old
1
226
84746 Pariah Eb

3 years, 10 months old
*
LV
Stats
Name
Age
Status
1
92
#152364 S6 Cel Shine


u better pass it when u grow

9 months old
1
100
#152364's hundredth heir


no joke LOL s5 ag s7 specks

11 months old
1
40
152364 / 158935

1 year, 2 months old
1
126
152364 / 158935
Wild Rose | Full - Vit
1 year, 7 months old
1
133
152364 3xCel Ebony

1 year, 1 month old
1
88
158935 Ebony Heir


king in ~ December

11 months old
1
163
6x Vit 158935

1 year old
1
160
7x Vit Ice 158935

1 year old
1
151
8x Vit 158935

1 year old
1
257
Cub

6 months old
1
275
Cub

9 months old
View | Soul Cairn |

LV
Stats
Name
Age
Status
1
2419
, Herp-a-derp
Groupie 155st
11 years, 2 months old
LV
Stats
Name
Age
Status
1
56
Absolutely cruel wtf f8o

3 years, 3 months old
1
189
Clouded almost clone

5 years, 5 months old
1
36
g OOOOOD OCra

4 years, 2 months old
1
25
→ Cub

2 months old
1
44
Knif emoji (F8O

2 years, 1 month old

7d

1
42
MMMM SO CLOSE F8O

7 years, 8 months old
1
41
NEAR MISS -STM (ocra

4 years old
1
77
Nice job DO IT BETTER ocra

11 years old
1
42
SqINTS (F8O

2 years, 1 month old

7d

1
45
VERY CLOSE - STP ocra

6 years old
1
40
Waaaarmer.. f8o

6 years old
1
44
_ Pass OCra + 2xCel 2xSt Li Ma

7 years, 4 months old
1
57
_ Pass OCra + 3xCel StM Li Man

7 years, 4 months old
1
57
_ Pass OCra + 3xCel StM mANE

6 years, 9 months old
1
58
_ Pass OCra + 3xCel StM Mane

9 years, 11 months old
1
61
_ Pass OCra + 4xCel s9 Mane

11 years old
1
63
_ Pass OCra 2xC WMV Mane

6 years, 8 months old
1
33
_ Pass OCra 3xC 2xSt Mane

3 years, 4 months old
1
26
_ Pass OCra 3xC StM WMV Li Man

3 years, 4 months old
LV
Stats
Name
Age
Status
1
77
. LIGHT PIE TRAIN

1 year, 11 months old
1
4486
4.4k

1 year, 2 months old
1
4506
4.5k

1 year, 2 months old
1
4686
4.6k

1 year, 2 months old
1
49
AL CLONE BUT CLOUDED WTF

10 months old
1
25
Almost clone -LiCru

10 months old
1
153
Can u fuckin NOT

9 months old
1
54
Clouded 4xCel STM mane

1 year old
1
36
Holy cow OCra

1 year, 4 months old
1
44
how could this happen 2 me F8o

8 months old
1
26
Mom shes bullying me OCra

7 months old
1
26
Nasty babyyy ocra

10 months old
1
26
Only -Li !! F8O backup heir

8 months old
1
32
_ Pass OCra 3xc WMV Li Mane

5 months old
1
110
~$ EHR ESR Mott 2xCel Roy

1 year, 1 month old
1
47
~$ NSR EHR Starshine Onyx

1 year, 10 months old