A SPECIES OVERVIEW:
Karvarns , also known by their science name "Kailleon Lodae" are a large carnivorus species that wander cold and rough mountain Lands. It is said that they carry the genes of long extinct animals in them. Their Social life is complex. Females are the dominant ones. They lead the pack, battle each other for the right to choose a male, and keep everyone fed. Males are the protectors and Scouters. They keep the pack save, explore new lands and ensures that young ones grow into strong animals.
Physique
Karvarns are large, Lion Hybrids. Genes of long extinct Cavelions, Bears and Tigers can be found in them. Males grow tusks, a strong body and a long tiger-like tail. Females are as tall as males, but build slimmer, better fitting for hunt. They have long lower teeth and a short tail. In rare cases, Females also grow horns. The front legs of both genders are large, strong and bear-like. they use them to fight and wrestle down prey. Their backlegs are slim, but strong, wich allows them to run fast and jump high.
Diet:
Karvarns eat meat. Depending on their region their food consists off mountain sheeps, elk. deer, boars, hares, smaller animals, birds, horses, Fish and smaller prey animals.

https://discord.gg/d6GZwCU
O F F I C I A L - D I S C O R D [1]
https://discord.gg/d6GZwCU
AVAIABLE KAEVARNS:
AUCTIONS!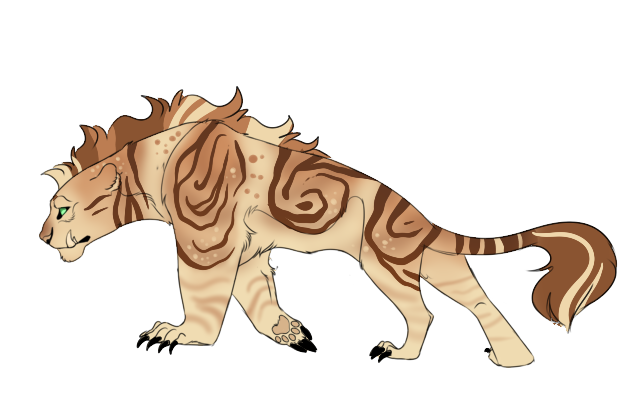 "Peachy Spring"
Start bid: 5


Current bid: 40

Firestar102(#79468)
Striped Demon (#127060)
Autobuy: N/A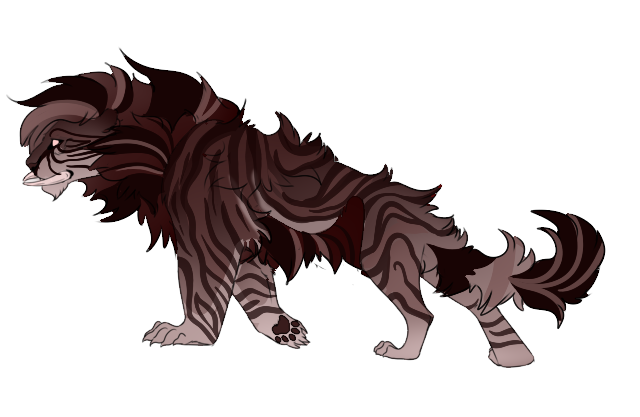 "Hidden Chaos"
Start bid: 5


Current bid: 100

+ 2 Buff balls [120GB value] Aconitira #B@H πŸ'™ (#102117)
Autobuy: N/A