Community Update:
As we mentioned before, aside from event news and the 2nd Friday of the month being focused on coding/art updates all at once, all other Fridays are centered around the community!



Official Lioden Raffle
LINK
- This is our Official Lioden Raffle. Everyone gets a chance to win a rare prize, plus something extra for any runner ups. These raffles have a very minimal ticket price, and there is a limit of 1 ticket per account to make it fair!

Good luck!
This raffle will automatically end on 2019-11-15 00:00:00.

Art Bugs Fixed
* Punk Hair [Astral] decor now displays the right art for Teen Female stage
* Punk Hair [Devotee] was missing art files for Adult Male stages
* Shaman Headwrap decor has been updated for Adult Male Sideward Mane
* Simbakubwa now displays the right art for Cub Newborn stage

Minor News Announcement Refresher
This is just a reminder that, as mentioned in
last week's 47th community update
, we've shifted around the big update's release! It will now be released on November 15th rather than today (November 8th), due to November having five total Fridays.

That's a lot of Fridays, wow!

Raffle Lioness
Congrats Kay (#178661)! You have won last week's Noctis lady, woo!
A new Ruffian lady with
Feline 5 Noctis
,
Bone Underfelt
, and the third Coffee Bay background is up for impressing in the
Special Lioness area linked here
!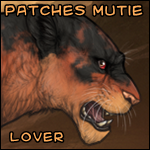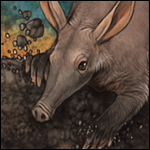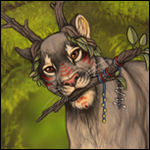 Tags!
Shad has added new tags this week in the
Appreciation
,
Miscellaneous
, and
November
categories!
Poll Results
- Seems like you guys are mostly interested in a festive Golden base. We hope to implement it in the way we've mentioned, and perhaps even lower the threshold of gifts required to unlock the base!
NEW POLL
- How do you feel about more craftable applicators for markings based on other animals (such as Grace of the King Cheetah)? Would you like to see more, or are they not really your thing?

Next Big Update: November 15th!
Friday goofy doodle comic: