Hey there, Kioko here!
This is my second time returning to Lioden after a long hiatus (2014 was when I originally joined!) so now that I've started to settle back in, I figured I better start getting myself some money! And what better way than to auction off some of these cutie pies?
Rules: Minimum bid increases must be 50sb each!
Auctions will end when the cub is 11 months old or when they are autobought! If there are no bids on them at 11 months old, they will be abandoned.
1 GB = 1100sb!
Cubs will be in the market for fodder at 5mo old if they have no bids on them, unless I really like the cub. If you bid on them after that point, I will take them off the market.
I also train all cubs, even those intended for sale, every rollover day.
All cubs have been aged up via wardrobe and posed to show off their personality. Click on their pictures to go to their page!
Cub 077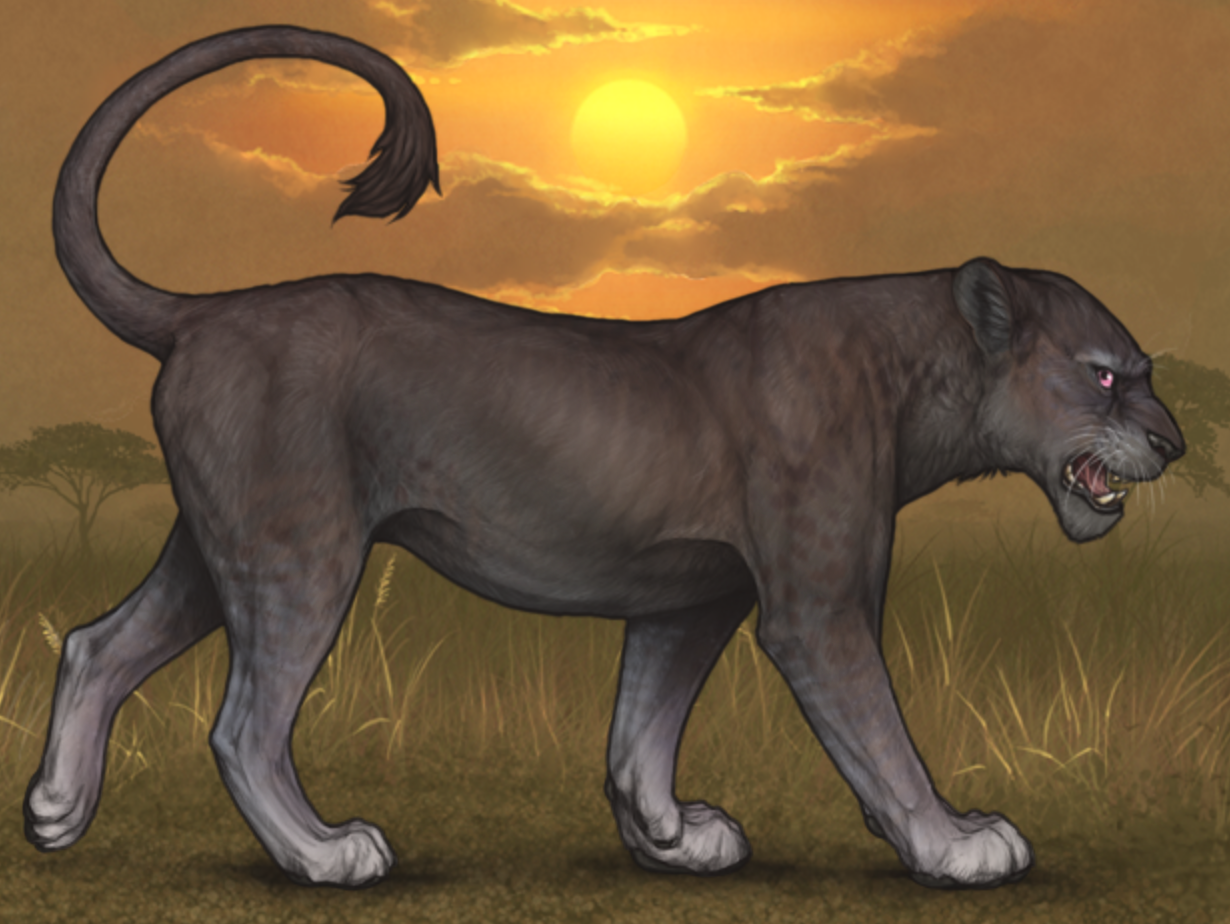 Base: Jet (Black Skin)
Genetics: Black Dark Solid Common
Eyes: Pink
Mane Type: Scarce
Mane Color: Astral
Stats: 313
Markings:
Slot 1: Rose Glaze (59%)
Slot 2: Unholy Brindle (76%)
Slot 3: Onyx Quagga (35%)
Slot 5: Ginger Quagga (5%)
Slot 6: Hyena Spots Scarce Ebony (60%)
Slot 8: Feline 5 Elysian (57%)
Slot 10: White Ends (61%)
Fertility: Low
SB: 40sb
CB:
AB: 400sb
Cub 079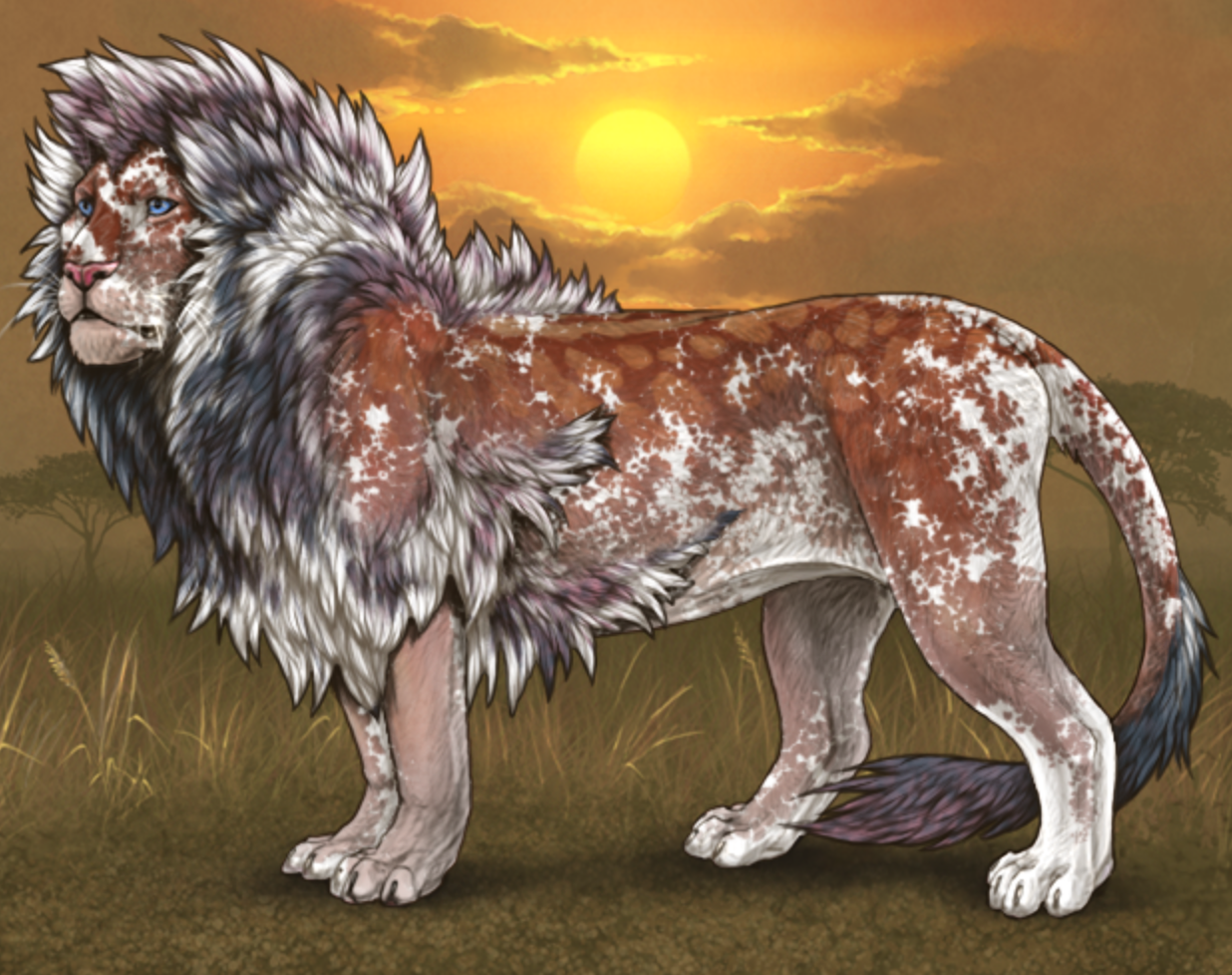 Base: Henna (Pink Skin)
Genetics: Red Dark Solid Common
Eyes: Blue
Mane Type: Incubus
Mane Color: Rhodonite
Stats: 85
Markings:
Slot 5: Ardor Inverted Brindle (52%)
Slot 6: Cherry Undershine (57%)
Slot 8: Sunrise Margay (55%)
Mutation: Piebald (Mosiac)
SB: 300sb
CB:
AB: 2GB or 2200 SB
Cub 080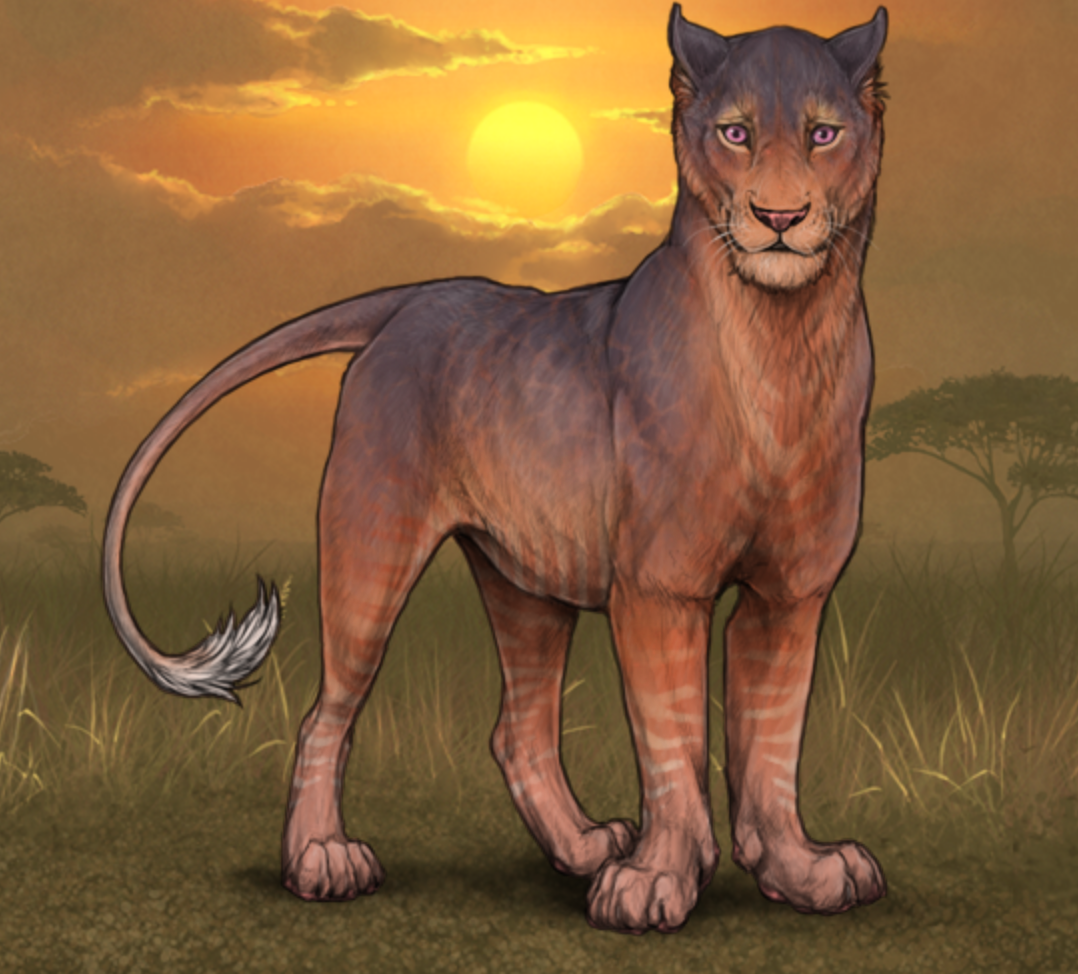 Base: Rust (Red Skin)
Genetics: Red Medium Countershaded Common
Eyes: Pink
Mane Type: Normal
Mane Color: Demonic
Stats: 302
Markings:
Slot 1: Cherry Glaze (73%)
Slot 6: Fiery Undercover (18%)
Slot 8: Brimstone Agouti (58%)
Slot 9: Red Inverted Zebra (48%)
Slot 10: Sunset Crackle (94%)
This lion has 1 marking hidden on the following slot:
11
Fertility: Very Low
SB: 50sb
CB:
AB: 500sb
Cub 081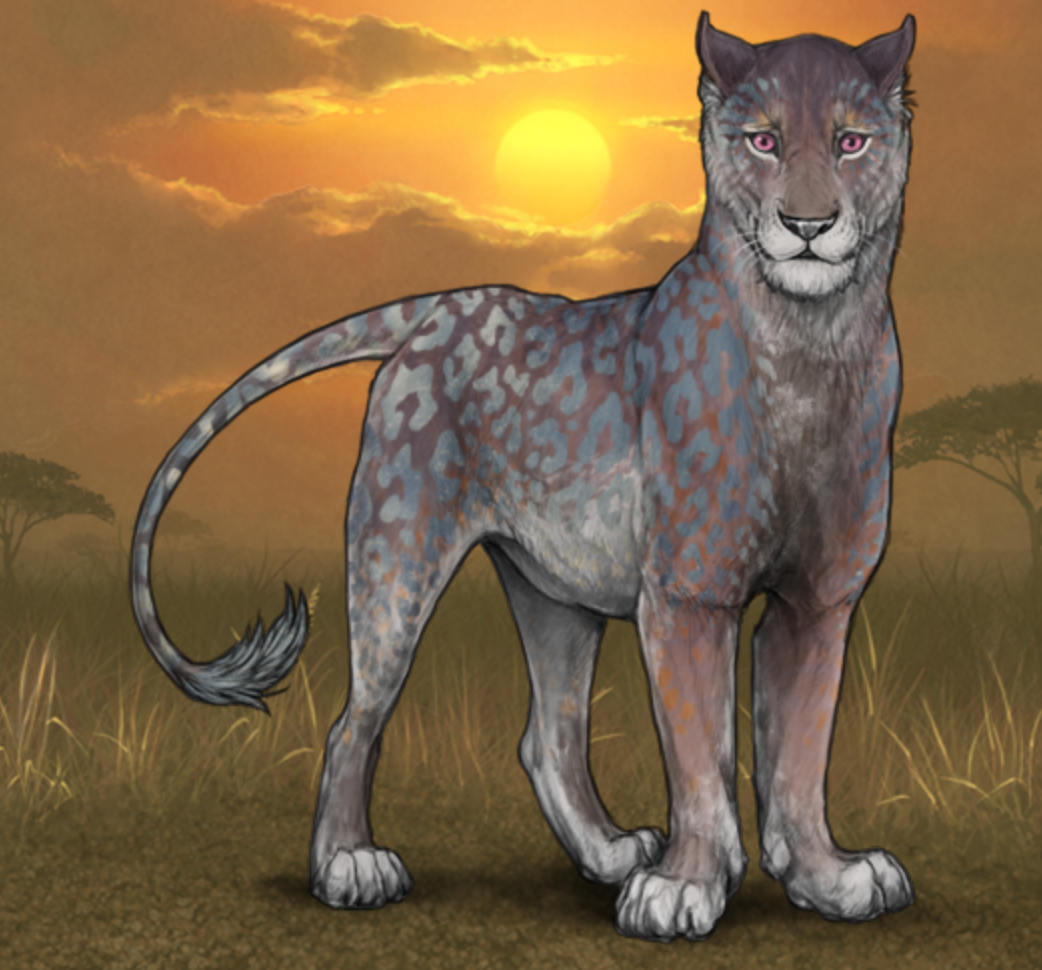 Base: Pewter (Gray Skin)
Genetics: Black Dark Countershaded Common
Eyes: Pink
Mane Type: Regal
Mane Color: Demonic
Stats: 305
Markings:
Slot 2: Maroon Shell (52%)
Slot 3: Hyena Spots Scarce Ginger (69%)
Slot 5: Sunset Crackle (96%)
Slot 6: Fiery Undercover (6%)
Slot 7: Hyena Stripes Heavy Brown (16%)
Slot 8: White Underfur (66%)
Slot 10: Aufeis Maofelis (96%)
Fertility: Very Low
SB: 60sb
CB: 110sb by lilforensic (#174825)
AB: 600sb
Cub 083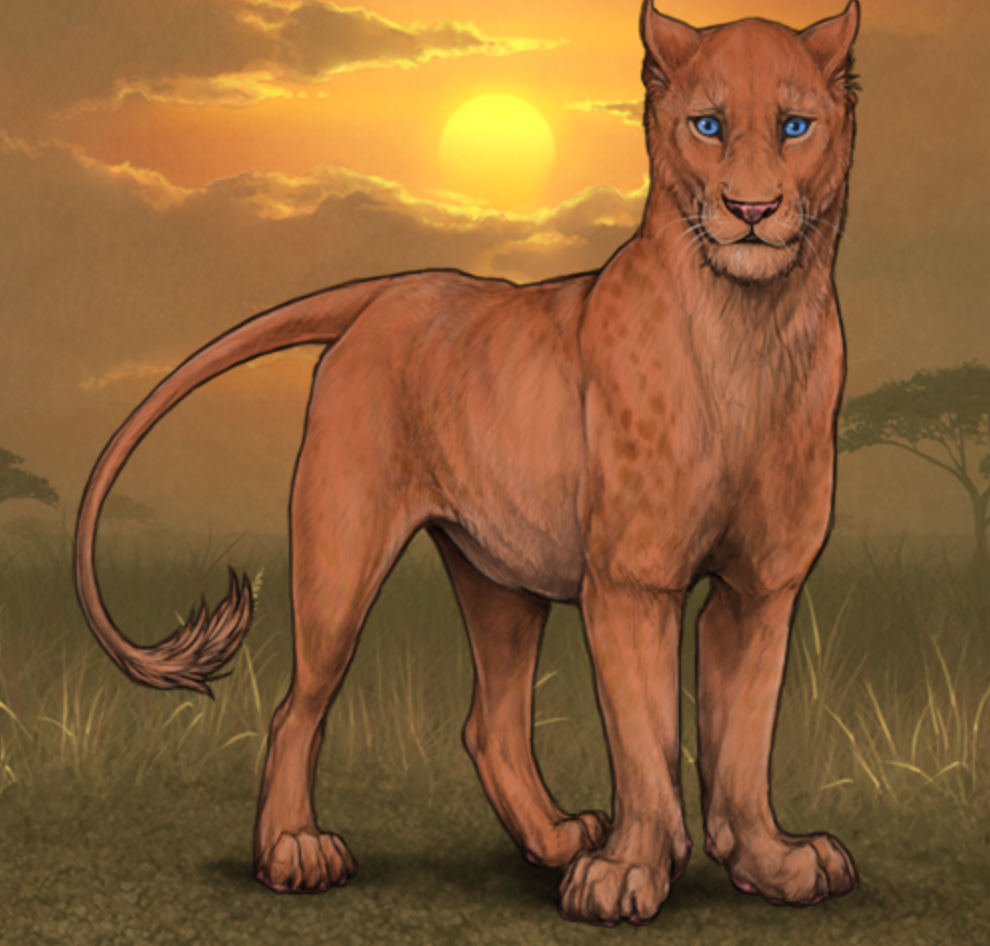 Base: Rust (Red Skin)
Genetics: Red Medium Countershaded Common
Eyes: Blue
Mane Type: Normal
Mane Color: Ebony
Stats: 294
Markings:
Slot 3: Hyena Spots Scarce Ginger (62%)
Slot 7: Hyena Stripes Heavy Brown (35%)
Fertility: Very Low
SB: 20sb
CB:
AB: 200sb
Cub 084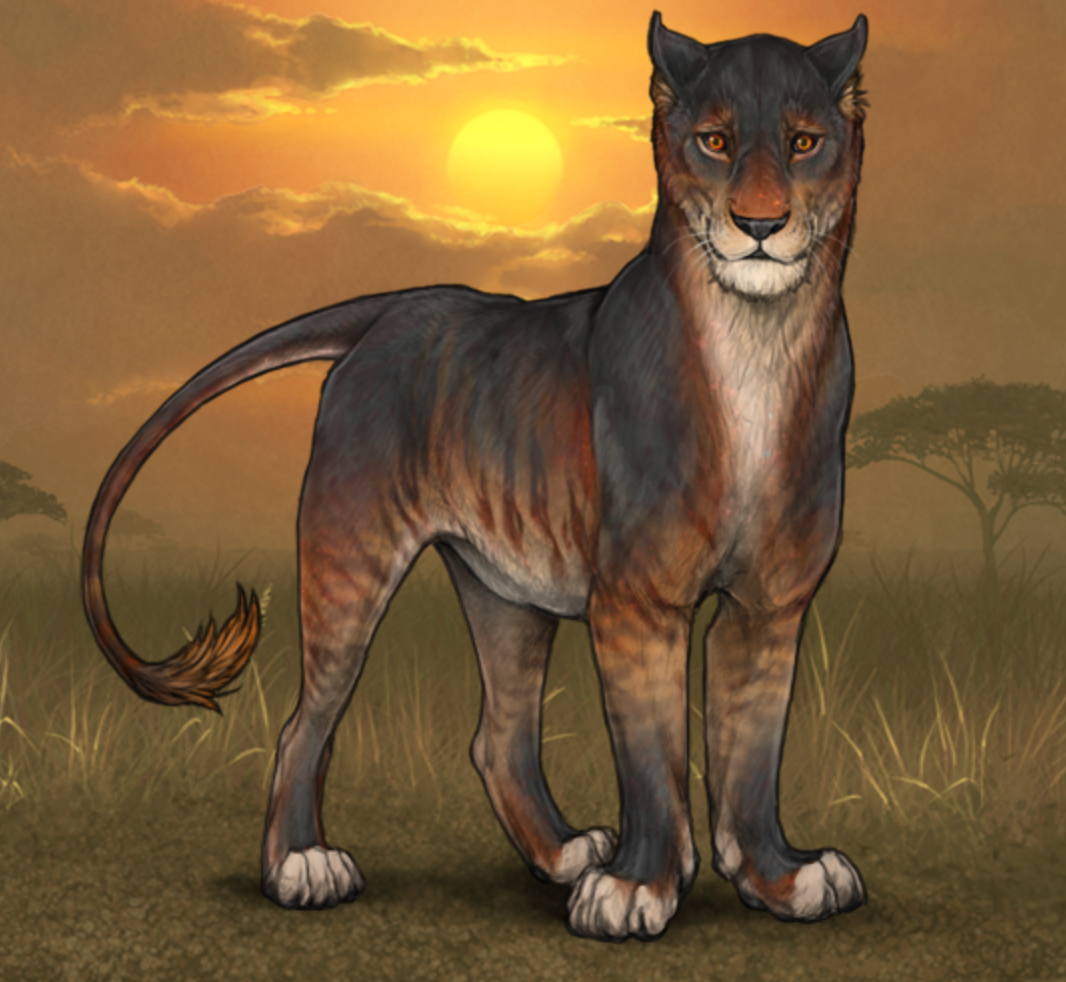 Base: Obsidian (Black Skin)
Genetics: Black Dark Solid Common
Eyes:
Doom
Mane Type: Normal
Mane Color: Rhodonite
Stats: 379
Markings:
Slot 1: Duskfall (50%)
Slot 2: Feline 9 Ebony (81%)
Slot 3: Brimstone Undersides (95%)
Slot 4: Doubloon Mottled Fissures (59%)
Slot 7: Fiery Mottled Fissures (41%)
Slot 8: Feline 8 Ebony (43%)
Fertility: Very Low
SB: 70sb
CB: 380sb by fenrirrs (#155520)
AB: 700sb
Cub 087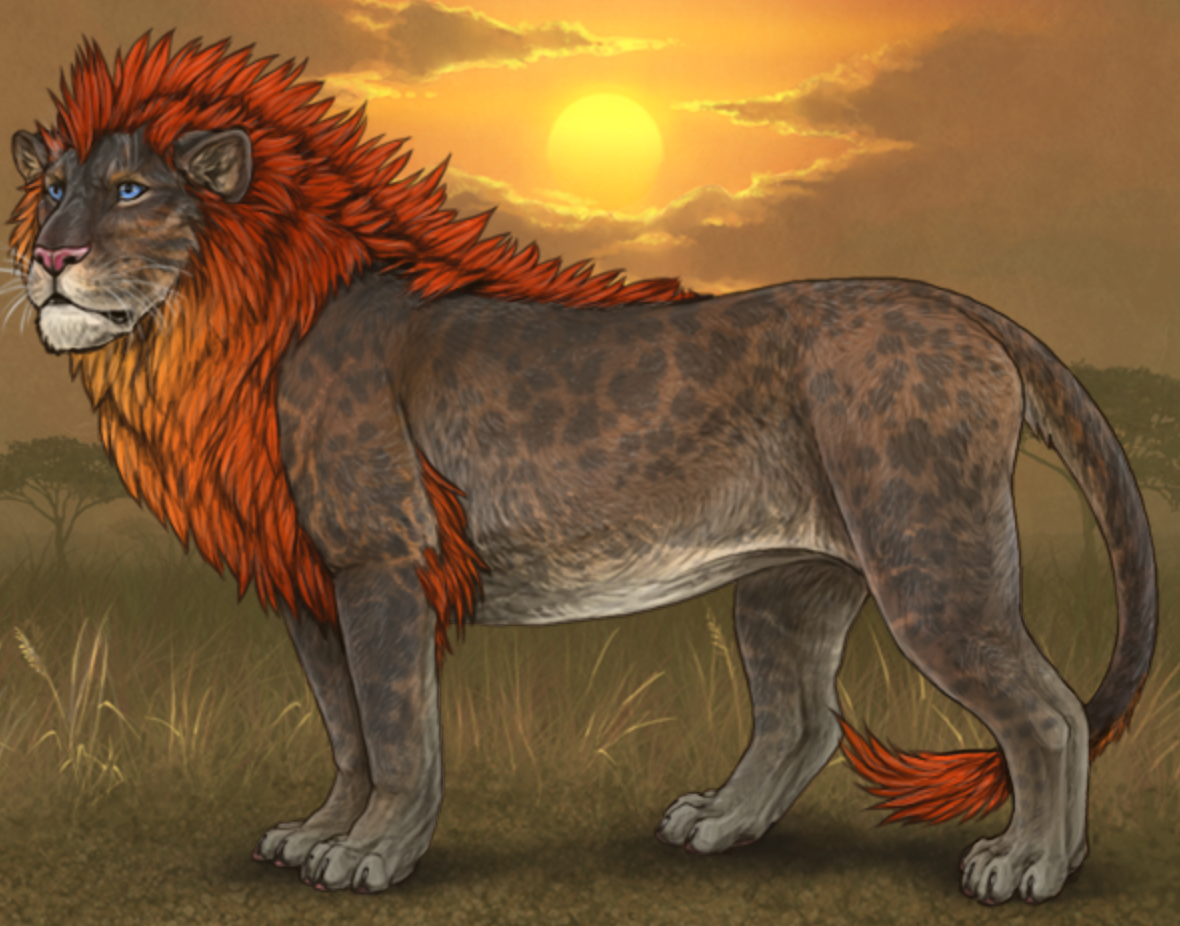 Base: Sorrel (Pink Skin)
Genetics: Red Light Countershaded Common
Eyes: Blue
Mane Type: Crested
Mane Color: Blazing
Stats: 356
Markings:
Slot 4: Fiery Undershine (87%)
Slot 5: Feline 4 Onyx (100%)
Slot 7: Hyena Blots Scarce Onyx (54%)
Slot 8: Under White 4 (43%)
Slot 9: Feline 3 Onyx (93%)
Slot 10: Sunset Lace (30%)
SB: 40sb
CB: 50sb by Bugcat (#213537)
AB: 400sb
Cub 088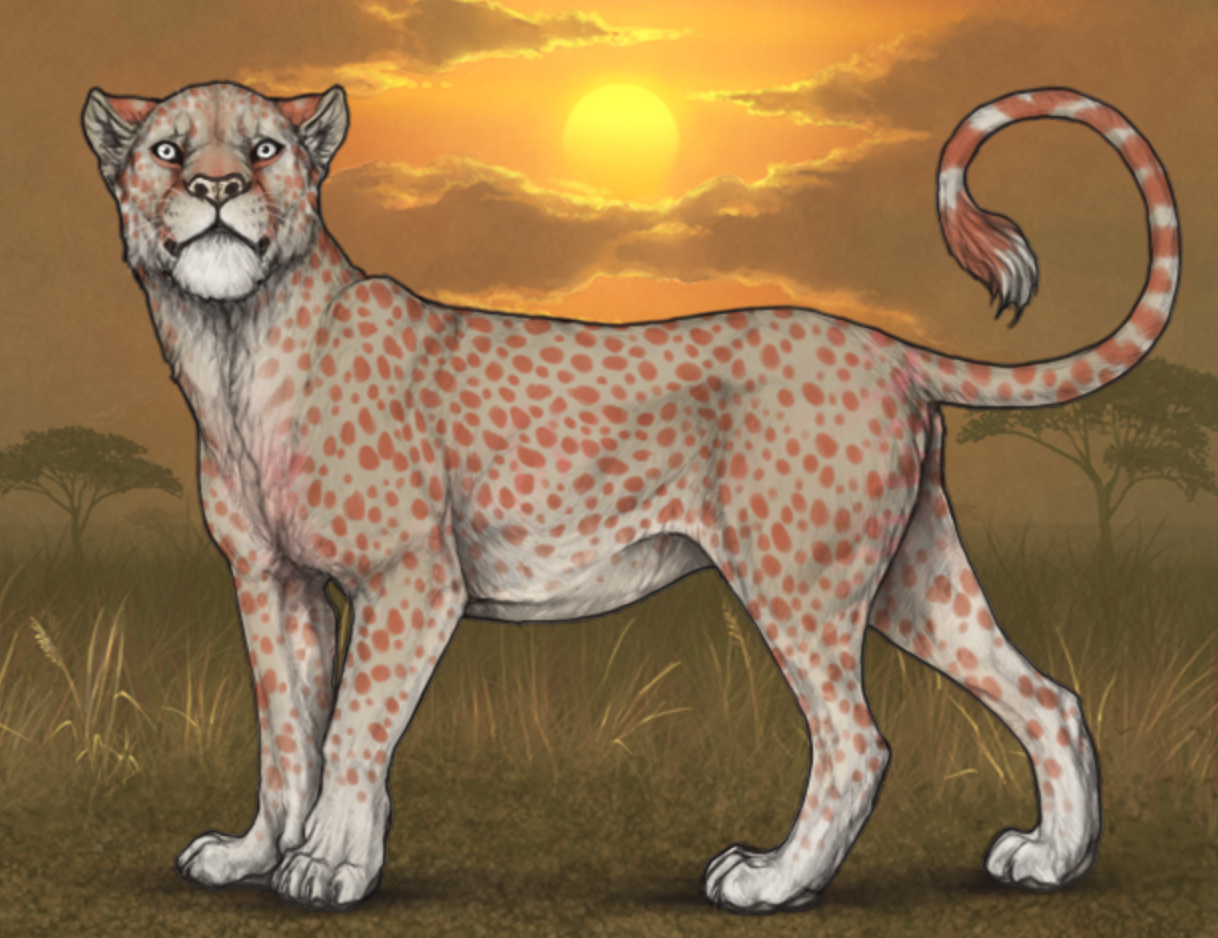 Base: Dusty (White Skin)
Genetics: Black Light Countershaded Common
Eyes: White
Mane Type: Scarce
Mane Color: Light Cream
Stats: 382
Markings:
Slot 3: White Inverted Cheetah (47%)
Slot 4: White Facial Spotting (35%)
Slot 6: Red Cheetah Heavy (63%)
Slot 7: Fuchsia Ghost Feralis (66%)
Fertility: Very Low
SB: 30sb
CB:
AB: 300sb
Cub 089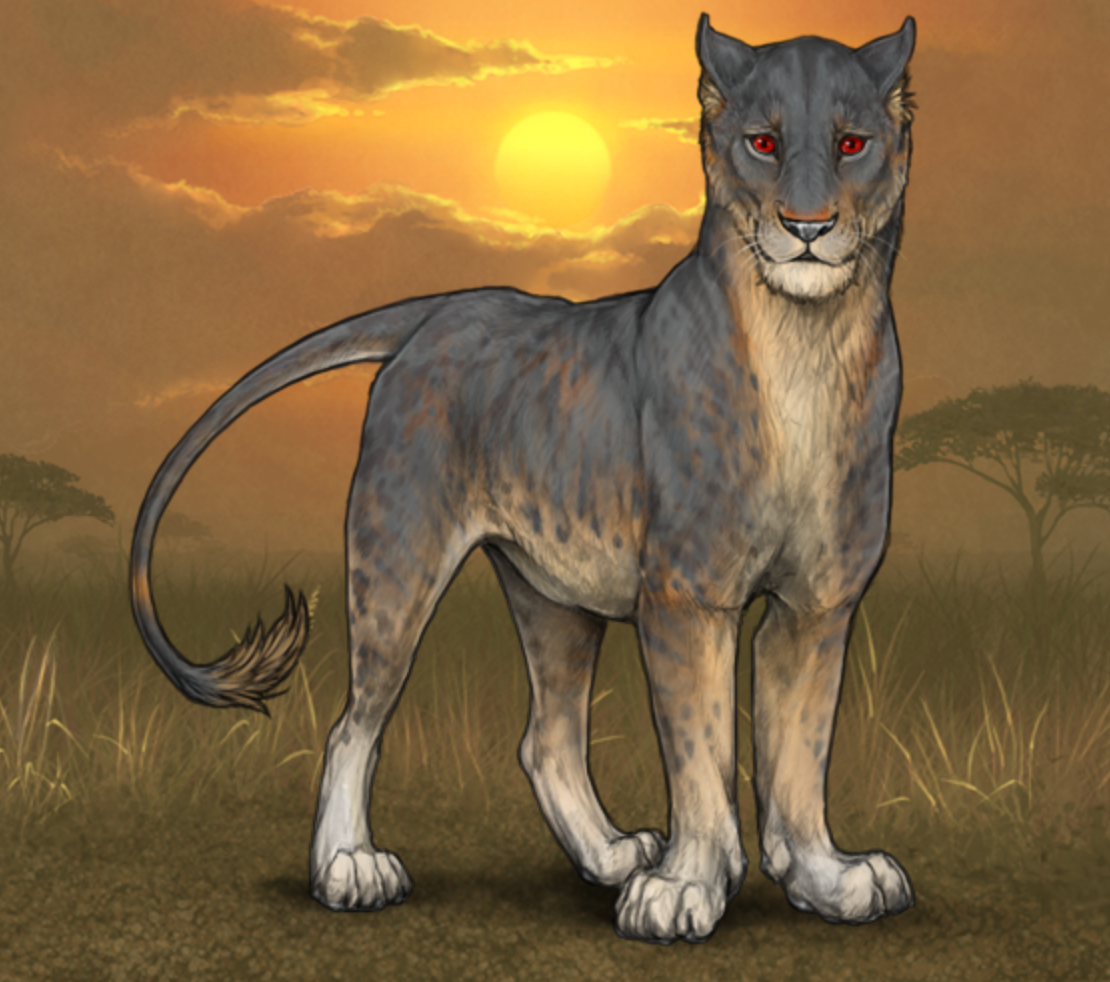 Base: Titanium (Gray Skin)
Genetics: Black Dark Solid Common
Eyes: Crimson
Mane Type: Regal
Mane Color: Ebony
Stats: 342
Markings:
Slot 2: Feline 9 Ebony (45%)
Slot 3: Fiery Hyena Unders (92%)
Slot 4: Doubloon Mottled Fissures (51%)
Slot 10: Angelic Ghost Feralis (46%)
Fertility: Low
SB: 50sb
CB:
AB: 500sb
Cub 090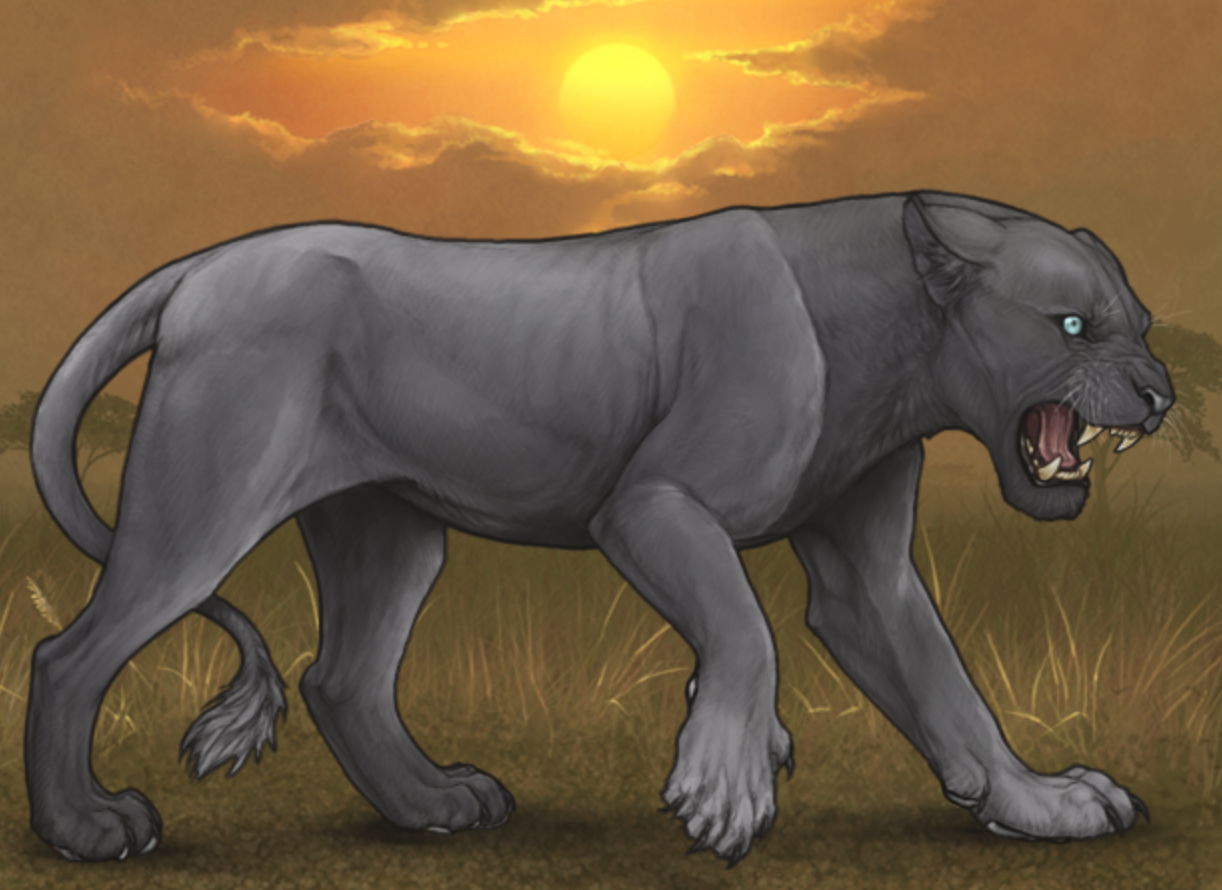 Base: Pewter (Gray Skin)
Genetics: Black Dark Countershaded Common
Eyes: Ice
Mane Type: Sideburn
Mane Color: Onyx
Stats: 206
Markings:
Slot 2: Onyx Domino (48%)
Fertility: Very Low
SB: 20sb
CB:
AB: 200sb
Cub 091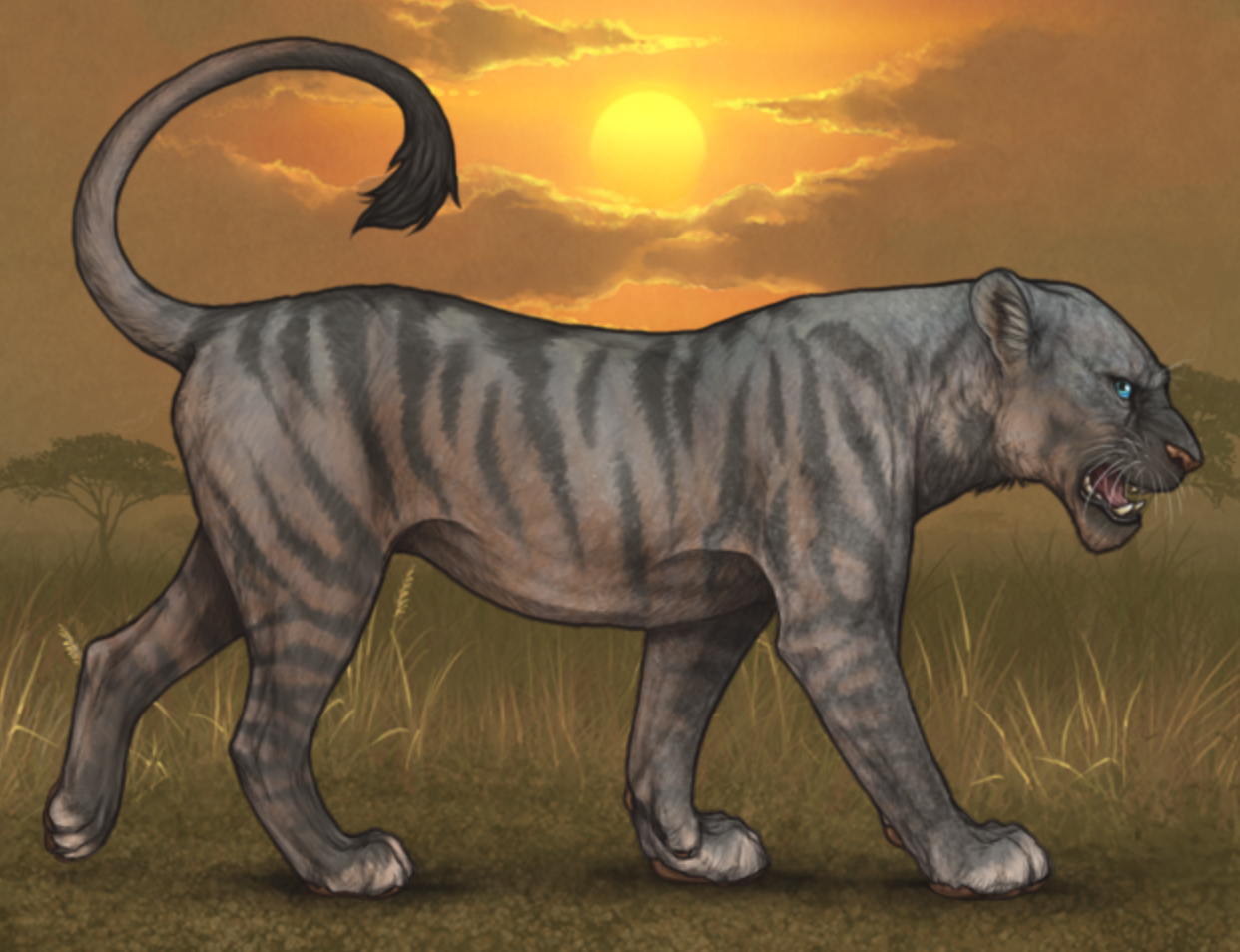 Base: Vandal (Dark Brown Skin)
Genetics: Black Dark Countershaded Common
Eyes: Aqua
Mane Type: Royal
Mane Color: Onyx
Stats: 195
Markings:
Slot 2: Onyx Domino (48%)
Slot 3: Feline 3 Elysian (11%)
Slot 4: Feline 6 Elysian (20%)
Slot 5: Arctic Smoke (26%)
Slot 7: Hyena Stripes Heavy Onyx (85%)
Slot 9: Vitiligo 8 (24%)
Fertility: Very Low
SB: 40sb
CB: 50sb by lilforensic (#174825)
AB: 400sb