Hey there, Kioko here!
This is my second time returning to Lioden after a long hiatus (2014 was when I originally joined!) so now that I've started to settle back in, I figured I better start getting myself some money! And what better way than to auction off some of these cutie pies?
Rules: Minimum bid increases must be 50sb each!
Auctions will end when the cub is 1 year old or when they are autobought! If there are no bids on them at 1 years old, they will be chased.
1 GB = 1100sb!
All cubs have been aged up via wardrobe and posed to show off their personality. Click on their pictures to go to their page!
Cub M (Rare Base!)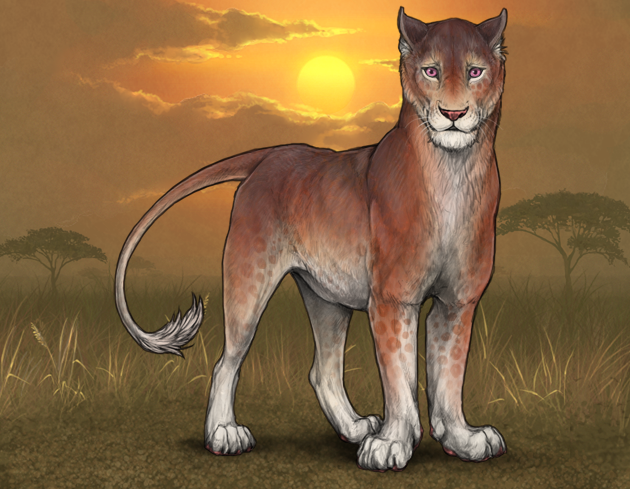 Base:
Anjeer (Red Skin)
Genetics: Red Medium Countershaded Rare
Eyes: Pink
Mane Type: Regal
Mane Color: Demonic
Stats: 271
Markings:
Slot 1: Ivory Unders (68%)
Slot 2: Locust Ghost Feralis (54%)
Slot 8: Brimstone Agouti (61%)
Slot 9: Ivory Lace (73%)
Slot 10: Sunset Crackle (58%)
Fertility: Low
SB: 150sb
CB:
AB: 1200sb/1GB
Cub N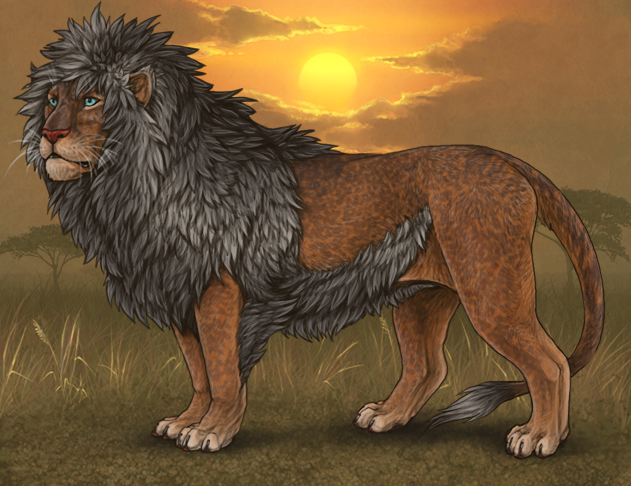 Base: Brown (Red Skin)
Genetics: Red Medium Solid Common
Eyes: Crystal
Mane Type: Barbary
Mane Color: Penumbra
Stats: 148
Markings:
Slot 2: Locust Ghost Feralis (33%)
Slot 3: Hyena Spots Scarce Ginger (43%)
Slot 4: Ember Mottled Vents (26%)
Slot 5: Ebony Brawl (47%)
Slot 8: Brimstone Agouti (11%)
Slot 10: Feline 1 Ebony (63%)
SB: 20sb
CB:
AB: 200sb
Cub O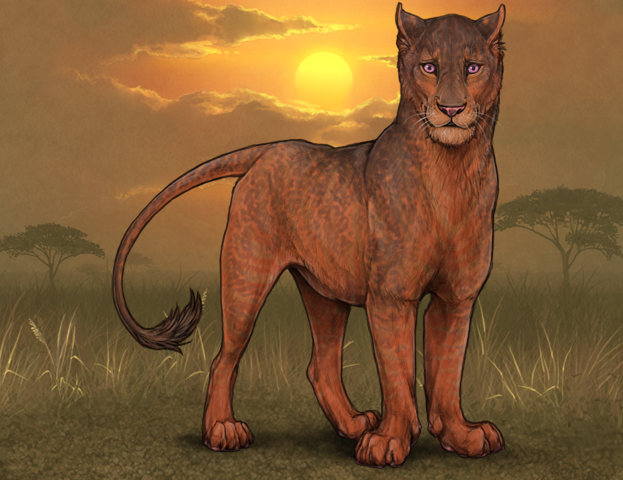 Base: Mahogany (Red Skin)
Genetics: Red Medium Solid Common
Eyes: Pink
Mane Type: Regal
Mane Color: Demonic
Stats: 156
Markings:
Slot 2: Locust Ghost Feralis (15%)
Slot 4: Ember Mottled Vents (15%)
Slot 5: Ebony Brawl (44%)
Slot 7: Hyena Stripes Heavy Brown (56%)
Slot 9: Red Inverted Zebra (47%)
Slot 10: Feline 1 Ebony (56%)
Fertility: Good
SB: 30sb
CB:
AB: 300sb
Cub P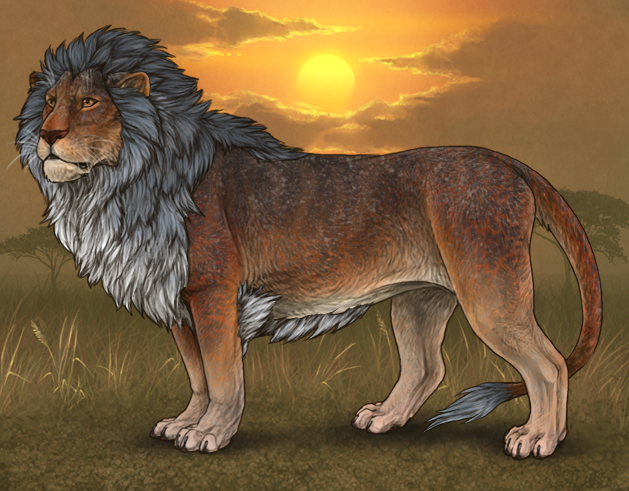 Base: Auburn (Burnt Skin)
Genetics: Red Dark Countershaded Common
Eyes: Brown
Mane Type: Regal
Mane Color: Cloudburst
Stats: 166
Markings:
Slot 1: Brimstone Inverted Brindle (98%)
Slot 5: Ebony Brawl (93%)
Slot 6: Fiery Undercover (66%)
Slot 7: Hyena Stripes Heavy Brown (20%)
Slot 8: Celestial Speckles (63%)
SB: 20sb
CB:
AB: 200sb
Cub Q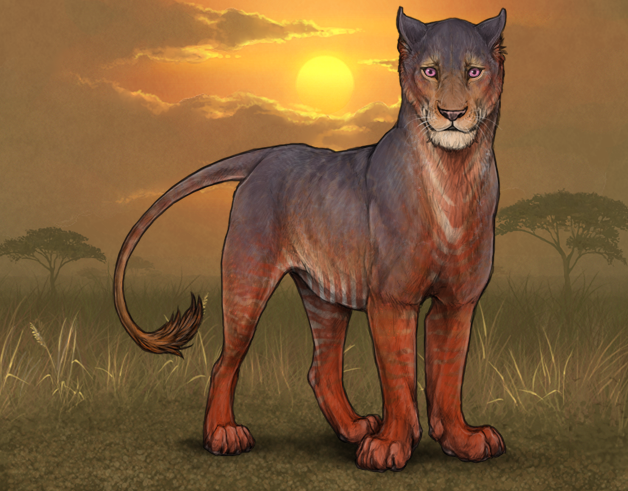 Base: Vandal (Dark Brown Skin)
Genetics: Black Dark Countershaded Common
Eyes: Pink
Mane Type: Regal
Mane Color: Demonic
Stats: 163
Markings:
Slot 1: Brimstone Inverted Brindle (96%)
Slot 3: Hyena Spots Scarce Ginger (27%)
Slot 4: Cloudburst Shroud (40%)
Slot 5: Cloudburst Web (99%)
Slot 6: Fiery Inverted Brawl (60%)
Slot 7: Hyena Stripes Heavy Brown (27%)
Slot 9: Red Inverted Zebra (70%)
Slot 10: Sunset Crackle (92%)
Fertility: Average
SB: 50sb
CB:
AB: 500sb
Cub R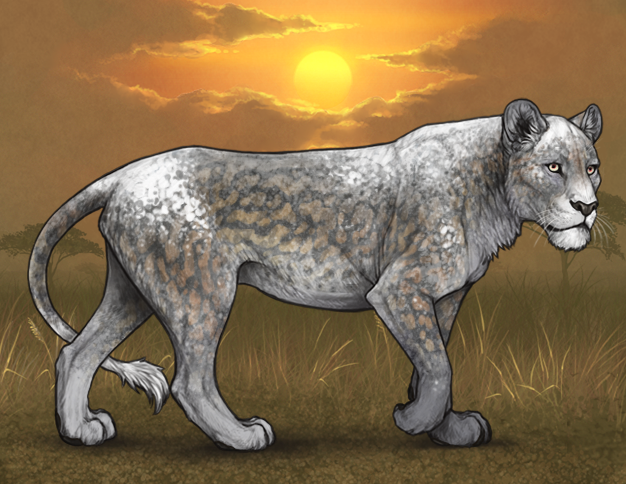 Base: Obsidian (Black Skin)
Genetics: Black Dark Solid Common
Eyes: Peach
Mane Type: Diabolic
Mane Color: Green
Stats:
696
Markings:
Slot 1: Angelic Cheetah (59%)
Slot 3: Maofelis Onyx (47%)
Slot 4: Frostbitten Lace (84%)
Slot 6: Vitiligo 3 (99%)
Slot 7: Golden Half (81%)
Slot 8: Vitiligo 7 (42%)
Slot 9: Vitiligo 4 (48%)
This lion has 2 markings hidden on the following slots:
11, 12
Fertility: High
SB: 100sb
CB: 200sb by .+*Rhia*+. (#129903)
AB: 1100sb/1GB
Cub S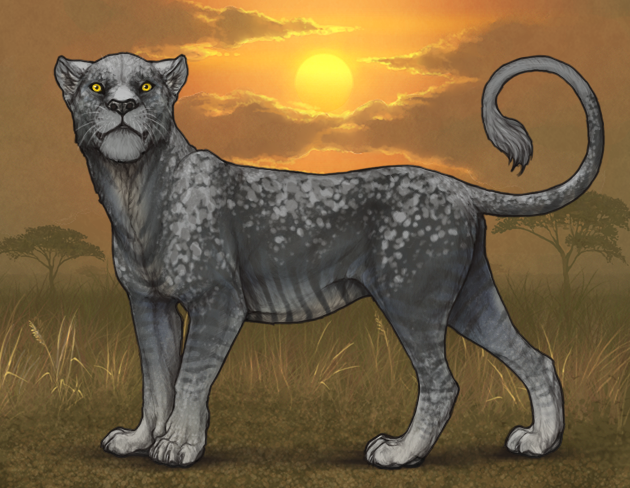 Base: Obsidian (Black Skin)
Genetics: Black Dark Solid Common
Eyes: Yellow
Mane Type: Heavy
Mane Color: Green
Stats:
754
Markings:
Slot 2: Vitiligo 2 (46%)
Slot 3: Maofelis Onyx (36%)
Slot 4: Onyx Cowl (67%)
Slot 5: Aufeis Inverted Zebra (55%)
Slot 7: Golden Half (69%)
Slot 10: Vitiligo 6 (35%)
This lion has 1 marking hidden on the following slot:
11
Fertility: High
SB: 100sb
CB:
AB: 1100sb/1GB
Cub T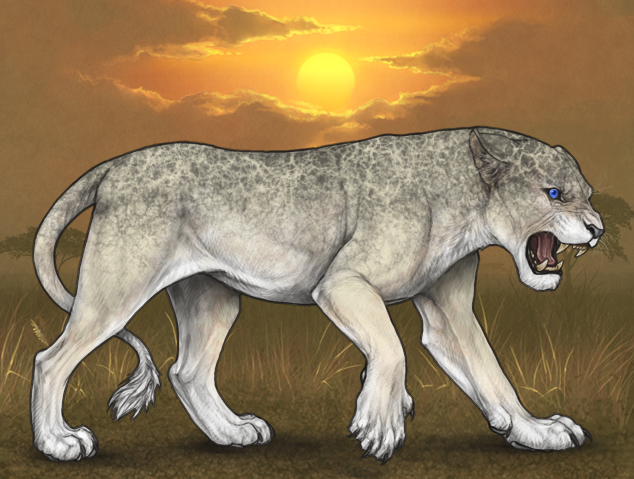 Base: Eggshell (Gray Skin)
Genetics: Black Light Solid Common
Eyes: Sapphire
Mane Type: Royal
Mane Color: Cloudburst
Stats:
393
Markings:
Slot 1: Nacre Lace (54%)
Slot 4: Onyx Dilution (85%)
Slot 7: White Frosting (100%)
Fertility: Average
SB: 20sb
CB:
AB: 200sb
Cub U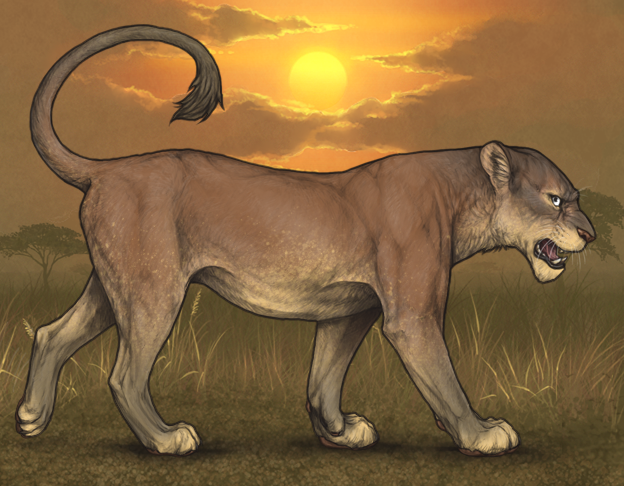 Base: Dark Brown (Dark Brown Skin)
Genetics: Black Medium Solid Common
Eyes: White
Mane Type: Royal
Mane Color: Cloudburst
Stats:
426
Markings:
Slot 1: Nacre Lace (40%)
Slot 2: Cream Undercover (27%)
Slot 3: Royal Marbled Unders (76%)
Slot 8: Onyx Smudge (59%)
Fertility: Average
SB: 20sb
CB:
AB: 200sb
Cub V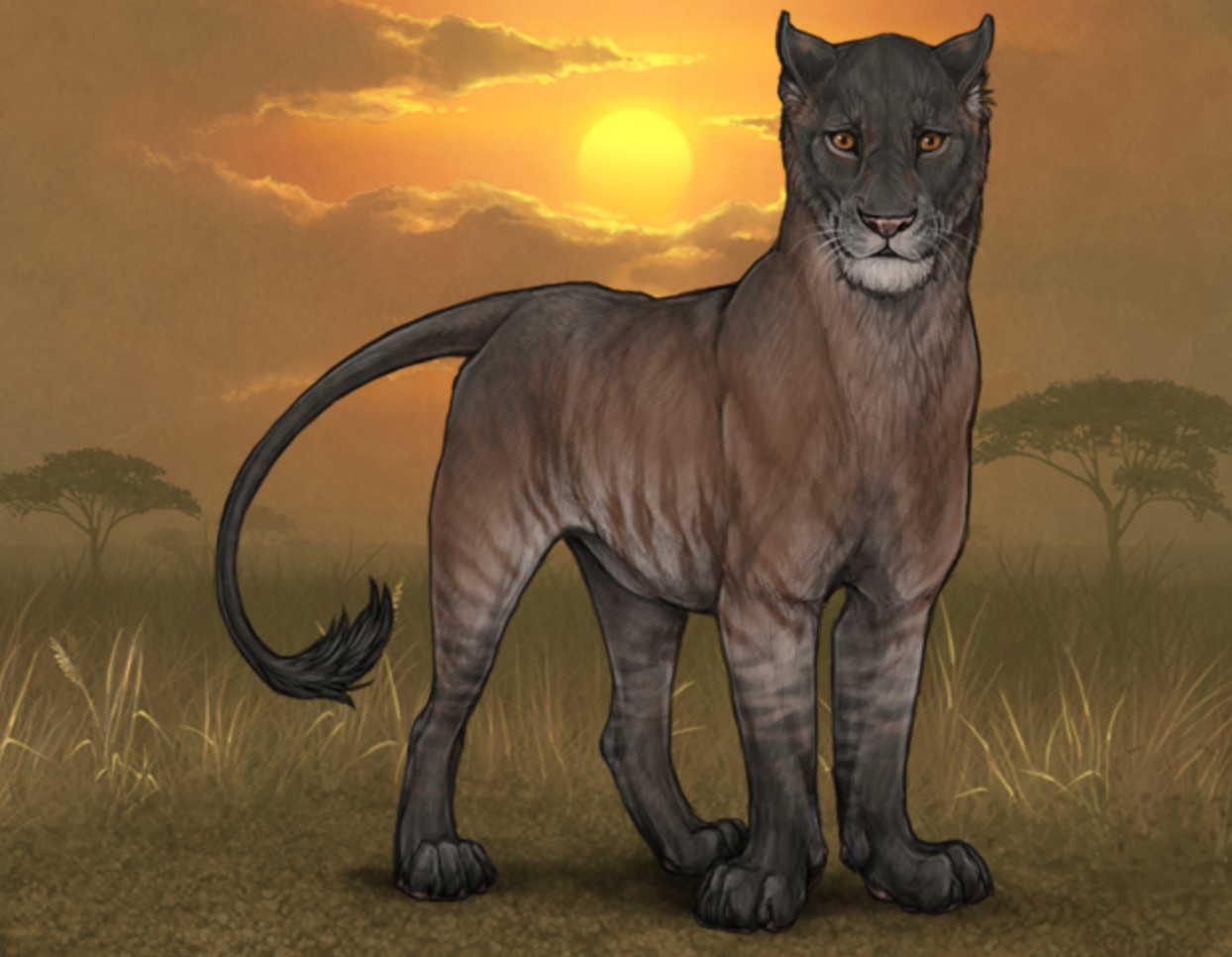 Base: Chestnut (Dark Brown Skin)
Genetics: Black Dark Solid Common
Eyes: Brown
Mane Type: Thick
Mane Color: Auburn
Stats: 203
Markings:
Slot 1: Onyx Tips (96%)
Slot 3: Feline 2 Onyx (88%)
Slot 5: White Mottled Fissures (50%)
Slot 8: Feline 5 Onyx (100%)
Fertility: Very Low
SB: 30sb
CB:
AB: 300sb
Cub W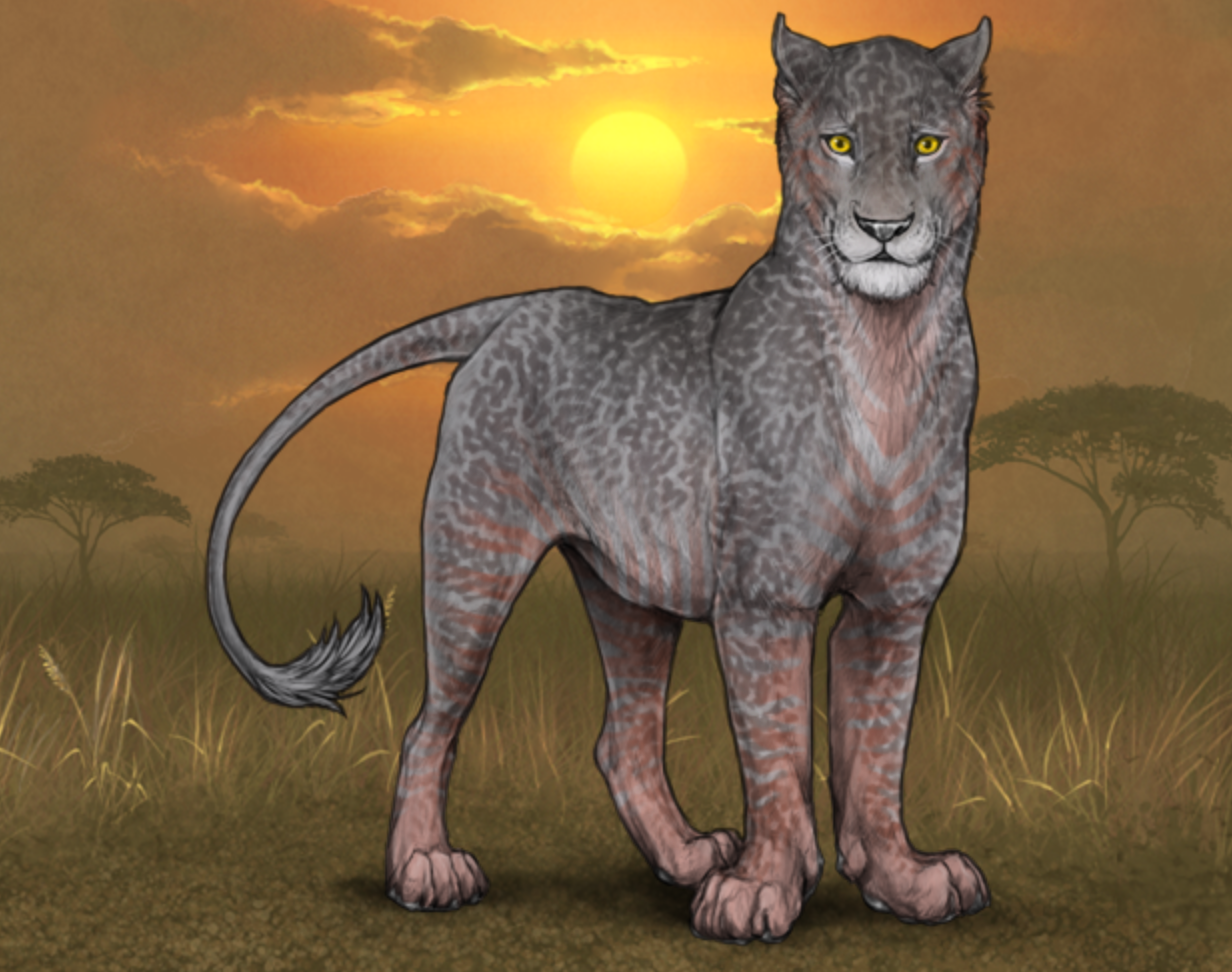 Base: Steele (Gray Skin)
Genetics: Black Medium Countershaded Common
Eyes: Yellow
Mane Type: Sideburn
Mane Color: Demonic
Stats: 166
Markings:
Slot 5: Ebony Brawl (60%)
Slot 6: Fiery Undercover (7%)
Slot 9: Red Inverted Zebra (37%)
Fertility: High
SB: 20sb
CB:
AB: 200sb
Cub X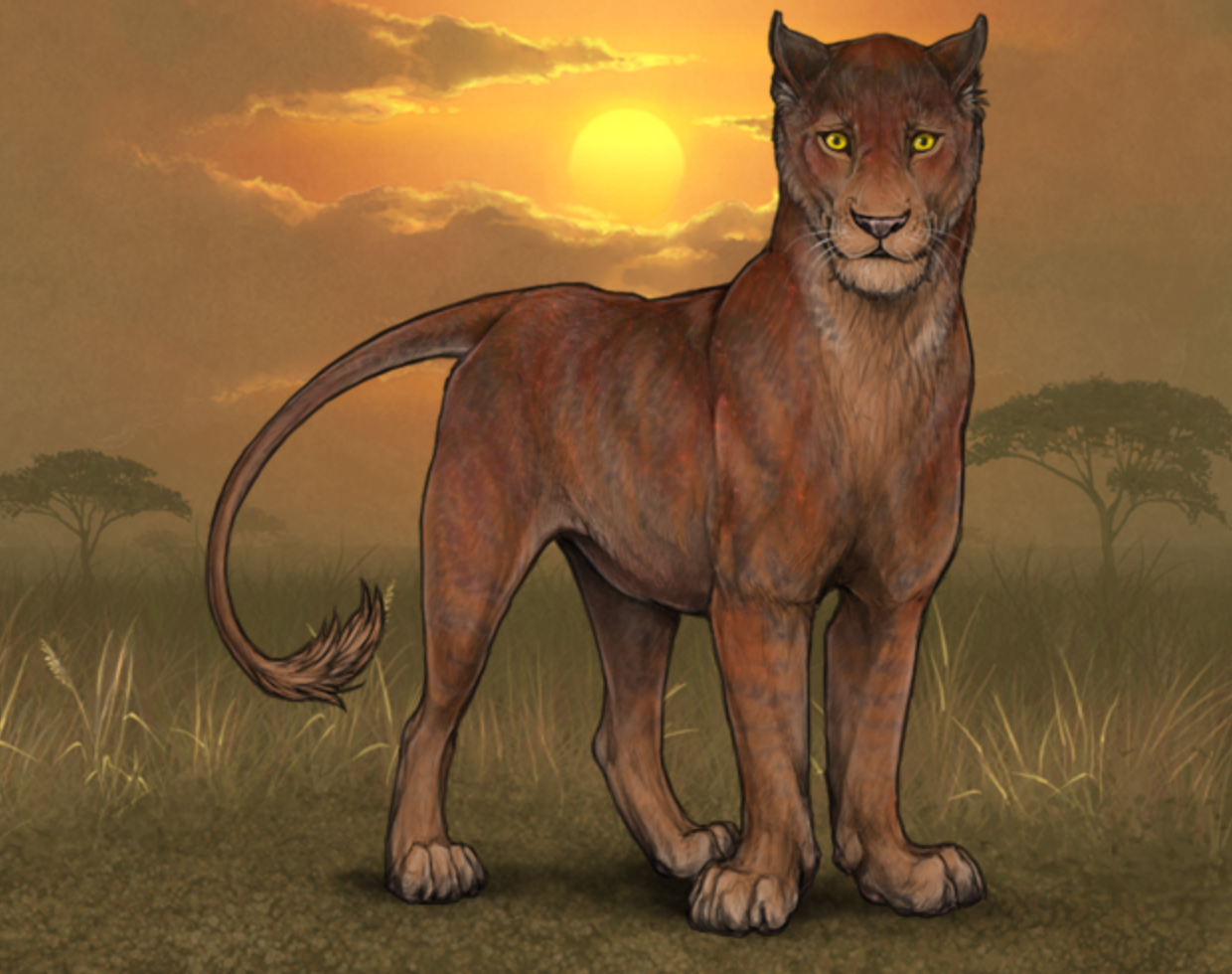 Base: Vandal (Dark Brown Skin)
Genetics: Black Dark Countershaded Common
Eyes: Yellow
Mane Type: Sideburn
Mane Color: Onyx
Stats: 169
Markings:
Slot 2: Locust Ghost Feralis (40%)
Slot 5: Ebony Brawl (46%)
Slot 7: Hyena Stripes Heavy Brown (63%)
Slot 8: Brimstone Agouti (78%)
Fertility: High
SB: 20sb
CB:
AB: 200sb
Cub Y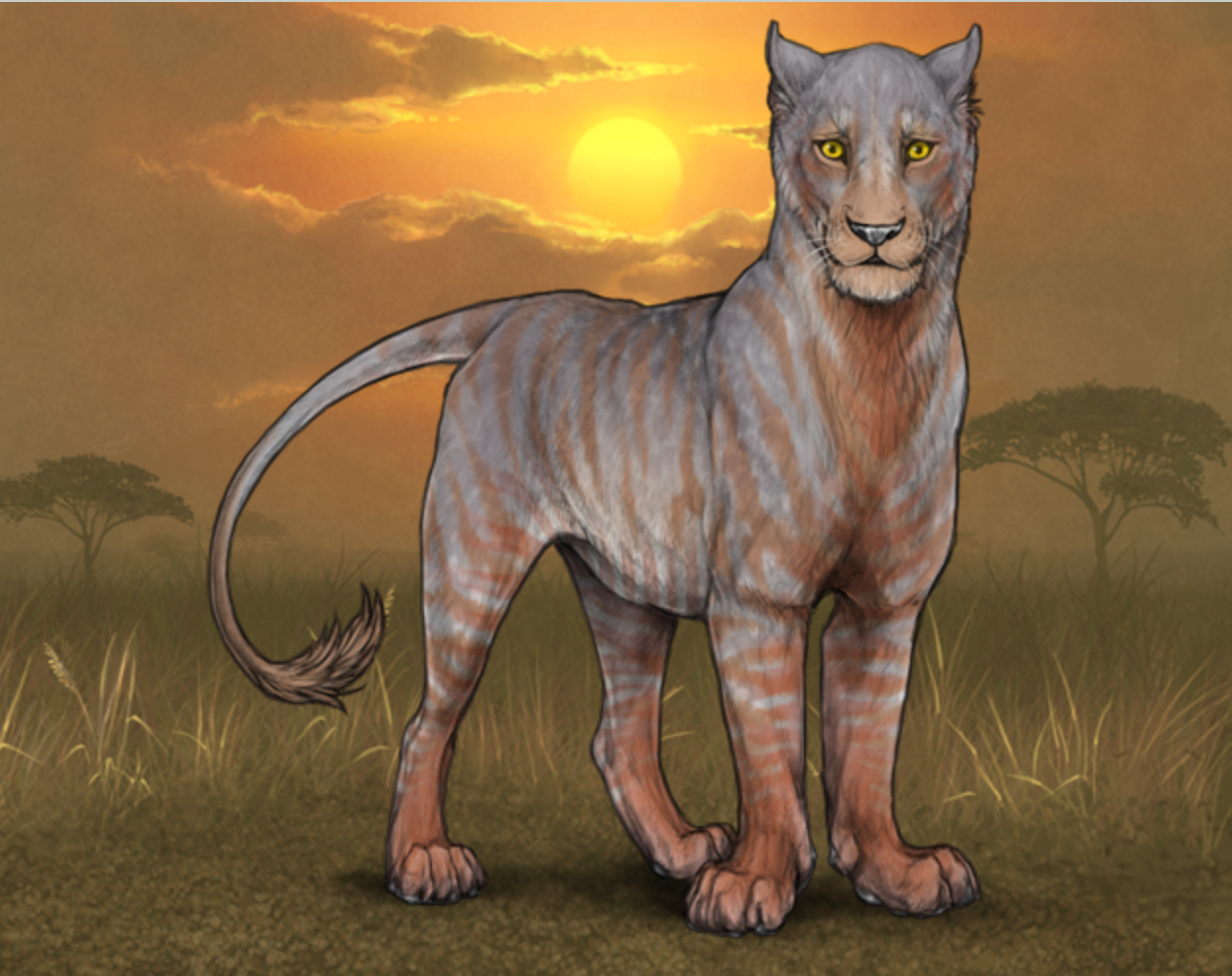 Base: Sterling (Gray Skin)
Genetics: BBlack Medium Countershaded Common
Eyes: Yellow
Mane Type: Regal
Mane Color: Demonic
Stats: 168
Markings:
Slot 1: Hyena Spots Scarce White (45%)
Slot 4: Fiery Belly (20%)
Slot 7: Hyena Stripes Heavy Brown (63%)
Slot 9: Red Inverted Zebra (39%)
Slot 10: Sunset Crackle (51%)
This lion has 1 marking hidden on the following slot:
11
Fertility: High
SB: 20sb
CB:
AB: 200sb