Community Update
As we mentioned before, aside from event news and the 2nd Friday of the month being focused on coding/art updates all at once, all other Fridays are centered around the community!



Official Lioden Raffle
LINK
- This is our Official Lioden Raffle. Everyone gets a chance to win a rare prize, plus something extra for any runner ups. These raffles have a very minimal ticket price, and there is a limit of 1 ticket per account to make it fair!

Good luck!
This raffle will automatically end on 2020-02-14 00:00:00.

Reminder About Inappropriate February Names
We briefly touched on this in the February event news post, but it seems as though we could all benefit from another refresher.
Please keep your lionesses' names within our Code of Conduct and Terms of Service.
Everyone loves innuendos and silly jokes, but there is a big difference between an innocent dirty joke and outright pushing our boundaries.
Any names that encourage or reference drug usage, pornography, sexual acts, illegal conduct (including pedophilia and inappropriate acts with minors), etc.
are not okay
. Purposely naming your lionesses in ways that touch on these topics to try and "be funny" with the flirt system is against the rules. Your lionesses' names
will
be reset and you
will
incur an action against your account.
It's important to remember that what might be funny to you isn't so funny to someone else that may have lived through a traumatic experience. Instead of using edgy inappropriate jokes for your lionesses' names, try referencing some harmless memes or ridiculous things you've seen in the media.
A good key point to reference is: if you can't say it in Main Chat, you can't use it as a lioness name.

Update to Blocking
If a lioness's name is allowed under our site rules, but it still makes you uncomfortable, upset, or you'd rather not see it during Aphrodisia's flirting event, we've tweaked the blocking feature in a way that we feel might help.
If you block someone, you will not be able to flirt with their lionesses.
This should help with personalising your experience, as we are unable to moderate a lot of things that do not specifically violate our Terms of Service or Code of Conduct.
We hope this will help make your event more comfortable and fun!


Minor Announcements
Coding Bug Fixed
* Upendezi NCLs can no longer be found in Explore, and will be properly unlocked once Tier 3 of both shops open.
On that note, all NCLs affected have had their Upendezi markings changed to Mocha Cover! If they were bred, their unborn cubs have had their Upendezi markings changed to Mocha Cover as well.
Art Bug Fixed
* Beetle battling now has a background themed to February!
February Wardrobe!
The February event bases, markings, and manes are in the Lion Wardrobe now!


Raffle Lioness
Congrats Lia magic cat (#158960)! You have won last week's Ebony lady, woo!
A new Rose Gold lady with
Scoundrel Pelage
,
Vitiligo 9
, and the sixth Coffee Bay background is up for impressing in the
Special Lioness area linked here
!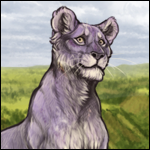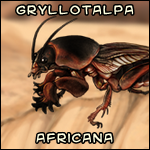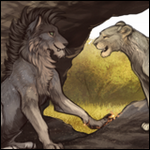 Tags!
Shad has added new tags this week in the
Beetles
and
February
categories!
Poll Results
- Oh, wow - you just want it all! Noted.

We'll start inventing decors among our art team and check out which beetle corpses are the most common to start with!
NEW POLL
- Well, well, well... speaking of beetles, do you battle them?!


Next Big Update: February 14th!
Friday goofy doodle comic: