Heya! Call me Alice! I with a love for the anime Diabolik lovers (hence my profile picture is a pun haha) I'm a mutie enthousiast. They're basically like shiny Pokemon, and I've had quite a few back in my day ;3c

I HOARD FOLDED EARS LIONS AND DWARFS. IM TRYING TO GET MY CLAWS ON THEM A L L.
~CURRENTLY WANTING TO GET / BREED A TIGON/LEOPON! WISH ME LUCK.~

Also: Cyclopia Lethals are hella triggering for me to look at so I pray to god I'll never get or see one :,D (speaking of this, note to FUCKING self: don't EVER look up "adult" in item catalogue. there's a cyclopia there. it triggered me so fuckin bad.)

AMOUNT OF MUTIES IN MY DEN (AT ALL TIMES, DEAD OR ALIVE): 37
TOTAL BRED MUTIES, IN DEN OR NOT: 14 (Pie x1, FOLDIE X1! Primal x1, Mane mut x5, Bobbie x1, Archro x1 Lion Scrote Dwarf x3,) (DOUBLE MUTIE FROM ONE BREEDING: 2 - DWARVES, BLIND/OG TEETH (WITH GMO AND CRB))

This territory has 2 lion(s) that may leave soon due to their low moods or starvation!

0 Pregnant Lionesses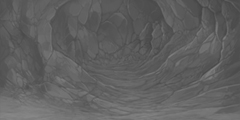 Empty Cave Slot