Tigerstar's den



My account is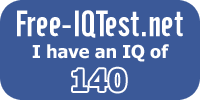 I'm a loyal leader of the hybrid hollow clan, join us if you wish!

pronouns: she, her

My den is rumble free, so please do not send me any lionesses with rumble, stud requests with a rumble lioness, etc. Thank you.

If you are to send me a gift, some items I am specifically looking for are breeding items, gb any poses, certain bg ( pm me ) and good decor. I am planning on customizing a lioness in the oasis, and she will soon be posted here :)



Currently I am trying to breed a first gen gon or pon with my partner millenium items.
Red bulls:
Roasted Lambs: 23
Gmo cows:
Golden Beetles: 4
VLF lionesses:
Other: Energy boost,
Muties bred so far: None yet
I promise that no matter who breeds the first gen, I will split it and its cubs equally and fairly.
Other projects: Breed rare bases
Rosette breeding


First king: Luke123. Customizations made: Sha base added. 3 immolation marks added.
Achievements: First Hybrid in pride. First live hybrid in pride. First mutie. Get 20 muties. Make 10 gb. Get more than 50 percent of achievements.
Luke123 was a kind and fair, but quite scatterbrained, leader. He was only studded to because he was sha.
https://www.lioden.com/lion.php?id=794128379186





Bases I like: Topaz, Xantic, Cinabar, Ebony, Fiery, Maroon, Noctis, Teardrop, Celestial, Haze, Kilimanjaro, Mandarin, Leonid, Orchid, Sahara, Scoundrel, Skyward, Sunrise, Sunset, Wine, Nudar, Black Rose, Citrine, Elyasin, Ember, Glided, Olive, Pulsar, Rose Gold, Snowflake, Temporal, Fuchisa, Glass, Hibiscus, Trophy, Victor, Brimstone, Labordite, Moss Agate, Nactulis, Rhondite, Rough Ruby, Instellar, Festive, Angelic, Anubis, Artic, Ardor, Aufelis, Augur, Bast, Blazing, Bloodbourne, Chayoat, Cherry, Demiurge, Demonic, Frostbitten, Glacial, Green, Gurdian, Ice, Infernal, Merlot, Murk, Narce, Ornate, Parhelion, Penumbra, Spectre, Unholy, Alabaster, Heavenly, Hyena, Sha, Velvet.