Forgot September was gnaw rock month, I'll freeze in November
https://www.lioden.com/lion.php?mid=208852 (main account)

Clean G4 interstellar Dorsal Fur with Stellar eyes



I'm a female, straight age 24.

I like horror movies so I name my kings after characters from them.

( self reminder) nest your lionesses!!!!!!
.
Please don't try to help me unless I ask for it 9 times out of 10 I know what I'm doing and you'll just get yourself blocked. I'm a 24year old adult I'm fairly sure I can manage by myself.

This territory has 29 lion(s) that may leave soon due to their low moods or starvation!

1 Pregnant Lioness
View My pride (keeping)

LV
Stats
Name
Age
Status
1
237
Jadon Voorhees

3 years, 3 months old
LV
Stats
Name
Age
Status
15
556
Aura


Clean

5 years, 7 months old
1
30
Aurora

2 years, 3 months old

1d

13
843
Bandit


Clean

7 years, 7 months old
5
440
Bow

5 years old
21
1383
Comb

13 years old
14
670
Dragon the 3rd


Long heritage but clean

7 years, 9 months old
11
429
🍬 Candy Hearts 💕

7 years, 8 months old
9
324
😍

7 years, 8 months old
1
119
🤩

4 years, 7 months old
15
834
Failure

8 years, 8 months old
6
407
Fireflies on a moonlight night


Clean. Keep

6 years old
1
212
→ Cub

3 months old
1
201
→ Cub

3 months old
10
278
Keep breed nim white

7 years, 3 months old
8
218
Keep, breed angelic cheetah

7 years, 3 months old
1
450
Lonely

6 years, 10 months old
1
203
→ Cub

1 month old
1
220
→ Cub

1 month old
1
228
→ Cub

1 month old
14
622
Luck


Clean

9 years old
1
139
Marvelous

6 years, 6 months old
1
171
→ Cub

0 months old
1
158
→ Cub

0 months old
1
151
→ Cub

0 months old
1
146
→ Cub

0 months old
1
84
Medusa

7 years, 1 month old
1
201
Pretty

5 years old
1
172
→ Cub

4 months old
1
118
Vinny

5 years old
1
144
→ Cub

4 months old
1
193
Wild flowers

5 years, 6 months old
1
412
Witches brew

4 years, 11 months old
1
203
→ Cub

4 months old
1
221
→ Cub

4 months old
1
197
→ Cub

4 months old
1
196
→ Cub

4 months old
6
259
You're so smart..


Clean

5 years, 9 months old
LV
Stats
Name
Age
Status
1
122
Cub

5 months old
1
151
Cub

6 months old
1
142
Do you remember

1 year, 10 months old
1
192
Val 2

1 year, 11 months old
View Unsorted Lions

LV
Stats
Name
Age
Status
No sub males!
LV
Stats
Name
Age
Status
1
117
Newly Claimed Lioness

3 years, 8 months old
1
156
→ Cub

2 months old
1
145
→ Cub

2 months old
1
128
Newly Claimed Lioness

5 years, 4 months old
1
156
→ Cub

1 month old
1
135
Newly Claimed Lioness

3 years, 7 months old
1
152
→ Cub

0 months old
1
106
Newly Claimed Lioness

5 years, 4 months old

7d

LV
Stats
Name
Age
Status
1
467
Amori

7 months old
1
28
New Cub

1 year, 7 months old
1
30
New Cub

1 year, 3 months old
1
35
New Cub

1 year, 11 months old
1
35
New Cub

1 year, 5 months old
1
36
New Cub

1 year, 5 months old
1
31
New Cub

10 months old
1
33
New Cub

1 year, 11 months old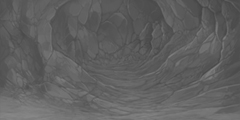 Empty Cave Slot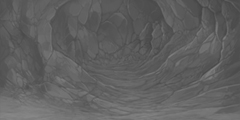 Empty Cave Slot