Random tip for any new players who may visit this den, a lion scrotum is required for breeding a dwarf the mutation doesn't have a chance at passing any other way and males do not pass the mutation, lion scrotums do not work on hybrids the best chance at getting a hybrid
.
Clean king 1st Gen Triple Rosette Wicked Water Hyacinth.
.
Side account of https://www.lioden.com/lion.php?mid=208852 but i spend more time on here than the other.
If you happen to see any lions in my pride that you like just message me and I'll probably let them go

Mutations I've owned, dwarf, folded ears, mane silky and fluffy, overgrown fur, over grown claws, overgrown teeth, primal, primal ferus, primal felis, primal fangs, patches frontal shadow,uneven, dense, Vernal, piebald frail, Scattered, withered. Melanism and Achromia
Hybrids I've owned, 3 leopons, 1 Tigon.

I like horror movies so I name my kings after characters from them.

( self reminder) nest your lionesses!!!!!!
.
Please don't try to help me unless I ask for it 9 times out of 10 I know what I'm doing and you'll just get yourself blocked. I'm a 23 year old adult I'm fairly sure I can manage by myself.

This territory has 26 lion(s) that may leave soon due to their low moods or starvation!

4 Pregnant Lionesses
View New Cave

LV
Stats
Name
Age
Status
1
310
Betelgeuse (Beetlejuice)


Achromia clean

3 years, 7 months old
1
309
Jadon


NHR clean

2 years, 9 months old
LV
Stats
Name
Age
Status
11
280
Aurora

6 years, 2 months old
1
134
→ Cub

3 months old
9
427
BewitchingFrost

3 years, 10 months old
5
187
Bunny

3 years, 10 months old
1
262
Comb

2 years, 4 months old

1d

9
313
Crystal Lake


Chartreux G5

5 years, 1 month old
1
142
→ Cub

4 months old
1
326
Dragon the 2nd

2 years, 2 months old

6d

7
444
DragonII

3 years, 10 months old
1
38
Event Marking NCL

5 years, 2 months old
1
94
→ Cub

4 months old
1
90
→ Cub

4 months old
1
136
Eyes


Hetero eyes

2 years old

2d

7
200
Faint


Chased ncl

6 years, 5 months old
6
275
Fangs

3 years, 4 months old
10
226
Great value tiger


Dirty

4 years, 5 months old
1
75
Hyacinth eyes

5 years old
5
198
Jealous

4 years, 4 months old
1
284
Jolly surprise amp

7 years old
11
394
Joy


Jolly's twin. Clean

7 years old
1
104
Lydia Deetz

3 years, 8 months old
5
255
My heart

4 years, 5 months old
9
233
Nivarna

7 years, 4 months old
2
138
Phantom

4 years, 2 months old
1
264
Precisely Primal

2 years, 5 months old
1
191
Pretty

3 years, 7 months old
5
34
Sandy

4 years, 4 months old
1
88
→ Cub

3 months old
1
95
→ Cub

3 months old
1
27
Shiver

6 years, 10 months old
1
45
Snowy


Clean

2 years old

5d

1
88
SnowyNight


Clean

2 years, 6 months old
1
152
Spots

5 years, 2 months old
1
186
SunCrystal

3 years, 7 months old
1
185
Tanzini

2 years, 3 months old

2d

4
246
Val

5 years, 2 months old
*
1
61
Wenet


Changed base to glacial

3 years, 7 months old
LV
Stats
Name
Age
Status
1
92
Albino ASR

10 months old
1
135
Bobbed

8 months old
1
106
Clean wicked

11 months old
1
132
Cub

7 months old
1
114
Cub

5 months old
1
129
Cub

5 months old
1
184
Cub

6 months old
1
14
Cub

5 months old
1
14
Cub

5 months old
1
15
Cub

5 months old
1
101
Cub nim

1 year old
1
145
Cub0

6 months old
View Unsorted Lions

LV
Stats
Name
Age
Status
No sub males!
LV
Stats
Name
Age
Status
1
121
G3 OG
Overgrown Teeth
3 years old
1
120
→ Cub

0 months old
1
116
→ Cub

0 months old
1
134
Newly Claimed Groupie tailless

3 years, 8 months old

5d

1
137
Newly Claimed Lioness

3 years, 4 months old
1
165
Newly Claimed Lioness

4 years, 9 months old
1
154
Newly Claimed Lioness

4 years, 4 months old
LV
Stats
Name
Age
Status
1
101
Cub

10 months old
1
24
New Cub

1 year, 3 months old
1
32
New Cub

1 year, 11 months old
1
18
New Cub

1 year, 5 months old
1
23
New Cub

1 year, 11 months old
1
27
New Cub

1 year, 10 months old
1
32
New Cub

1 year, 8 months old
1
31
New Cub

1 year, 7 months old
1
27
New Cub

1 year, 4 months old
1
145
Newly Claimed Groupie

1 year, 7 months old
1
107
Newly Claimed Groupie

1 year, 8 months old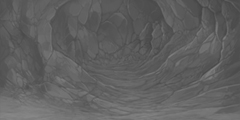 Empty Cave Slot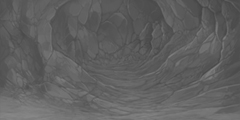 Empty Cave Slot