glitter-graphics.com

glitter-graphics.com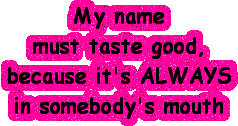 glitter-graphics.com
That "gay boy" you punched in the hall today? He just committed suicide.
The girl you laughed at because she had no hair? She survived cancer and will always be stronger than you.
That boy you called lame? He has to work every night to support his family.
That girl you pushed down the stairs? She's abused enough at home.
The old man you made fun of because of the ugly scars? He fought for his country.
The girl you called fat? She's starving herself.
The boy you made fun of for crying? His mother just died.
The girl you called ugly? She hopes beyond hope that people will like her.
You think you know these people, but you don't.
Re-post this if you are against bullying.
I bet 99% of you won't, but the 1% with a heart will.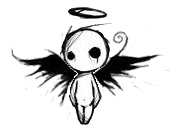 glitter-graphics.com


Your rainbow is strongly shaded
violet.
What is says about you: You are a creative person. You appreciate beauty and craftsmanship. You are patient and will keep trying to understand something until you've mastered it.
Find the colors of your rainbow at spacefem.com.
you are darkslateblue
#483D8B

Your dominant hue is blue, making you a good friend who people love and trust. You're good in social situations and want to fit in. Just be careful not to compromise who you are to make them happy.

Your saturation level is medium - You're not the most decisive go-getter, but you can get a job done when it's required of you. You probably don't think the world can change for you and don't want to spend too much effort trying to force it.

Your outlook on life can be bright or dark, depending on the situation. You are flexible and see things objectively.

the spacefem.com html color quiz

https://discord.com/channels/@me/774177082087440435/774186295983341598
This territory has 5 lion(s) that may leave soon due to their low moods or starvation!