This lion has 210 happy thoughts, 75 awkward thoughts, and 233 frivolous thoughts!


Resident Nonbinary lesbian
https://pronouny.xyz/u/fruitjuice
Just vibin'

This territory has 8 lion(s) that may leave soon due to their low moods or starvation!
This territory has lion(s) that are aging up tomorrow and you may not have enough territory to cope with them all!

0 Pregnant Lionesses
View New Cave

LV
Stats
Name
Age
Status
1
29
Obsidian [CLEAN]
primal
4 years, 6 months old
LV
Stats
Name
Age
Status
1
181
$ Snowden's Pewter girl3


x5 Ely! G7

2 years, 2 months old

3d

5
227
Ari
clouded
4 years, 1 month old
1
27
F|Titanium|6(+5)M|Average


[X]

4 years old
1
348
Jet 347


135 sb

2 years, 3 months old

2d

1
76
Onyx|Normal|Lilac


Sapphire Eyes|Dirty

3 years, 3 months old

2d

1
389
Sell

5 years, 3 months old
1
278
Sell


Eggshell

5 years, 4 months old
1
386
Sell


Sienna

5 years, 3 months old

1d

1
218
Sell

6 years, 5 months old
1
39
Star

6 years, 1 month old

2d

LV
Stats
Name
Age
Status
1
106
$ Pyrite's Jet girl


G6

1 year, 9 months old
1
108
$ Pyrite's Onyx girl!


G6

1 year, 9 months old
1
294
Cub primal send
primal
1 year, 6 months old
1
128
To' Maki


Outpost Donation

1 year, 5 months old
View This Exists

LV
Stats
Name
Age
Status
1
148
Embers
Pretty Kitty
10 years, 4 months old
LV
Stats
Name
Age
Status
3
55
a babey

4 years, 7 months old
18
760
Babby

6 years, 3 months old
18
490
Basira

6 years, 10 months old
19
626
Blue


Blue Lace

13 years, 4 months old

8d

1
37
Bronze heart


Caravan

4 years, 5 months old

7d

18
491
Buddie

6 years, 7 months old

6d

7
83
Burnt Steak

4 years, 10 months old
*

8d

1
245
Cali

4 years, 6 months old
1
237
Cub

2 years, 6 months old
1
116
Cub

2 years, 8 months old
18
558
Daisy

7 years, 5 months old
1
183
F|Titanium|6M|Low


[X]

3 years, 9 months old
19
1025
Girmânia

14 years, 8 months old

4d

18
857
Gray|6+1M|366|IceSavage


Lilith | Blue Eyes, VLF

9 years, 1 month old
3
55
i love you...

4 years, 7 months old
7
216
Jun "Truth"


Birch|5M|Good|215

5 years, 2 months old
*

2d

3
389
Kenda's Cub #1

5 years, 1 month old

4d

18
509
Lira

9 years, 2 months old

7d

9
117
Nikola

7 years, 4 months old
*

5d

1
40
Nugget

4 years, 11 months old
18
650
Obsidia

9 years, 10 months old
1
193
Savitri


Clean

2 years, 10 months old
1
105
→ Cub

0 months old
1
92
→ Cub

0 months old
1
90
→ Raksha

0 months old
1
470
Sitara Cub #1 (Reserved)


For Fruit (#217542)

2 years, 7 months old
19
1214
Speckle


dirty but cute

8 years old

3d

13
245
Stone

7 years old

7d

15
471
Umber w/ 5 Markings

5 years, 7 months old
1
277
Varsha


Free 003

2 years, 1 month old

4d

11
126
Voltwing

10 years, 1 month old
*
LV
Stats
Name
Age
Status
1
97
Albino

1 year, 11 months old
View Unsorted Lions

LV
Stats
Name
Age
Status
No sub males!
LV
Stats
Name
Age
Status
1
147
Newly Claimed Lioness

3 years, 2 months old
1
118
Newly Claimed Lioness

3 years old
1
126
Newly Claimed Lioness

4 years, 7 months old
1
139
Newly Claimed Lioness

4 years, 6 months old
1
145
Newly Claimed Lioness

3 years, 5 months old
1
156
Newly Claimed Lioness

4 years, 2 months old
1
143
Newly Claimed Lioness

3 years, 3 months old
LV
Stats
Name
Age
Status
1
529
Noctis V9

1 year, 6 months old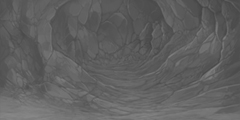 Empty Cave Slot